What customers say about pianostreet.com:

"Wonderful service!... I have no reservation in recommending it as a "must" to all pianists, both teachers and students, amateur and professional."

Dr. Robert J Keane, pianist
Australia

"All of my students are members of Pianostreet and many of my teacher colleagues have joined as well.
It is an excellent resource for students and teachers alike and there is very rarely any need to visit another website or music store in search of sheet music."

Andrea Boltresz, piano teacher
Robertson, Australia

"As a frequent user of pianostreet.com I find it easy to navigate, great value for money and very professional. The pieces are all well-graded and the audio is really useful, especially for pieces not heard before. I have recommended the site to many of my friends who play the piano. Keep up the good work."

Paul, Llansannan, UK.

"I was in Poland the past summer to give 2 concerts. At the last minute they requested some Chopin, which I had not brought with me. So, I google-searched for classical downloads and found your site. I was able to print out excellent editions of the pieces I needed within minutes. To find the scores locally would have been inpossible as it was a smaller town, the nearest music store 45 minutes away."

Robert York, pianist
Long Beach, California

"Piano Street has been a wonderful tool to me as both a pianist and a piano teacher. I can browse the collection for pieces I want to play and/or have my students play. The difficulty rating system that Piano Street uses enables me to search by difficulty level for pieces at my students' various playing levels. It is helpful that many of the scores include an audio clip of the piece being played. I have recommended to my advanced students that they also join Piano Street since getting sheet music from there is a much less expensive alternative to ordering and paying for the music.

Steve D. Allen, Ph.D.
Owner/Piano Teacher, Allen Music Studio
Houston, Texas
Read more customer reviews >>
---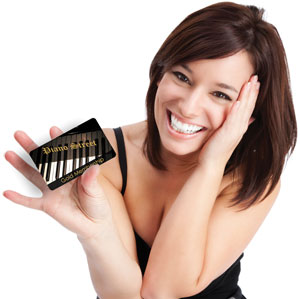 Signup to see why thousands of pianists, teachers, students and piano enthusiasts are satisfied Gold Members!

Audiovisual Study Tool
Learn piano pieces faster, improve your interpretational skills, broaden your repertoire knowledge, improve your sight reading and effortlessly enjoy the great art of classical piano music with Piano Street's unique Audiovisual Study Tool!

Sheet Music Library
The piano sheet music download library containing 2867 classical piano pieces to download and print in high quality pdf format. Modern editions, urtexts, historical editions and Piano Street's unique new concept - Instructive Editions.

Mobile Sheet Music
In the mobile version of Piano Street's sheet music library you can view thousands piano scores directly on your mobile device.

Practice Tips
Technical instructions, practice tips and performance advice for specific piano pieces.

Piano Forum
The world renowned Piano Forum - full of valuable information, knowledge, fun and friendship. Now including the popular Audition Room where you can upload your own recordings and get comments and advice from fellow members.

Special Content
Get more inspiration and insight by studying composer's autograph manuscripts.

Piano Recordings
Recordings of common easy and intermediate level pieces made by professional pianists - a great compliment to your favourite educational sheet music edition.

Articles & News
Interviews, news, videos and in-depth articles about all kinds of piano related topics.

E-books
Improve your piano playing by reading the books on how to practice more efficiently, sight-reading, the secrets of pedalling and piano technique.

Music Dictionary
The convenient music dictionary translates Italian, French and German words often found in music scores.

News Flash Archive
Keep up to date with the steady stream of carefully selected piano related news. The archive works as a collection of the best piano links - an almost endless source of inspiration.

International Piano
Access the digital version of International Piano - the high-quality, independent magazine crafted for and loved by pianists and discerning fans of piano music the world over.