What customers say about pianostreet.com:

"Wonderful service!... I have no reservation in recommending it as a "must" to all pianists, both teachers and students, amateur and professional."

Dr. Robert J Keane, pianist
Australia

"All of my students are members of Pianostreet and many of my teacher colleagues have joined as well.
It is an excellent resource for students and teachers alike and there is very rarely any need to visit another website or music store in search of sheet music."

Andrea Boltresz, piano teacher
Robertson, Australia

"As a frequent user of pianostreet.com I find it easy to navigate, great value for money and very professional. The pieces are all well-graded and the audio is really useful, especially for pieces not heard before. I have recommended the site to many of my friends who play the piano. Keep up the good work."

Paul, Llansannan, UK.

"I was in Poland the past summer to give 2 concerts. At the last minute they requested some Chopin, which I had not brought with me. So, I google-searched for classical downloads and found your site. I was able to print out excellent editions of the pieces I needed within minutes. To find the scores locally would have been inpossible as it was a smaller town, the nearest music store 45 minutes away."

Robert York, pianist
Long Beach, California

"Piano Street has been a wonderful tool to me as both a pianist and a piano teacher. I can browse the collection for pieces I want to play and/or have my students play. The difficulty rating system that Piano Street uses enables me to search by difficulty level for pieces at my students' various playing levels. It is helpful that many of the scores include an audio clip of the piece being played. I have recommended to my advanced students that they also join Piano Street since getting sheet music from there is a much less expensive alternative to ordering and paying for the music.

Steve D. Allen, Ph.D.
Owner/Piano Teacher, Allen Music Studio
Houston, Texas
Read more customer reviews >>
---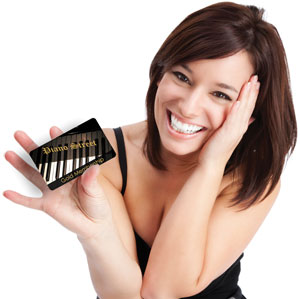 Signup to see why thousands of pianists, teachers, students and piano enthusiasts are satisfied Gold Members!
Piano Street Gold Membership gives instant, unlimited access to:
- Sheet music: 2500+ classical piano pieces to instantly download and print.
The unique Audiovisual Study Tool integrates Piano Street's sheet music library with the leading video and music streaming services YouTube, Spotify and Naxos and allows you to listen to recordings of pieces while following along in the scores.
- Special Content: Autograph manuscripts, piano technique manuals and more
- Piano Forum
- Practice tips and technical advice for specific pieces
- Recordings
- Mobile sheet music library
- Music Dictionary
Ten Great Reasons to become a Gold Member:
In order to understand the music on a deeper level and to speed-up your musical development, seeing the piece in relation to other compositions by the same or other composers is essential.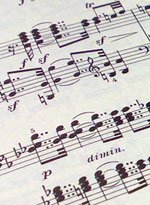 If you have understood the value of getting insight and inspiration from such repertoire research to learn your pieces more efficiently and thoroughly or if you are just trying to get hold of a copy of the next piece to learn, you know that ordering sheet music books from your local or online sheet music store, searching in your local library or trying to find a decent scanned copy on the Internet takes time.
As a Piano Street Gold member, you have instant access to all sheet music you need and can instead invest your time into valuable practicing.
Very few people can afford to buy themselves scores for what we call the standard classical piano repertoire and do not have access to the sheet music they would actually need to get a better understanding of the pieces they play.
If you can fork out $5.000 at your local sheet music store in order to build up your own sheet music library, that's great. But if not, a Gold membership would give you the same benefits at a considerably friendlier price.
You get instant access to over 2800 classical piano pieces to view online or to download and print in high quality pdf-format.
By following along in the scores while listening you will get a much more enjoyable experience because of the increased sense of context and overview of the piece you are listening to. All scores at Piano Street can easily be printed in compact format as study scores or viewed online on mobile devices such as iPad, iPhone and other smartphones.
By listening a lot to piano music while following along in the scores your unconscious mind will learn a lot about interpretation, phrasing and other important details from the great masters you already have at home in your CD collection by automatically connecting what you hear with what you see in the score. When you later play yourself, things like ornaments, articulation, dynamics, tempo and character markings are coming naturally! The reason is that music is a language and to learn a language well there is no way around the simple principle of listening, repeating and finally connecting sound with text.
Sheet music books are heavy stuff. As a Piano Street Gold member your sheet music library is with you wherever you are in the world. You only need an internet connected computer or mobile device to have access to your sheet music - whenever you need it, wherever you need it.
For lessons, competitions, courses and master classes you may want to bring clean copies without erasing all the valuable notes you and your teacher have made in your own scores. Just print fresh copies from Piano Street for each new occasion!
The Piano Street Online Sheet Music Library contains good, reliable editions with top quality engraving or scanning, selected and prepared for you by professional pianists and piano teachers.
As a piano teacher you can use the Piano Street sheet music library for researching teaching repertoire and find good editions of the pieces you teach. Less experienced teachers get great help with interpretational problems or concerns by listening to the recordings. No matter how great your current teaching repertoire is, there is always room for improvement! A Piano Street Gold membership is one of the best and quickest ways to improve and revitalize your teaching.
As a piano student up to intermediate level you get great help between your regular piano lessons by listening to good recordings of the pieces to practice. Not only will this add musical inspiration and improve the sense of style but it also decrease the number of wrong notes and rhythms when learning new pieces, something which often takes too much valuable lesson time to correct.
As a Piano Street Gold member you get instant access to high quality recordings by professional pianists of several hundred of the greatest easy/intermediate level piano pieces used in piano teaching worldwide.
If you are, in any way, interested in classical piano music we will make this a no brainer for you: Sign up for a Gold membership now and you will instantly start enjoying all the great benefits, totally risk free with our 30 days "no questions asked" 100% money back guarantee!