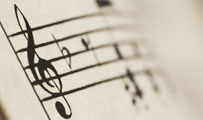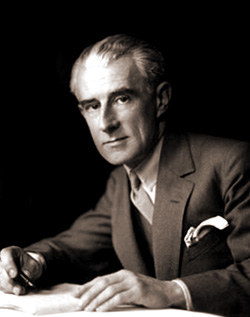 Ravel - Piano Music
Although
Maurice Ravel
(1875-1937) has often been compared to
Claude Debussy
, its fair to say that Ravel was more of a classicist than his great contemporary, being more influenced by the concertos of
Mozart
and Saint-Saëns than by Wagner, whose music he disliked. He was also drawn to jazz and music from Spain and Russia. A fastidious worker, he honed his works to perfection, leading
Stravinsky
to talk about "Ravel the Swiss Watchmaker". Originally from the Basque town of Ciboure, near Biarritz, he entered the Paris Conservatory in 1889; among his teachers were Gabriel Fauré. He remained at the Conservatory for not less than 16 years.
During his last years there, Ravel tried in vain to win the prestigious Prix de Rome for composition, and was eventually forbidden to try it once more. A minor scandal followed, which eventually lead to the resignation of the director and Ravel leaving the conservatory. During the first World War, Ravel was denied active army service because of his age and frail health, but he nevertheless served his country as an ambulance driver.
In 1920, the French government awarded him with the Legion d´honneur, which he declined.
In 1928 he met with great acclaim during a piano tour of the USA, where he also made friends with George Gershwin.
In 1932 Ravel suffered a car accident from which he never fully recovered. He began to experience aphasia-like symptoms and his output dropped dramatically. Medical experts examining Ravel´s clinical history have speculated that at the time of the accident he was already in the early stages of frontotemporal dementia. It has also been argued that effects of this neurological disease can be traced in works like Boléro and the piano concerto for the left hand.
In 1937, Ravel agreed to undergo experimental surgery on his brain, but the operation was unsuccessful and he died shortly afterwards.
Ravel was a superb orchestrator, who spent much of his time orchestrating piano works by himself and others, notably Debussy and
Mussorgsky
(
Pictures of an Exhibition
).
He worked with the famous choreographer Sergei Diaghilev in stage productions of his ballets
Ma Mère l´Oye
and
Daphnis et Chloé.
Major works:
Ballets: Daphnis et Chloé, Ma Mère l´Oye
Operas: L´Heure espagnole, L´Enfant et les sortilèges
Orchestral: Rhapsody Espagnole, La Valse, Boléro, Two piano concertos
Vocal: Shéhérazade and several songs with piano
Chamber: Tzigane for violin and piano, Violin Sonata, Piano Trio
Piano solo: Gaspard de la Nuit, Jeux d´eau, Miroirs, Sonatine, Valses nobles et sentimentales, Le Tombeau de Couperin, Pavane pour une infante défunte
Piano Sheet music by Maurice Ravel to Download
| | | |
| --- | --- | --- |
| Download & Print | View in Mobile Device | For instant access to the printable sheet music of pices by Ravel and thousands of other classical piano pieces, sign up for a Piano Street Gold Membership! |
Total pieces by Ravel: 19
Posts in the piano forum about Ravel:

Ravel piano repertoire in progressive manner.

May 26, 2006, 03:29:27 PM by thaicheow


Hi,
Wonder how should I start up with Ravel. Anyone may can give me some suggestion, or list his work from easier pieces to more difficult pieces, in a progressive manner according to difficulty?

Thank you.



Re: Who Is the best playing Ravel??

June 05, 2005, 07:39:19 AM by nicko124


Pascal Roge has been great listening for me but the only other good recordings i have heard are Vlado Perlemuter . To be honest they have both ben really powerful recordings but i am not sure if they are the best. You should consider though that Perlemuter studied the music with Ravel himself.

Maybe it is better to pick the best recordings for specific Ravel works rather than everything unless there is one performer who wins hands down for everything.



Ravel

June 03, 2005, 12:37:07 AM by Fugue


Does anyone know of any good intermediate (as in level 4-7 ish) Ravel peices? Ravel is one of my favorate composers, and I can't seem to find any of his piano music in any of my books (except his prelude, but that's a little easy). Is his "Pavane" too advanced? Just curious.



Ravel on Ravel

January 11, 2005, 09:26:22 PM by minimozart007


What do you think of this quote:

"I hate to have my music interpreted: it suffices to merely play it."

Maurice Ravel