On the recent Music Education Expo in London, Piano Street presented a new concept for sheet music publication: The Piano Street Urtext & Instructive Edition

Scores for all stages of learning
Thanks to the possibilities of digital technology we are no longer limited to just one specific edition of a piano composition when going through the various stages of learning. Depending on your own level of experience and where you are in the learning process of a particular piece, you may need fingering, pedal markings, practice and performance tips, or perhaps the right opposite – a clean Urtext score.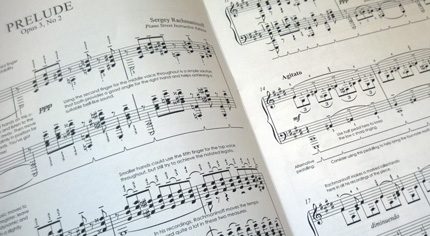 Marking the start of the Piano Street's series of Rachmaninoff Editions with the famous Prelude in C-sharp minor, Op. 3 No. 2, all these aspects are taken into account in one single publication containing:
1. Introduction to the piece: History and a brief analysis of the composition.
2. Practice tips: Preparatory exercises which greatly facilitates the learning of the piece.
3. PS Instructive Edition: An educational edition covering all the information a teacher would give you during your first couple of lessons with the piece, including:
Detailed fingering with alternatives for small hands
Pedal instructions including Piano Street's unique half-pedal marking
Technical advice
Artistic advice
4. PS Urtext: The clean score. Exactly what the composer wrote, no more, no less.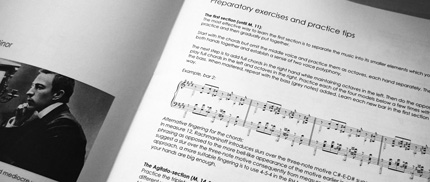 Special introductory offer:
Download and print the new four-part publication of Rachmaninoff's C-sharp minor Prelude for free!
(Offer valid through April 30)

If this piece is far above your level of playing, we invite you to instead try out the Instructive Edition of Chopin's Prelude in E minor for free.
Stay tuned! More Instructive Editions are coming soon to pianostreet.com…
/nilsjohan