Piano Street 20 Years – Anniversary Gift Package
To celebrate our 20 years online, we have teamed up with a few carefully selected partners that share our goal of inspiring you to play and listen to great piano music.
Today, on the World Piano Day, 29th March, each of the six partners have a generous gift waiting for you inside our membership area!
Log in to your Piano Street account and visit this page to access your gifts.
The package is available for all Silver and Gold members of Piano Street, until April 30 2022.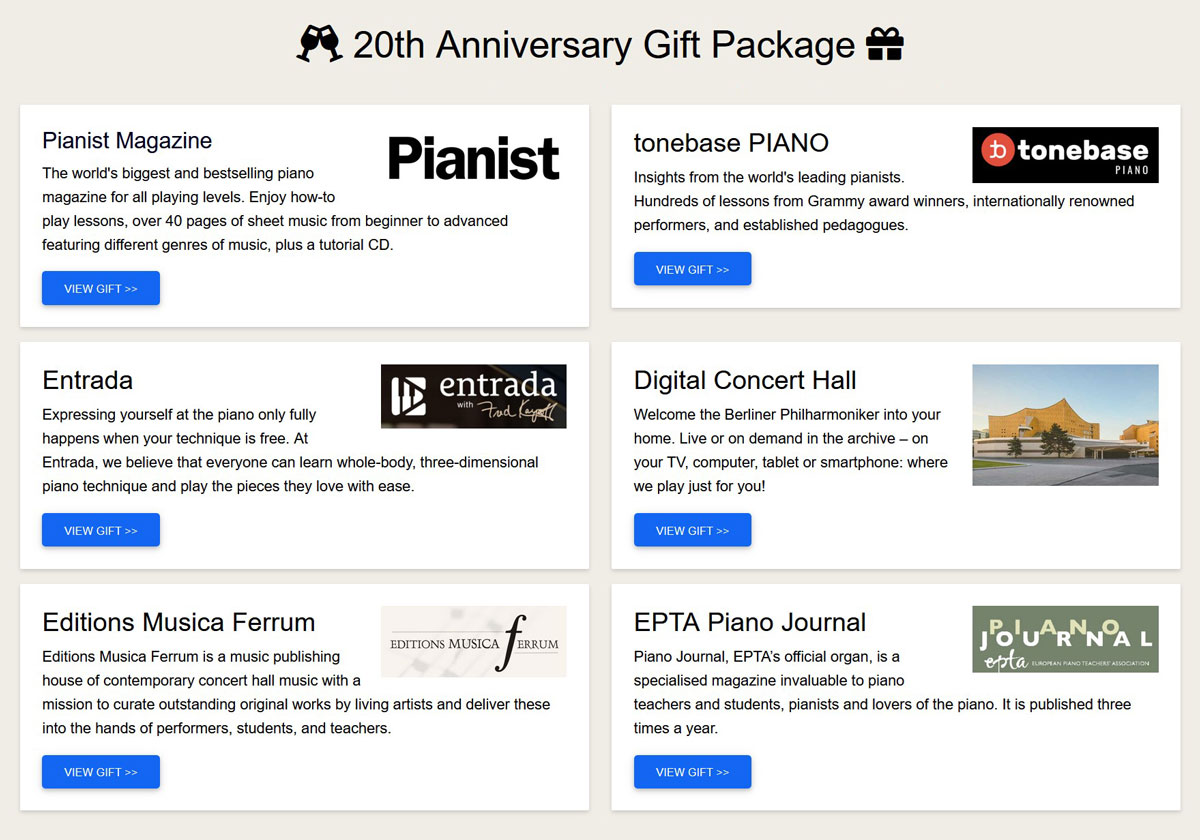 Not yet a member of Piano Street? Sign-up here!
Back in the early days of the Internet, long before the age of YouTube, Spotify, Facebook and smartphones, Op 111 Productions launched Piano Street – a website for classical pianists, piano teachers, students and piano music enthusiasts. Now, 20 years later, it is a rich resource and thanks to the recent migration to the new platform you can enjoy many improvements and expect to see new features in the near future.
World Piano Day is a special day declared in 2015 by the German pianist and composer Nils Frahm to celebrate everything we all love about the piano. World Piano Day falls on the 88th day of the year, in honor of the 88 keys on a standard acoustic piano.
Have a nice Piano Day!