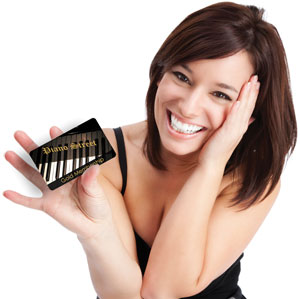 The perfect gift for
anyone who plays the piano: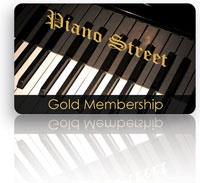 Piano Street Gold
- the gift of musical
enjoyment and
inspiration!
Piano Street Gold Membership gives instant, unlimited access to:
The Audiovisual Study Tool allows you to follow along in the scores of 1400 classial piano pieces while listening to our hand-pieced recordings from YouTube, Spotify and Naxos.
- Sheet music: 2500+ classical piano pieces to instantly download and print.
- Special Content: Autograph manuscripts, piano technique manuals and more
- Piano Forum
- Practice tips and technical advice for specific pieces
- Recordings
- Mobile sheet music library
- Music Dictionary
- International Piano Magazine (digital subscription)
- Comprehensive manuals on Practicing and Sight reading
- Surprise: A new secret feature!
UPDATE DECEMBER 2013:
Although several new valuable features including the new AST have been added to the gold membership resources, the price for a 1 year membership is still only $47. On December 23 another new, still secret, feature will be added to all Gold membership accounts.
Order now and get the new features when they become available without any additional cost.
Order now - delivery by e-mail within 24 hours
The gift cards or certificates contain a value code which can be used to register a new Gold membership, upgrade a Silver membership or to extend a current Gold membership.
For 1 year and 1 month memberships you have option to select digital delevery of a gift certificate which you can print/e-mail to the receipient or postal delivery of a gift card (up to 7 working days). The certificates/cards are not personal so you should not supply the name of the receipient during the payment/checkout.
---
1 Year Gold Membership - Gift Certificate:
$47 USD
---
3 months Gold Membership - Gift Certificate:
$21 USD
Delivery: E-mail (within 24 hours)
---
1 month Gold Membership - Gift Certificate:
$7 USD
---