Piano Music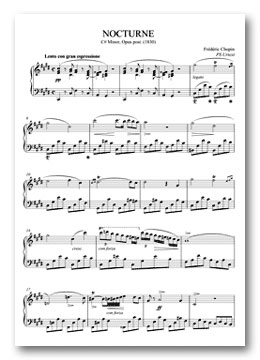 Looking for classical piano sheet music?
The Piano Street online sheet music library offers access to over 30.000 pages of classical piano music in high quality pdf format available for instant downloading and printing.

Join us today as a Piano Street Gold Member (7 USD/month) to enjoy unlimited access to all of our piano scores and recordings or as a free Silver member to access our selection of free piano sheet music.
But before signing up - try searching for piano music below or browse the complete list of piano pieces to see what is included in the Gold membership!





Top Composers: Bach - Beethoven - Brahms - Chopin - Debussy - Grieg - Haydn - Mendelssohn - Mozart - Liszt - Rachmaninoff - Ravel - Schubert - Schumann - Scriabin - Tchaikovsky

More composers >>

---
Piano Music Search
Free text site search:
Advanced search
Specify one or a few parameters in the form below.