Thomas Attwood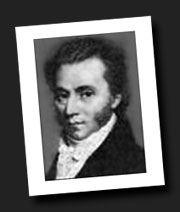 English composer and organist Thomas Attwood (1765-1838) started out as a chorister in the Chapel Royal. When he left the choir he became one of the Pages of Presence to the Prince of Wales (later George IV), who was so impressed by his musical ability that he gave him the opportunity to go to Vienna and study composition with Mozart. Attwood´s exercise studies from this time have been preserved and published, and give detailed insights in Mozart's teaching methods.
Back in England, Attwood became organist of St. Paul´s Cathedral and composer to the Chapel Royal. He also began to produce works for the stage, providing music for at least 32 opera productions, often by arranging music by other composers.
Attwood Piano Sheet Music
for digital devices or to download & print
Total pieces by Attwood: 3
ID:63
Forum posts about Thomas Attwood
Re: Thomas Attwood Sonatinas by Thracozaag
Good lord, my great-great-great-great-great-great (I think that's enough) grandfather makes an appearance. How many sonati...