Welcome to the world of Classical Piano Music.
Upcoming livestreams
Livestream:
2023-11-08 18:30:00 GMT
Alexander Malofeev, Recital
From Poole's Centre for the Art. Works by Bach, Scriabin, Wagner and Rachmaninoff. Listen at
bsolive.com
---
Livestream:
2023-11-12 18:00:00 GMT
Garrick Ohlsson, Recital
From 92NY, New York City. Works by Chopin. Listen at
92ny.org
---
Livestream:
2023-12-22 18:00:00 GMT
Martha Argerich, Piano Concerto
From Philharmonie, Berlin. Beethoven Piano Concerto No. 2 with Berliner Philharmoniker under Daniel Barenboim. Listen at
digitalconcerthall.com
---
Latest Piano Albums
2023-09-29
Yekwon Sunwoo:
Rachmaninoff. A Reflection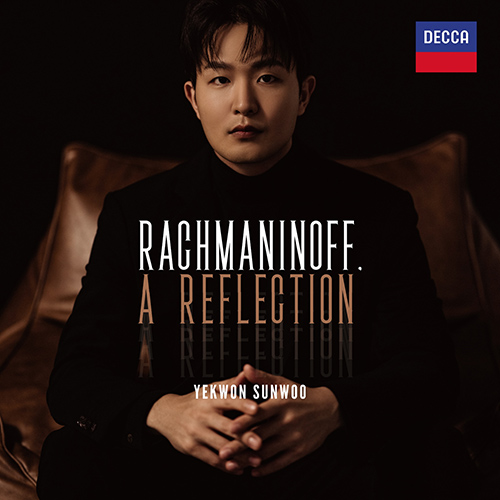 Yekwon Sunwoo played Rachmaninoff's Third Concerto when he became the first Korean to win the top prize at the Van Cliburn International Piano Competition in 2017. "It was also through Rachmaninoff's pieces that I first truly learned how to listen to music and express myself musically… I wanted to include the word 'reflection' in the album title because this album is, in some ways, a way for me to look back on myself."
Listen on NML >
2023-09-27
Vanessa Benelli Mosell:
Italia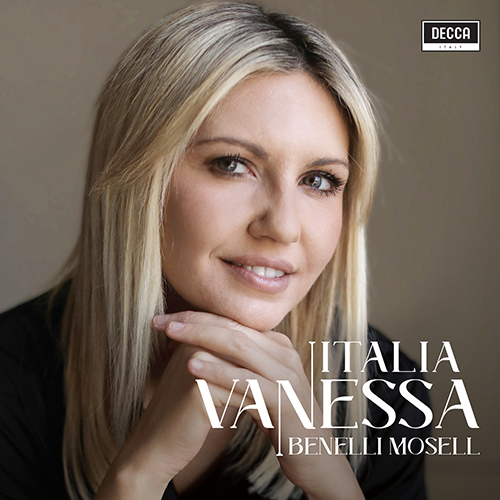 Vanessa Benelli Mosell presents 300 years of Italian piano music. Starting in the early 18th century with Scarlatti's Sonata K 141, she arrives in 2015 with Ezio Bosso's piece Emily's room. On the way there are many tributes to Italian composers, including several who are famous for other things than their piano music, such as Puccini, Verdi, Respighi, Morricone, Rota and others.
Listen on NML >
2023-09-24
Ani & Nia Sulkhanishvili:
Flowers we are... – Kurtág, Bach, Ligeti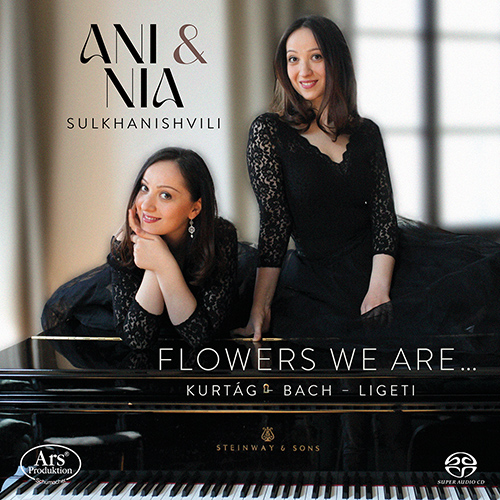 The twins Ani and Nia Sulkhanishvili bring together piano works by György Kurtág (born 1926) and György Ligeti (1923-2006), two of the most important and internationally successful composers of the post-war era, who have one thing in common – their Hungarian roots. Interspersed with Kurtág's
Games
are his four-hand arrangements of pieces from Bach's Orgelbüchlein.
Listen on NML >
2023-09-23
Duo Schiavo-Marchegiani:
Mozart for Two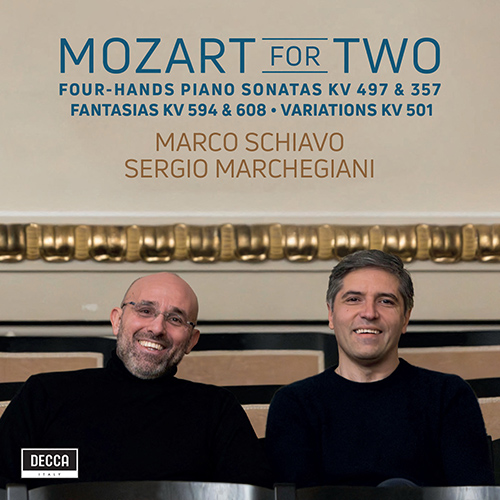 Marco Schiavo and Sergio Marchegiani have played together since 2006, performing in prestigious venues all over the world. They are Decca artists and have recorded albums with music by Schubert, Brahms, Mozart (Concertos) and Kozeluch. Their two albums with Mozart's Complete Works for Piano 4-Hands (the previous one was released in 2021) were recorded at Mozarteum in Salzburg.
Listen on NML >
Piano Street Site Updates