Welcome to the world of Classical Piano Music.
Recent Articles & News
An exciting piano event starts today in the Netherlands. The 2022 edition of Liszt Utrecht opens its doors with a set of novelties. The event has chosen to delete the word "competition" from its name and has subsequently introduced a number of themes in a most innovative manner.
Read more
The list of renowned pianists who have also conducted is long; Barenboim, Schiff, Ushida, Pletnev, Kahane, Anda, Solti and Bernstein. Is conducting from the piano "real conducting", and what training do you need to be able to do it? The new project "Conducting from the Piano" by the Géza Anda Foundation in Zurich offers masterclasses and rehearsals with orchestra for pianists wanting to take on the double role of soloist and conductor.
Read more
The 18th edition of the Chopin and His Europe Festival is presently taking place in Warsaw. This year 30 concerts are scheduled, and among them piano recitals by numerous outstanding pianists, including laureates of the Chopin Competition. Among these, Bruce Liu, the winner of the 2021 Competition.
Read more
Last year, the completely new Pleyel instruments from the Algam company, which bought the brand in 2007, was presented to distributors. For the first time since Pleyel was founded in 1807, its pianos are made outside Europe.
Read more
Zlata Chochieva, famous for her recording of the complete Chopin Etudes, commented that violinist Augustin Hadelich's performance of a Nocturne on the violin was 'the most beautiful Chopin' she ever heard. In this interview, Hadelich, who happens to be an excellent pianist as well, talks about his love for the violin and the piano.
Read more
Piano Street Site Updates
Upcoming livestreams
FREE livestream:
2022-10-03 12:00:00 GMT
Eva Poblocka, Recital
---
FREE livestream:
2022-10-09 20:00:00 GMT
Alexander Malofeev, Recital
From The Gilmore Rising Star series, Kalamazoo. Works by Beethoven, Meitner and Rachmaninoff. Listen at
thegilmore.org
---
FREE livestream:
2022-11-13 20:00:00 GMT
Danae Dörken, Recital
From The Gilmore Rising Star series, Kalamazoo. Works by Say, Debussy/Samazeulih, Schubert/Liszt, Mendelssohn, Azmeh, Hatzidakis and Schumann. Listen at
thegilmore.org
---
Latest Piano Albums
2022-09-27
Myriam Barbaux-Cohen:
Mel Bonis – Piano Works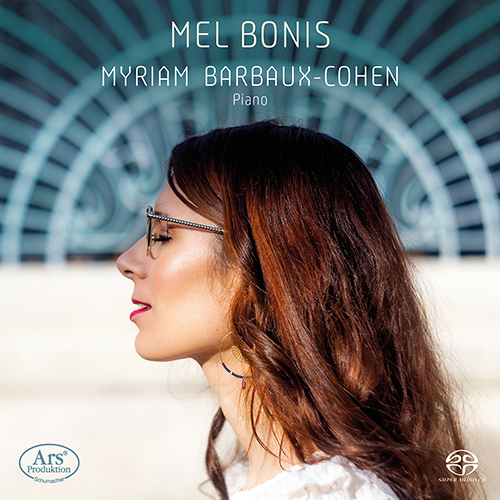 Mélanie Bonis studied accompaniment, harmony, and composition at the Paris Conservatoire, where she shared the benches with Claude Debussy and received tuition from César Franck. She wrote more than 300 works, including many piano pieces, but was too modest for self-promotion, and even her admirers at the time could not overlook her gender. Saint-Saëns famously exclaimed: "I never imagined a woman could write such music!"
Listen on NML >
2022-09-26
Natalia Sokolovskaya:
Chopin – Nocturnes, Vol. 1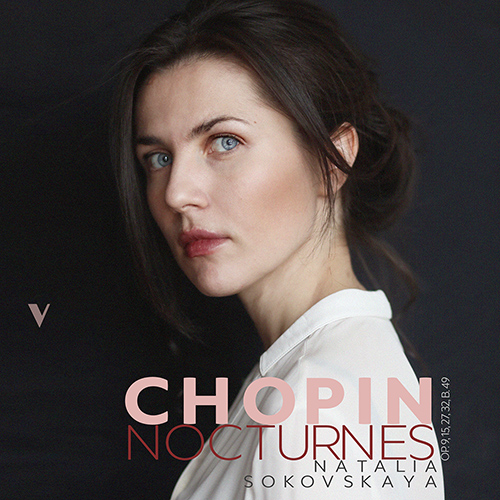 This is Natalia Sokolovskaya's third album for the OnClassical label, and the first volume in a complete survey of Chopin's Nocturnes. It contains the first ten Nocturnes and the famous C-sharp minor Nocturne opus posthumous. As a bonus for audiophiles, there is a second CD with the same pieces and the same takes, but recorded with a different microphone.
Listen on NML >
2022-09-25
Maria Gabrys-Henke:
Mikuli, Michalowski – Piano Works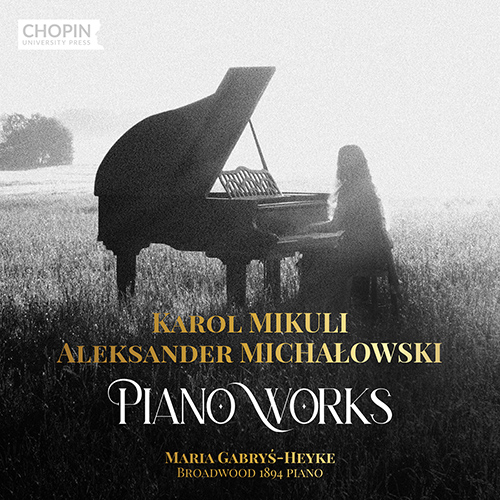 Karol Mikuli and Alexander Michalowski are best known for being two of the greatest early experts on Chopin's music – Mikuli even studied with Chopin and was often the first one to hear his works. Among Mikuli's own students, Aleksander Michalowski was the most influential in creating the Polish school of Chopin playing. Their original compositions were heavily influenced by Chopin, which can be heard on this album, recorded at the Fryderyk Chopin University of Music in Warsaw.
Listen on NML >
2022-09-22
Louis Lortie & Hélène Mercier:
Debussy – Piano Duets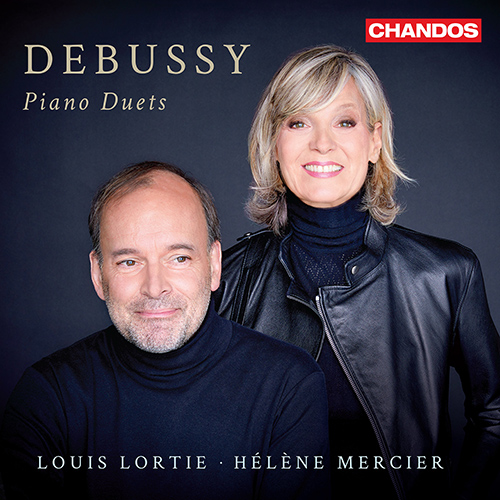 Regular duo partners Hélène Mercier and Louis Lortie have recorded an all-Debussy program, featuring original piano duets as well as a number of arrangements of Debussy's solo piano pieces, and a two-piano version of his best-known orchestral work, La Mer. The album was recorded on Bösendorfer's newest model, the 280 "Vienna Concert" grand piano.
Listen on NML >