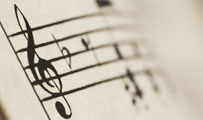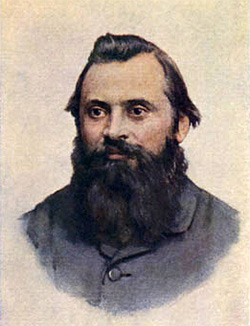 Balakirev - Piano Music
Russian pianist and composer, who remains best known as the founder of the group of nationalist composers called "the five" or "the mighty handful", comprising himself,
Borodin
,
Mussorgsky
,
Rimsky-Korsakov
and
Cesar Cui
.
Together they wanted to counter the Germanic influences on Russian music. They were also proud of their amateur backgrounds: Balakirev worked as a railway administrator and claimed to have had only ten piano lessons in his life. His music is not particularly well known today, except for the virtuoso piano piece
Islamey
, which remains a popular challenge for pianists.
Piano Sheet music by Mily Alexeyevich Balakirev to Download
| | | |
| --- | --- | --- |
| Download & Print | View in Mobile Device | For instant access to the printable sheet music of pices by Balakirev and thousands of other classical piano pieces, sign up for a Piano Street Gold Membership! |
Total pieces by Balakirev: 2
Posts in the piano forum about Balakirev:

Re: Balakirev

December 18, 2006, 05:38:08 PM by jakev2.0


Balakirev's Piano Sonata is one of the greatest and most original ever written, in my opinion. Certainly the greatest Russian sonata before Scriabin/Prokofiev. Islamey is justly famous. The second Scherzo is filled with beautiful themes and is very exciting.



Re: mily balakirev

May 08, 2005, 02:56:21 PM by freddychopin


I love his transcription of The Lark of Glinka. I also love his Nocturne No.3.

Some History about the man:

"Balakirev is perhaps most important as the leader of The Mighty Five. (Balakirev, along with Borodin, Rimsky-Korsakov, Mussorgsky, and Cui, formed an alliance of amateur composers that came to be known as The Mighty Five.)"

He didn't wrote al lot of pieces, because he took I believe 20 years to write his symphonies. He was the first Russian Composer who was making a symphony, but when it was complete other Russian composers already made symphonies. If he was a little faster, maybe he was known today as very famous...