Mily Alexeyevich Balakirev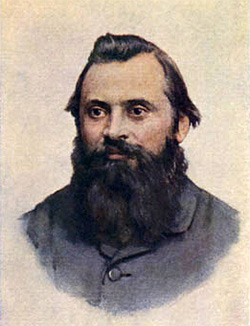 Russian pianist and composer, who remains best known as the founder of the group of nationalist composers called "the five" or "the mighty handful", comprising himself, Borodin, Mussorgsky, Rimsky-Korsakov and Cesar Cui.
Together they wanted to counter the Germanic influences on Russian music. They were also proud of their amateur backgrounds: Balakirev worked as a railway administrator and claimed to have had only ten piano lessons in his life. His music is not particularly well known today, except for the virtuoso piano piece Islamey, which remains a popular challenge for pianists.
Balakirev Piano Sheet Music
for digital devices or to download & print
Total pieces by Balakirev: 2
ID:2
Forum posts about Mily Alexeyevich Balakirev
Re: Balakirev by jakev2.0
Balakirev's Piano Sonata is one of the greatest and most original ever written, in my opinion. Certainly the greatest Russian sonata be...
Re: mily balakirev by FreddyChopin
I love his transcription of The Lark of Glinka. I also love his Nocturne No.3. Some History about the man: [i]"Balakirev is perhaps m...