Felix Blumenfeld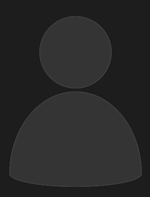 Felix Blumenfeld (1863-1931) studied composition and piano at the St. Petersburg Conservatory, where he also taught the piano for about 30 years from his graduation in 1885, before moving on to the Kiev and the Moscow conservatories. His teaching methods influenced many famous Soviet piano teachers (including his nephew, the legendary Heinrich Neuhaus); one of his pupils was Vladimir Horowitz. Blumenfeld was also conductor at the Marinsky Theatre in St. Petersburg. He lived and worked in close contact with Anton Rubinstein, Rimsky-Korsakov, Glazunov and Rachmaninoff. His performing style was influenced by Rubinstein´s: heroically brilliant and lyrically melodious.
As a composer Blumenfeld was very much under the spell of Chopin. A study for the left hand (Op.36) is perhaps the only piece that has really outlived him. Other works of interest are two sets of Variations (Op. 8 and 34) and 24 Preludes (Op. 17).
Blumenfeld Piano Sheet Music
for digital devices or to download & print
Total pieces by Blumenfeld: 2
ID:4
Forum posts about Felix Blumenfeld
Re: Felix Blumenfeld by jre58591
his left hand etude in a flat is one of the most beautiful left hand pieces ive ever heard. just check out hamelin or fleisher's record...
Re: Felix Blumenfeld by thalbergmad
Indeed he did write beautiful pieces. Check the Hyperion disk of his Allegro de Concert Op7. Lovely Thal...