Gretchaninoff - Piano Music
Alexander Gretchaninoff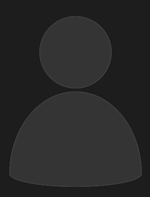 Alexander Gretchaninoff (1864-1956) began his music studies against the wishes of his father, who was a businessman and wanted Alexander to take over the family firm.
Rimsky-Korsakov, Gretchaninoff's teacher in St. Petersburg, gave Gretchaninov some much needed financial help since his parents refused to support him.
After graduating he moved back to Moscow and started writing for the theater, the opera, and the church.
His earlier music is firmly rooted in the Russian Romantic tradition, while some later works display influences from the modernist movement.
Grechaninoff emigrated from Soviet Russia in 1925, settling first in Paris and later (1939) in the USA.
He wrote five symphonies, several operas and a great deal of chamber music. Of special interest for the pianist are two piano trios and two piano sonatas.
Gretchaninoff Piano Sheet Music
for digital devices or to download & print
Total pieces by Gretchaninoff: 1
ID:15