Johann Wilhelm Hässler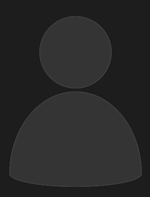 Johann Wilhelm Hässler (1747-1822) studied the organ with his uncle Johann Christian Kittel and at fifteen years of age was ready to take up the post as organist at the Barfüsserkirche in his home town Erfurt. When his father died in 1769, Hässler took over the family fur business, but he also found time to write his own keyboard works and to start travelling widely as a performer, meeting C. P. E Bach and several other celebrities: in 1789 he entered an organ competition with Mozart during the latter's Berlin journey. He spent two years in London before relocating to Russia in 1792, settling first in St. Petersburg, then in Moscow, where he enjoyed great popularity as a pianist, composer and teacher. He published several piano sonatas and many other pieces for piano, of which the best known is the Grand Gigue in D minor op. 31, a popular bravura piece during the early 19th century.

Mozart about Hässler: "Hässler´s chief excellence on the organ consists in his foot-work, which...is not so very wonderful. Moreover, he has done no more than commit to memory the harmony and modulations of old Sebastian Bach and is incapable of executing a fugue properly...Thus he is far from being an Albrechtsberger."
Hässler Piano Sheet Music
for digital devices or to download & print
Total pieces by Hässler: 2
ID:62