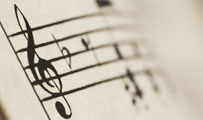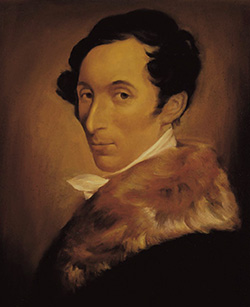 Weber - Piano Music
Carl Maria von Weber
(1786-1826) was born in Eutin near Lubeck, Germany. In spite of the "von", he was not of genuine aristocratic birth: his father was director of a travelling theatre company, and his mother was a singer. They were determined that their son should be a musical prodigy like
Mozart
. At age four he could not yet walk properly because of hip problems, but he could already sing and play the piano. Weber began his adult career as a concert pianist, but gradually devoted more time to composing: virtuosic
sonatas
, rondos and variation sets for piano, concertos, songs and operas.
He worked as director of the Prague and Dresden operas, showing great dedication and vision in turning these venerable institutions into well organized and successful businesses. But he seemed to lack self-discipline in other areas of his life, living a rather Bohemian, financially insecure lifestyle in between directing jobs. Weber´s operas -
Der Freischütz
in particular - were incredibly popular and exerted great influence on later romantic composers such as
Mendelssohn
, Wagner, Berlioz and
Liszt
. In spite of failing health, Weber continued directing, composing and touring as a performer until his death (of consumption) in London. His body was eventually returned to Germany eighteen years later; the graveside speech was given by Richard Wagner.
Piano Sheet music by Carl Maria von Weber to Download
| | | |
| --- | --- | --- |
| Download & Print | View in Mobile Device | For instant access to the printable sheet music of pices by Weber and thousands of other classical piano pieces, sign up for a Piano Street Gold Membership! |
Total pieces by Weber: 4