Breaking the Goldberg Wall – Interview with Klára Würtz
Klára Würtz has lived with The Goldberg Variations in the back of her head for years but never took the step putting it on her repertoire. But a combination of the pandemic along with an eye-opening musician colleauge's organ version recording made her change her mind. Piano Street talked to Würtz about this monumental work and what inspired her decide to record it for PIANO Classics.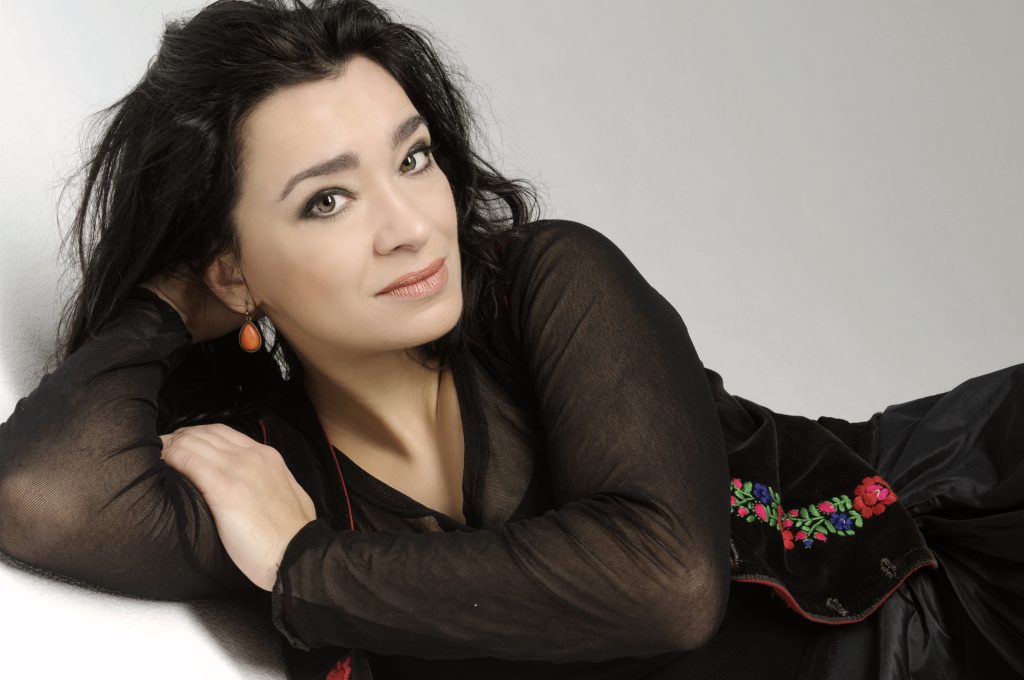 When chosen Gramophone's Pick of the Month (May 2022), the review sums up: "Würtz's performances have disarming freshness which throws our listening emphases away from her and back on to the music." The Hungarian-born pianist Klára Würtz is based in The Netherlands and is best known for her numerous recordings on Brilliant Classics.

Patrick Jovell: J.S. Bach's Goldberg Variations is a landmark in western art music and every professional classical pianist has a reference to the Aria and 30 variations, in theory and practice. Klára, can you tell us about your relationship to this masterpiece and why you decided to record it?
Klára Würtz: No doubt, Goldberg is very present in the lives of many a pianist, I am not an exception. But the truth is; I admired this monumental work from a safe distance for decades. My first audio encounter with the piece happened to be with the famous first Glenn Gould recording in my teens. Gould was one of the favourite pianists of my teacher Zoltán Kocsis, and he obviously influenced my musical taste at that time. This perfect, "Gouldian" and hypnotic way of performing this work somehow blocked my desire to play it myself. It became almost unapproachable. Anyway, I felt "my call" was in the Classical and Romantic era, so I invested in learning this repertoire. Nevertheless, there came a moment of inspiration regarding the Goldberg Variations as a consequence of the Corona pandemic in late 2019. In 2018 I recorded Tchaikovsky and Rachmaninoff Trios with two great Russian musicians: Dmtri Makhtin, violinist and Alexander Kniazev, cellist. I really enjoyed playing with them, and the recording went effortless and beautifully. The cellist happens to be a great organ player too and he gave me his recording of the Goldberg Variations – on the organ. I simply loved it: its registration, the boundless fantasy of the playing opened new doors in my perception of this marvelous composition. I felt inspired and decided to work on it.
And then we were struck by the pandemic. Studying this piece day in day and out gave me enormous focus, dedication and consolation. As if all uncertainty and anguish disappeared and what remained was pure music. And the soul of a great master telling you through his notes that finally, all will be alright. Almost no other composition occupied my mind during that period and I felt the need to record it as a result of two intensive years living with it.
PJ: One interesting question covering the span of interpretations is the one on tempi. There are several ways to go when choosing the "right" tempo for a variation. Can you elaborate on this aspect?
KW: Of course, we will never really know what is the "right" tempo for each movement. For me the Goldberg is one big landscape where the variations are part of a vast monumental structure. It has a theatrical dramaturgy where each episode follows the previous with a certain necessity and determination. To be honest I am pretty much relying on instinct on how I experience these dances, canons, overture, toccatas, recitatives, quodlibet and fugues as part of one continuous narrative. So the tempi are chosen on the basis of their place within the story, which unfolds in my mind during the performance.
PJ: How are your ideas on the repeats in the variations, as they suggest various solutions of both articulation and ornamentation – or can we say interpretational attitude?
KW: I don't feel the necessity of ornamentation so much, as if Bach's music stands poor without it… I am not so keen on embellishments, all the clever/knowledgeable/witty/brilliant/creative ornamentations divert the listener from the pure substance and message of the music. Repeats are part of the structure and as such they are essential to the scope and magnitude of the work. Moreover, a repeat offers the possibility to highlight certain details, or shed another light on the character and emotional impact of the music.
Listen to a sample of variation 5:
The piano score to download and print:

PJ: The world has faced a lengthy Covid situation and had to adapt to the fact accordingly. How did you live through the period and how are your plans for the upcoming future?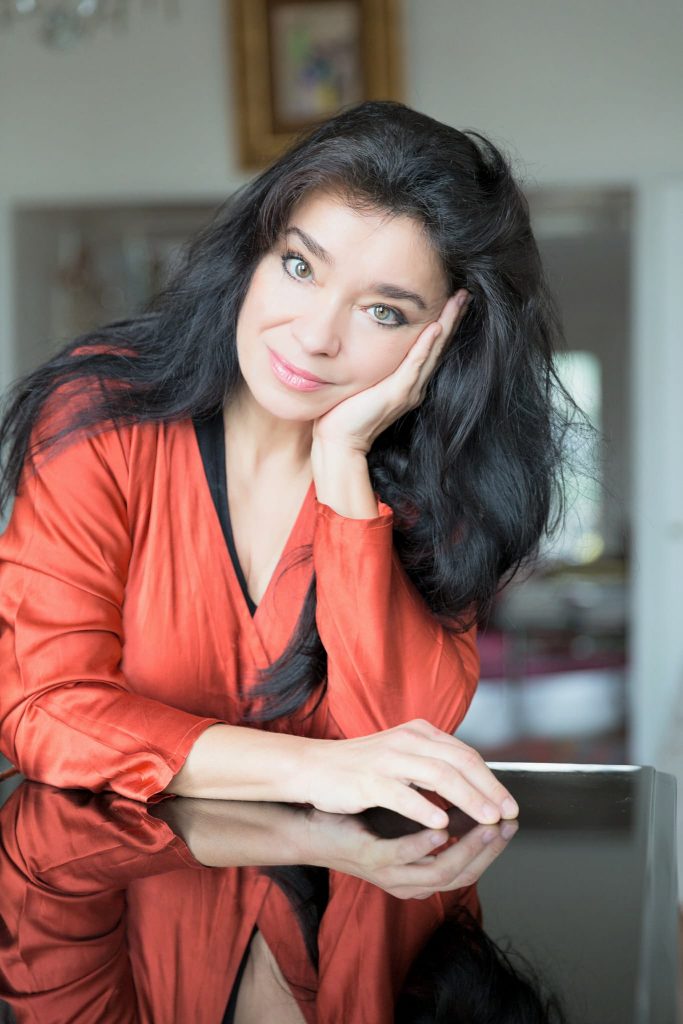 KW: Well, the Covid period was damaging on one hand and fruitful on the other. I have always had a somewhat uneven "career" (how much I hate this word). Active periods replaced quiet ones – ups and downs in the last 45 years (I was a child when I made my international debut). I am not in sympathy with the current requirements of marketing yourself, the constant self-promotion, the social media hype and the necessity to come up with a "story", wrapping up music as an extra-musical package. Isn't the story of a Beethoven Sonata good enough if played with understanding and passion? Evidently not…
But I always kept practicing, preparing even without actual concert dates. Also, my love of recording didn't leave me, and I am fortunate in being able to continue to do that.
The Covid hit me hard. Unfortunately the Dutch government did not take good care of its art and artists, to put it mildly. Moreover, my management went out of business due to the pandemic. Therefore I have had to pick up the bits and pieces – but I'm sort of used to that. Anyway I love music too much to abandon it. The glorious Goldbergs helped my bird to resurrect from the ashes, proving that the power of music can never be extinguished.
Click the album cover to listen to the complete album.
This feature is available for Gold members of pianostreet.com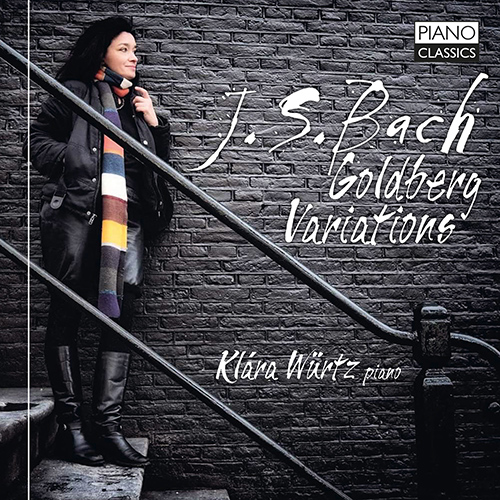 Play album >>