Ear-opening Explorations: Sabine Liebner plays Stockhausen's Solo Piano Music
Sabine Liebner's unfaltering decision to only play music to which she feels an inner affinity has led to her being primarily active as an interpreter of new music. She has premiered many works by contemporary composers and made important contributions performing and recording the music of 20th century composers like John Cage, Morton Feldman and Galina Ustvolskaya. For Liebner, music making is the solitary exploration of unknown terrain. She tries to listen to a score with no preconceptions, to discover its innate musical language. The results are often intriguing, and can sometimes even prove addictive, as in her recording of Stockhausen's Klavierstücke I-XI.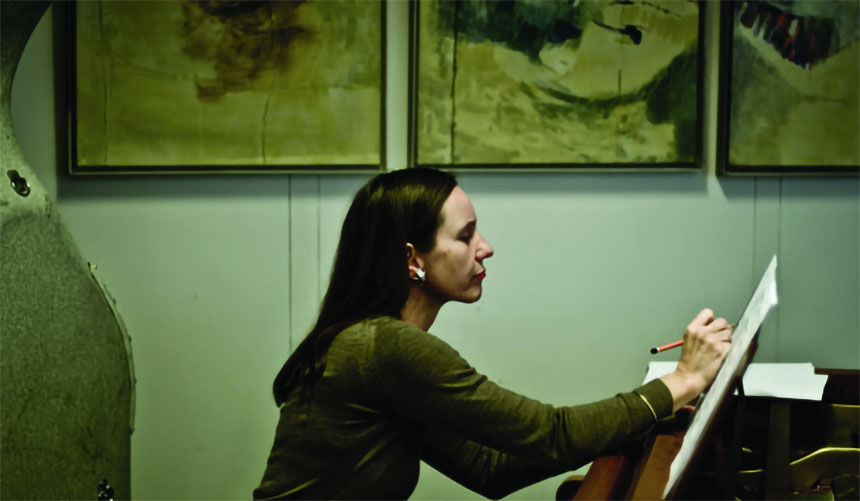 Liebner is a very sensitive sound explorer, and uses her sophisticated and hugely varied tonal range to create truly magical soundscapes. The close recording catches these nuances beautifully, rendering the piano's resonances with impressive detail. The first eleven Klavierstücke by Karl-Heinz Stockhausen (1928—2007) are considered to be some of most important solo piano pieces by the radical post-war European composers. They belong firmly in the somewhat hard-edged and abstract avantgarde sound world of the 1950's, which may discourage some people from listening at all. Nevertheless, there is a possibility that this album will convert quite a few, if they only give it a chance.
The beginning of Klavierstück I (sample score from Universal Edition):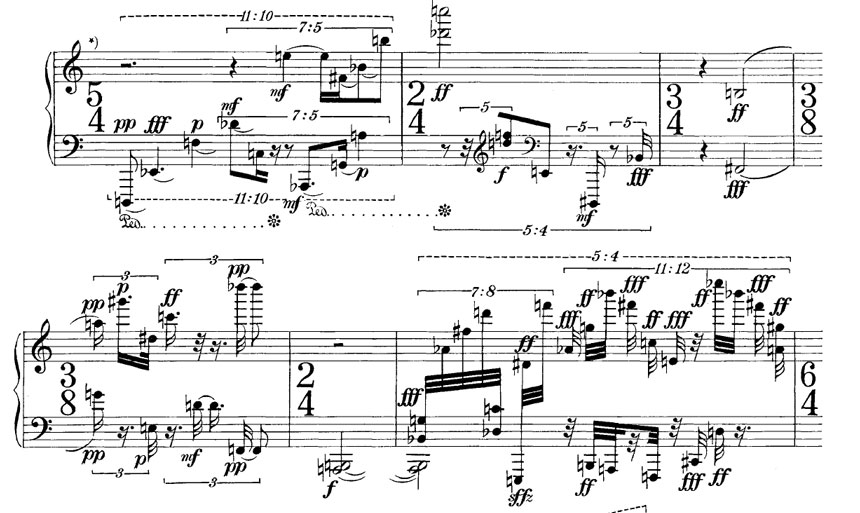 A New Way of Listening
One of the most interesting decisions Liebner has made concerns Klavierstück XI: in order to show the different possibilities of this work, she has recorded it twice. The score consists of a single large page with 19 groups or fragments, the order of which is decided during the performance. The pianist starts wherever the eye happens to fall, and ends whenever one of the groups has been played a third time. At the end of each group Stockhausen has noted the tempo, the type of touch, and the dynamics to be used in the group next chosen by the performer. In other words, while this work is very exactly notated every performance is a different, unrepeatable experience — a quality it shares with Cage's legendary "silent" piece, 4'33'', and Boulez's unfinished Third Piano Sonata.
Perhaps there is no better way of experiencing the mysterious processes of this music than listening with a couple of good over-ear headphones in a dark room with absolutely no outer disturbances. After all, Stockhausen intention was not to provoke, but rather to train our mental abilities toward a new way of listening — in his own words, "to perceive vibrations and vibrational relationships, organisms, and processes in order to become more alert, intelligent, thoughtful, polyphonic, aware, and sensitive".
NEW! Click the album cover to listen to the complete album.
This feature is only available for Gold members of pianostreet.com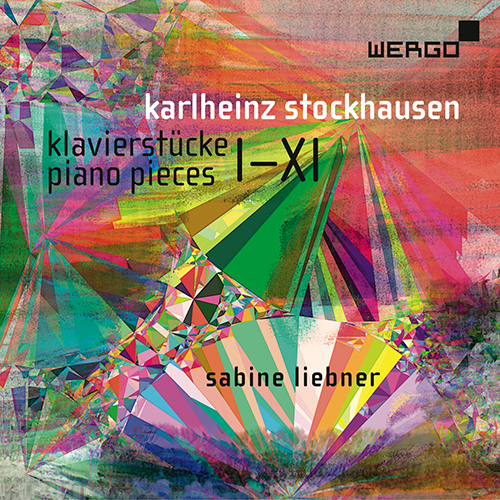 |
Play album >>
|
Download CD cover >>
|