Beethoven – a Chronological Odyssey is a set of six surprising CDs that must count as one of the most original new releases in the Beethoven year. Cyprien Katsaris has gained renown as a Beethoven interpreter not least because he is one of the few pianists to have recorded Liszt's transcriptions of the symphonies – and also because he has a solo piano version of the Emperor Concerto in his repertoire. But to this French master of Greek Cypriot origin, adding a further complete recording of the piano sonatas to the seventy that are already on the market did not seem to be a good idea. Instead, with his Beethoven Odyssey, Cyprien Katsaris takes us on a fascinating foray through the composer's output – which we may know rather less thoroughly than we had imagined.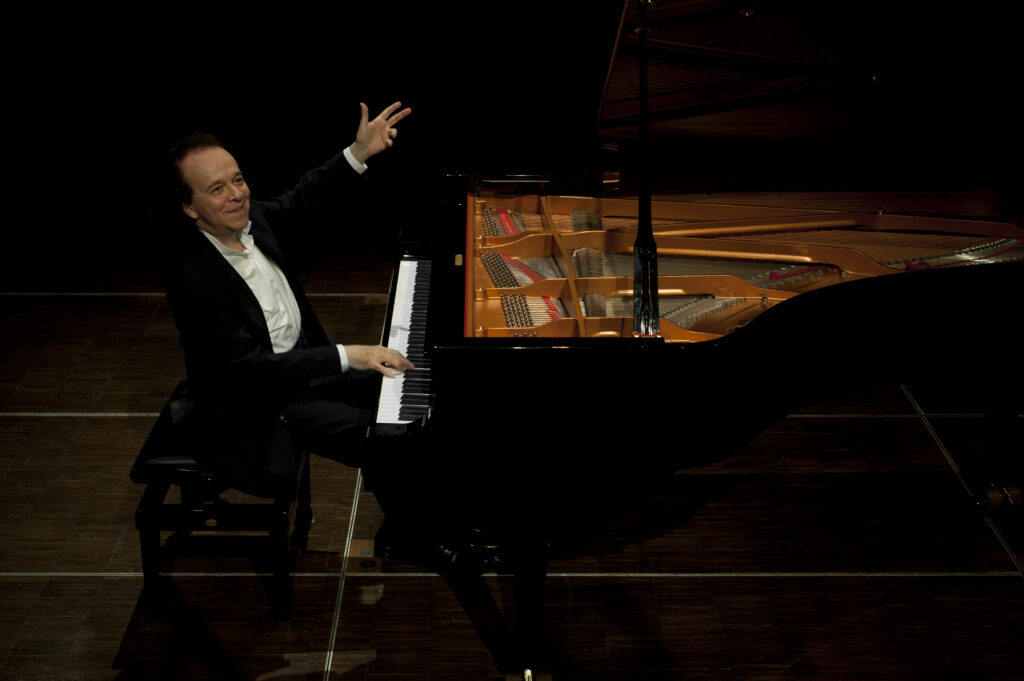 While musical life is suffering profound disruption as the coronavirus crisis causes havoc, Katsaris works at home in Paris with his piano. He is in good spirits and can even see the positive sides of this enforced house arrest: less pollution, less CO2, good air quality. 'It seems that nature has taken on the task of restoring balance.' Fortunately pianists – with their many hours of practice per day – are used to social isolation in the company of their pianos, and this applies to Katsaris too, who does not partake of holidays or weekend trips even in normal circumstances. 'I'm always practising, except the day of a concert, because I want to be fresh and natural. You might compare it to a rendezvous, a dinner with a much admired, beautiful lady; you wouldn't meet up with another woman earlier the same day.'
Our interview is highly stimulating – and, with the exception of a conversation I had long ago with the (now deceased) Dutch prime minister Ruud Lubbers, the only one out of many hundreds in which I myself had to answer questions. We frequently deviated from the topic of Beethoven, touching on the coronavirus, mutual acquaintances such as Eliane Reyes and the Liszt specialist Koos Groen, and also Frits Philips, who passed away at the age of 100 on the very day that Katsaris gave a concert with the Brabant Orchestra in his Philips' birth town, Eindhoven.
Czerny
For a long time Katsaris had no idea what contribution he could make to the Beethoven year. Finally now he presents a very personal selection from Beethoven's complete works, arranged chronologically from his first attempts up to the very last notes he committed to paper. Here sonatas, bagatelles and variations alternate with a total of fifteen transcriptions, mainly of chamber music – either by Beethoven himself or by contemporaries or later colleagues such as Liszt, Wagner and Mussorgsky. Over the years Katsaris has collected so many scores that he himself lost track of what was piling up at home. 'It started twenty years ago. Michael Ladenburger from the Beethovenhaus in Bonn gave me a photocopy of Czerny's solo piano transcription of the second movement of the Kreutzer Sonata. it sounded good!'
Concerning the piano sonatas, specifically the Appassionata, Katsaris remarks that many virtuosos are tempted into making errors. 'They play the third movement much too fast. Beethoven writes Allegro ma non troppo; only the coda is Presto!'
Horowitz
The most interesting Beethoven transcriptions are still Liszt's arrangements of the nine symphonies. 'Young pianists might not regard it as helpful, but whether they believe it or not: you understand Beethoven much better if you start with the symphonies rather than the sonatas. In an interview from 1988, Horowitz called the symphonies the "greatest piano works ever written". Of course they are very difficult; I myself worked for ten years on my Teldec recordings from the 1980s.'
The new CDs also include Wagner's arrangement of the slow movement of the Ninth Symphony. 'Liszt's arrangement is in every way superior, but I wanted to include Wagner if only because nobody would have expected to find him here. Beethoven was Wagner's idol even when he was a child. Wagner claimed Beethoven and Shakespeare appeared to him in a dream when he was a teenager. He copied the scores of the Fifth and Ninth Symphonies and his piano arrangement of the Ninth retains the singers and choir in the finale, as does the one by Friedrich Kalkbrenner, which was recorded by Etsuko Hirose, one of the finest pianists of her generation. Nobody knows these transcriptions, but there is so much repertoire out there! A Berlin musicologist once told me that we modern pianists play only two per cent of the music that was composed in the nineteenth century!'
Busoni
Should a transcription make you forget the original? 'No, an arrangement is something totally different. It's like comparing a black-and-white photo with a colour one. I myself can better understand an orchestral work by playing it on the piano. Arrangements are as old as the hills; the fables of Lafontaine are often nothing more than adaptations in beautiful French language of fables by Æsop, the poet from ancient Greece.'
Busoni once said that every composition is actually a transcription – of the original idea that was in the composer's mind when he conceived the work. 'For me there's hardly any difference between my approach to an original piano composition and the way I tackle an arrangement. Perhaps I feel a little freer if the composer himself was a great improviser. It's all about the spontaneous creation in the moment. Chopin never played repeated passages in exactly the same way. It's a question of remaining true to the composition whilst at the same time contributing something personal to it. If I, as a jury member in a competition find someone's playing convincing, then I agree with him inwardly, even if I myself wouldn't play it the same way.'
Cziffra
The fire, the enthusiasm and the grandeur with which Katsaris plays Beethoven are reminiscent of his old mentor György Cziffra. 'I never heard him play the symphonies, but he played Beethoven's and Mozart's sonatas very beautifully and elegantly. I once presented his very refined recordings of Scarlatti sonatas on French radio without saying in advance who was playing, and everyone was surprised, because they know him only as a virtuoso. Nowadays his genius is finding greater recognition. We appear together in some TV show from 1975 – you can find it on YouTube if you search for "Cziffra Katsaris". He gave me his original arrangement of the Flight of the Bumble Bee. It's even harder than the official version. Cziffra was the greatest pianist I have ever heard.'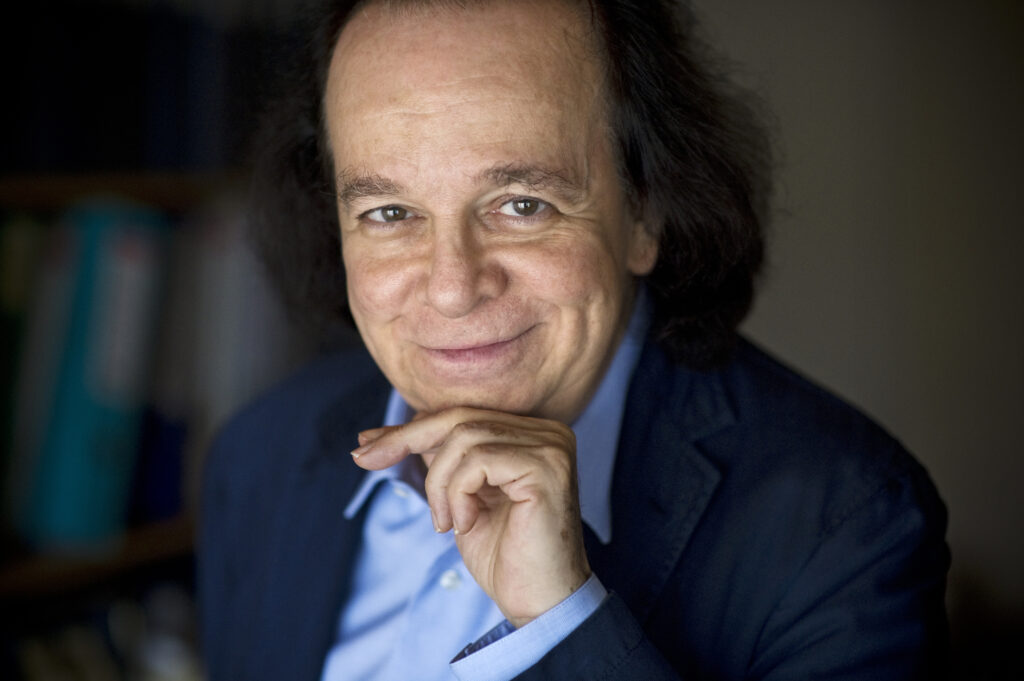 Bechstein
The new edition was recorded on two Bechstein grand pianos. Is there a connection with Artur Schnabel's historic recordings in the combination of Beethoven and Bechstein? 'I don't know; in any case before World War II Bechstein was out in front – Rachmaninov, for example, composed his first two concertos at a Bechstein. What I find very good with Bechstein is that they never sound hard, even if you play very loudly. In any case, though, I have never confined myself to a single type of piano. I want to maintain the absolute freedom to be able to play on all good pianos, and I'm keen to help all the major manufacturers – Steingraeber, Steinway, Yamaha or Bechstein. The first grand piano I had at home, when I was a teenager, was a Steingraeber. For 35 years now I've owned a Steinway D. I also enjoy playing on a Yamaha CFX, especially when I'm in Japan. In general the piano technicians are better there too. I don't agree with those who say that in principle you need to use a different instrument for Debussy than for Haydn. You have to be able to make music on every piano. A lot of what we believe is largely in our minds, in our heads. A blind test often produces surprising results.'
Rachmaninov
In the course of his career Katsaris has worked with a large number or famous conductors: Leonard Bernstein, Mstislav Rostropovich, Neville Marriner, Simon Rattle, Myung-Whun Chung, Christoph von Dohnányi, Charles Dutoit, Antal Doráti, Iván Fischer, Kent Nagano, Nikolaus Harnoncourt and Charles Mackerras, to name but a few. Exceptional even in this illustrious company was his collaboration with Eugene Ormandy and the Philadelphia Orchestra, with whom Katsaris played Rachmaninov's Third Piano Concerto, which of course they recorded with the composer himself. They had first become acquainted a year earlier at the first CD recording of Liszt's Concerto in the Hungarian Style, a work that was completed by Tchaikovsky. 'I'll never forget that. A day before the recording, Ormandy invited me to his apartment, for a single rehearsal on his piano. When I told him that I was intimidated he answered he had the same feeling when, as a young man, he had to conduct Rachmaninoff with the Paganini Rhapsody and during the concert Rachmaninoff had a memory problem. Ormandy thought that he caused the mistake, and looked at Rachmaninoff who was very angry and who told him in his deep bass voice: "Play!"
Afterwards Ormandy, terrified went to Rachmaninoff in his dressing room, who told him: "I was not angry with you, but with myself!"
The famous New York Times emeritus critic Harold Schoenberg later told me how Ormandy once, in Beijing at a rehearsal of the state orchestra there, was asked by the conductor to lead to orchestra for a few minutes and without him even needing to utter a single word, the orchestra suddenly sounded totally different. I believe in this magic, in spiritual communication at a high level. Why can someone who plays perfectly leave you cold, and why is the playing of Horowitz or Cortot – who also made mistakes – so fascinating? It's a mystery, something spiritual, something that is detached from the physical world. There's something similar between composers as well. Franz Xaver Mozart composed Polonaises mélancholiques that remind of the early polonaises by Chopin, but Chopin was only five years old at the time. The same with the scherzo from one of Czerny's sonatas, that sounds like Schumann, although it was written while Schumann was still a child.'
Respect and tolerance
A lot has been said about Beethoven's humanitarian message. 'Of course that all culminates in his Ninth Symphony. But the idea itself underpins many of his works. All these sforzati are like a protest against social injustice. In his time wars were raging incessantly and, alongside the protest, we hear the clarity in many works – the full gamut of emotions from fear, rage, strong interest and enthusiasm all the way to the ultimate, to serenity, to zen.'
Katsaris regards himself as a citizen of the world. 'Beethoven wanted us to become brothers and sisters, but that is the message of every great composer: respect and tolerance. Without any chauvinism, I can see a parallel to the great philosophers of ancient Greece. They have the same universal and humanitarian message that people of all cultures, all over the world, can perceive and understand, whether they are in Korea or Argentina. People everywhere have tears in their eyes when they listen to music by Mozart, Chopin or Beethoven.'
Author: Eric Schoones
Photo credit: Jean-Baptiste Millot
---
Ludwig van Beethoven | A Chronological Odyssey
Cyprien Katsaris, piano – 6 CD | PIANO 21
Listen to samples at willowhaynerecords.com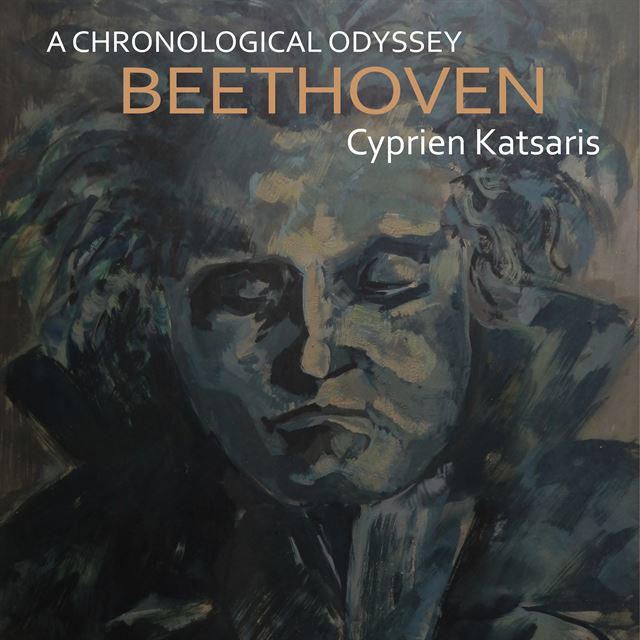 This article is a contribution from the German and Dutch magazine Pianist through Piano Street's International Media Exchange Initiative and the Cremona Media Lounge.
---

Pianist Magazine is published in seven countries, in two different editions: in German (for Germany, Austria, Switzerland, Luxemburg and Liechtenstein) and in Dutch (for Holland and Belgium).
The magazine is for the amateur and professional alike, and offers a wide range of topics connected to the piano, with interviews, articles on piano manufacturers, music, technique, competitions, sheetmusic, cd's, books, news on festivals, competitions, etc.
For a preview please check: www.pianist-magazin.de or www.pianistmagazine.nl
/nilsjohan