Do We Judge Music by Sight More Than Sound?
During the summer several interesting articles that deal with the conception of audibility vs. visibility have been presented by international media.
It may seem counterintuitive, but an expert from University College London, concert pianist and psychologist Chia-Jung Tsay has brought forth a theory that general physical appeal and visual aspects of performance are more important than actual playing in the judgment of musical competitions.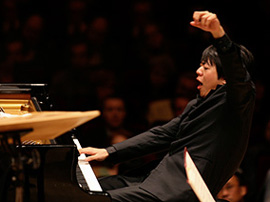 In fact, experts polled as part of this study were given three musical examples of just the contestants' playing and were asked to evaluate. The experts chose a consensus winner from among the recordings as the best musical performance; however, in many cases, their choice was not the eventual winner of the competition.
The author notes that inferior playing won the day by looking more passionate, skillful and composed. The author conducted six other experiments in addition to the experts listening to recordings.
Nrp.org: How To Win That Music Competition? Send A Video
The new visual generation
At the same time new generations of musicians investigate the possibilities of audiovisual composition. Recently, there were two performances of special note at the Bristol Proms.
At one performance, a choir sang in complete darkness from memory and without a conductor. At the other, pianist Jan Lisecki performed Chopin with 20 cameras studying his every move.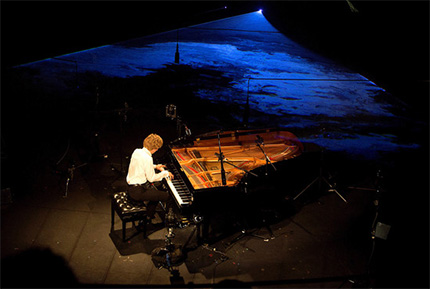 A master's degree student attended both performances, and her impressions were intriguing. She noted the special bond necessary between musicians when performing without a conductor and in total darkness. The performers must feel the rhythm of the ensemble in addition to the rhythm of the music and rely on each other for entrances, cues and cutoffs.
She then remarked that the technology present in the piano performance was distracting because the transition between cameras was always a split-second behind despite the best efforts of the technical team. She praised the team, however, for an exceptional effort in an extremely difficult medium.
Edited: 31 Aug 2103
---
Reader poll
With an increased share of classical music consumed in various audivisual formats in relation to audio only, a relevant question to ask is whether it disturbs or enhances the musical experience of a classical composition.
We have selected four distinctly different types of videos with respectable performances of the same work, Liszt's Sonata in B minor. Listen and watch a few minutes of each and then cast your vote!

1. Audio only (listen with closed eyes)
Khatia Buniatishvili

2. Follow along score
André Laplante

3. Live performance, close-up footage
Daniil Trifonov

4. "Video drama" production:
Khatia Buniatishvili
---

Loading ...
After voting:
1. Post a comment below about your choice and whether the different versions are enhancing or distubing the musical experience.
2. Share this page with any of your friends that would be interested in voting.