Imogen Cooper – Tempus Fugit
The Piano Visions recital series at the Art Academy in Stockholm welcomed British Pianist Imogen Cooper for two recitals on November 20 and 21, 2021. It was truly fascinating to hear Cooper play Schubert live, a composer which has rendered her great acclaim worldwide. But she also offered the Swedish audience a glimpse into her earlier life, by including repertoire by Ravel and Liszt, which she worked on during her student years in Paris and Vienna.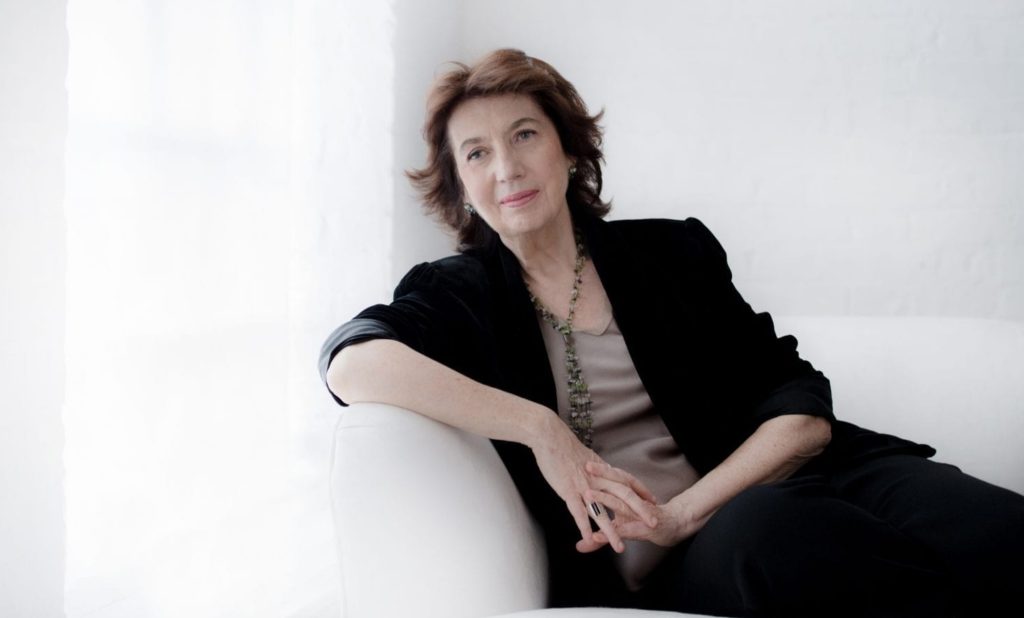 Patrick Jovell: Dear Imogen, thanks for letting us hear a different side of you as a performer. The title of your recent album "…Le Temps perdu…" alludes to Marcel Proust's famous book and contemplates on time span and irrevocable time loss. Can you tell me how the idea, or rather need, came up to relearn, perform and record pieces from your past?
Imogen Cooper: The idea of going back to works learned in my teenage years in Paris, and subsequently in the brief weeks I worked with Alfred Brendel in Vienna, was fired by the fact that I had never performed these works as an adult pianist – therein lay my curiosity as to what had become of them, lying dormant as they were inside me for over half a century. I had worked at them very assiduously – my teachers hardly let me do otherwise, and were themselves absolute specialists in these particular areas. Ravel had taught Jacques Février, a direct link there then, and Brendel spearheaded a very different school of Liszt playing from the circus-training variety that was somewhat prevalent at the time; he brought vision and nobility as well as wonderful pianism to these great scores.
I could therefore hope that these works, disregarded by me for so long, had had a good start in my being. Where were they now?
I was interested both in my adult emotional response to them, and to the memory aspect – we know that anything learned young is usually well rooted and should return easily after a bit of dusting down. By and large this was so, the greatest challenge being with the Ravel Valses Nobles et Sentimentales, but this was probably because my perception of them had silently modified over the years – the last time I had played them was for my BBC audition when I was around 20. I have a recording of it and it was too soft-grained and not quirky enough, tempi on the slow side. Even then, in re-memorising them I had a strange instinct as to where my hands should be on the keyboard (I also did not change many fingerings) and in early run throughs two years ago, my 20-year-old took over in moments of anxiety and somehow knew what to do.
Otherwise I was surprised that there were no really drastic changes of perception – my love for these works was re-kindled, and with much better equipment now to deal with their challenges, I have had an invigorating and inspirational journey – no Temps Perdu at all!
PJ: We know you well as an important interpreter of works from the first Viennese school and we can read about your moments with your legendary tutor Alfred Brendel. Dealing with classical repertoire requires firm knowledge about form and architecture. At the same time I know that you have spent much time with Chopin's music.
When exploring repertoire from different eras, can we talk about form versus sound or is this opposite relationship too limiting?
IC: There are sundry elements that are common to the preparation of all works, in nearly all eras, at least for me. The long line (Edwin Fischer's "die grosse Linie" – well, maybe not in Webern?!)…The narrative… Where the story goes… and how to subtly achieve this long line whilst not disregarding the inner detail. Timing is crucial. High points of tension to be noted – not always in the obvious place in a phrase, sometimes further on than expected (thereby encouraging die grosse Linie). Care should be taken not to fall into systematic rubato, in other words if a phrase repeats, that the ebb and flow not be at exactly the same spot – is there a subtly different message by emphasising something slightly different?
This is particularly important in Chopin, who I feel we have a tendency to recycle from times past – with not only systematic rubato, but bad balance of sound (crashing and dominating left hand), and rushing into virtuoso mode as soon as there are semiquavers, regardless as to whether the line is melodic or not. Chopin often, mostly, has a classical structure to him – he does not necessarily permit an emotional free-for-all in his narrative, and we disregard that at our, or rather his, peril. Big outbursts of power to be kept only for where they are needed. We need to nurture a warm full sound for him – there is nothing harsh in his music, no shocking or ugly sounds (as even Schubert requires occasionally). Intelligent use of the pedal also vital, half-pedals, no abuse of una corda however tempting. We should not wander into Impressionistic sounds except maybe in the finest filigree.
Whereas in Debussy and Ravel, say, the capacity to have a huge palette of colour is even more important than having a huge palette of emotion. Often it is atmospheres that we need to create, rather than telling a human story. This demands a flexible technique, and sometimes an unexpected precision of attack. In the quietest passages, the fingers need a certain amount of tension within a crystalline articulation. We can think of whispering – when we whisper, we have to move our lips more to be understood…
PJ: We have made you look back during this conversation, but we are of course very interested to hear what the up-coming future holds for Imogen Cooper? Both post-Covid-wise and with your own musical aspirations in mind.
IC: If we are now considered to be post-Covid, then it is as busy as any time in my life has been. A proportion – although not all – of the promoters who had to cancel concerts in 2020 are reinstating them now, and even if the repertoire originally planned is not completely fitting with a new season, I feel it is important to honour what was promised on my side, as these promoters are honouring what was promised on theirs.
This means carrying an enormous amount of repertoire. There also still cancellations, artists who are unwell or can't travel or who have been presented with a clash. There are also venues that are programming concerts relatively at the last moment.
It is a chaotic time, but we are grateful for it, to be playing and sharing music with live audiences.
I have trio concerts ahead of me, with my wonderful friends and colleagues Henning Kraggerud and Adrian Brendel (Haydn, Beethoven , Brahms), varying recital programmes, and two lieder programmes as well as a recording of French song (including Fauré La Bonne Chanson, that elusive cycle) with Mark Padmore. Next season will probably be more orderly! I have constructed an amazing programme consisting of a Mazurka group by Chopin, Adès and Szymanowski, Beethoven op 109, second half Liszt 3 Petrarch Sonnets and Beethoven op 111. Some of this will be new, which I relish. And who knows what else?
Click the album cover to listen to the complete album.
This feature is available for Gold members of pianostreet.com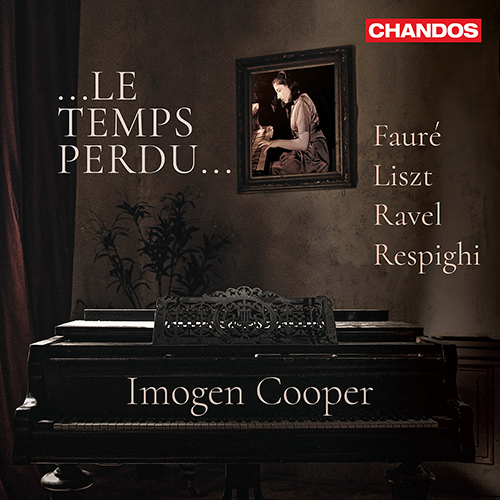 Play album >>
---
Related video:
To My Younger Self… with Imogen Cooper