Liszt Utrecht 2022 – Celebrating Another Franz
An exciting piano event starts today in the Netherlands. The 2022 edition of Liszt Utrecht opens its doors with a set of novelties. The event has chosen to delete the word "competition" from its name and has subsequently introduced a number of themes in a most innovative manner.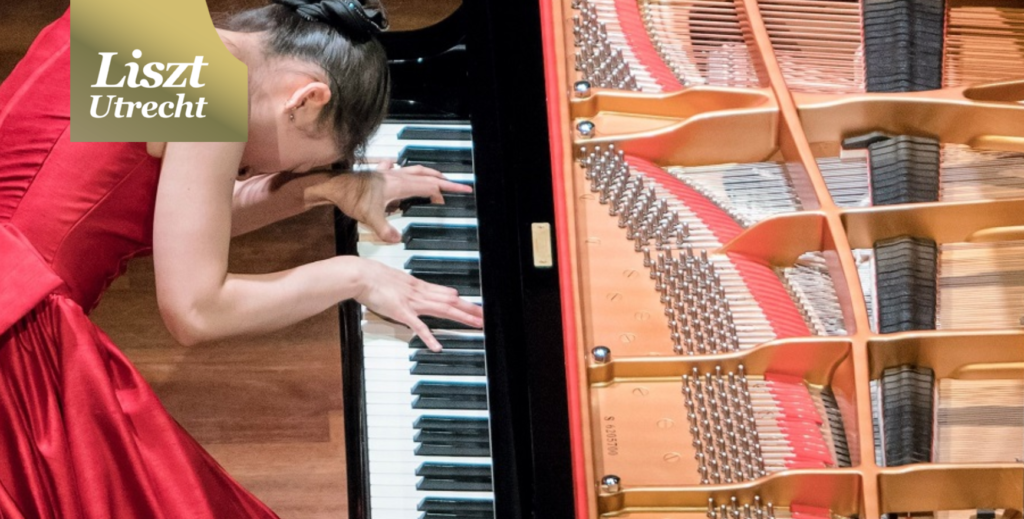 During a five-day festival, ten pianists present their piano playing in different settings: an all-Liszt piano recital, a chamber music recital, a song recital, and an all-Schubert recital. After this, an international jury selects three finalists that will perform on Thursday 29th of September in the Main Hall of Tivoli Vredenburg during a spectacular Grand Finale with the Netherlands Radio Philharmonic Orchestra.
Piano Street was happy to get a moment with Liszt Utrecht's director Rob Hilberink, who told us more about the new ideas and their origins.
– Liszt Utrecht used to be a traditional piano competition titled "International Franz Liszt Piano Competition". What was the reason for removing the word "competition" and what do you think the benefit will be?
– For us, the word 'competition' is not a fitting word for what we try to achieve. We believe that we are presenting professional musicians, each with her/his own merit and qualities, each deserving attention and appreciation. We hope that by changing this, audiences will experience the performances in a different way, and we hope the performers are also able to take more joy out of their concerts.
– We know that the festival is centered around Franz Liszt, but the current edition is also devoted to Franz Schubert. All pianists will be required to play an all-Schubert solo recital, and to include his music in song and chamber music recitals. Why Schubert?
– With the previous competition (2020) we started a new a strategy where each competition will highlight a different composer, who was very important to Franz Liszt. After Beethoven, we have now landed on Schubert (due to his 225th celebration), a composer that Liszt idolized. He performed his pieces regularly, transcribed a lot of his music, started a biography about him and created a pianoconcerto based on his Wanderer Fantasy, as a tribute.
– During the Festival Phase (22–26 September) the ten pianists play four recitals, each on a different piano brand. What is the thought behind using different instruments for the different recital types?
– There were a couple of reasons to change to the new structure with a fixed piano manufacturer for each recital. First of all, this reflects actual concert practice where pianists need to work with the instrument that they are provided with. Second, it creates a fair and more comparable situation: all pianists perform the same 'round' on the same instrument. Third, it also demonstrates how adaptable these musicians are, can they work with other instruments than what they are accustomed with? And finally from a practical point, it creates a much better schedule for our technicians, who have now much more time to prepare the perfect piano for each pianist.
– Some concerts will be live streamed and some published on YouTube the day after they take place. What are the thoughts behind this? Will the non-live videos benefit from additional editing?
– Interesting question. There are several reasons. First of all, we want to encourage people to come to the hall and experience the concerts live (nothing beats a live performance). Online is a whole different thing. We have noticed that there are few people who actually have the opportunity to watch everything live, also due to time-zones etcetera. We decided to create a better structure online, with less 'premieres' each day, to make it easier for audiences to find videos and create more continuous watching opportunities. So our evening recitals are streamed live. The noon recitals are delayed till the afternoon the day after (and will be unedited, apart from the fact that there is no intermission). And the chamber music and song recitals will be released in the days between the festival and Finals, so there is new online content for 8 days in a row. It is an experiment, and we hope audiences will appreciate it.
---
Watch the Livestream
Watch the All-Schubert piano recitals by Yeon-Min Park and KaJeng Wong on the first day of Liszt Utrecht 2022.
Programme:
Yeon-Min Park
– Schwanengesang, S560
KaJeng Wong
– Winterreise, S561
– Mélodies hongroises (d'après Schubert), movement 1, S425/1
– Ständchen (Serenade), S560
Second day evening recital:
Programme:
Viktoria Baskakova
– Schwanengesang, S560
Yukine Kuroki
– Müllerlieder, S565
– Mélodies hongroises (d'après Schubert) 3. Allegretto, S425/3
– Sei mir gegrüsst, S558/1
– Auf dem Wasser zu singen, S558/2
– Erlkönig, S558/4
– Ave Maria, S558/12
---
Presentation video for Liszt Utrecht 2022
Pop-up Concert in a Shopping Mall
---
More information:
www.liszt.nl/en/
www.facebook.com/Liszt.Competition
The Pianists:
https://www.liszt.nl/en/pianisten