Talking Bach with Pianist Ramin Bahrami
Iranian pianist Ramin Bahrami is considered one of today's most interesting interpreters of Johann Sebastian Bach's music. A regular performer at Cremona Musica, Bahrami and flutist Massimo Mercelli presented works from their latest CD, "Bach Sanssouci", on the Decca label. Piano Street's Patrick Jovell was happy to get the chance to talk to the inspirational performer.

Piano Street:  Through your recordings you have gone through almost all keyboard music by Bach. Such a giant project makes us think in terms of a statement. How did your relation with the Leipzig master start and with what means have you created your own unique "Bach universe" on a map counting many stellar performers over the years?
Ramin Bahrami: I was 5 years old when I heard Glenn Gould – the great Canadian pianist – for the first time and I immediately fell in love with Bach and Gould's way to play this wonderful music. With Bach's music I began my mission as a musician. Bach is for me not only the greatest composer ever – he is also a master of life and harmony: he is the fifth evangelist!

PS: When we perceive Bach's music the polyphony is an unrivaled factor – his friend Forkel observed that Bach saw music as a conversation between human voices. His music sounds good on any instrument. Which specific qualities can be found in the flute sonatas?
RB: In the flute sonatas and generally in all Bach's melodic lines you have beauty and grace. He is always very elegant and refined. He reflects something very Italian and with German rationality.
PS:  When we start working on a Bach piece, which should be our best approach? Should we start with the polyphony, melodic lines, articulation, harmony, or sound? Can you tell us how you prepare?
RB: The first approach – not only in Bach – must be the emotion, the feeling, and the human side of the composition, and thereafter of course all other elements, like melodic lines and different voices, harmony, polyphony, and natural sound. But the first step is always to understand the "Affektenlehre". My personal approach begins with love and concentration and I try to discover the principal character of the music.
PS: Highly evident when hearing interpreters playing Bach is the concept of rhythm and the variety of different approaches. Bach's friend Forkel wrote about how captivating Bach's own playing was in this sense. This makes us think about the dances and the Suites. How would you elaborate on this important factor in Bach's dance forms?
RB: I absolutely agree with you. Dance and rhythm are very important factors. He is always dancing and singing. He didn't like too slow tempi, as Forkel wrote. John Elliot Gardiner once said: "Bach is Dance". I think in the same way. The Bach Suites are not only wonderful selections of different dances of different countries but there is also a European Parliament in there. You can even find the Middle East nations like Persia in the Sarabande for example.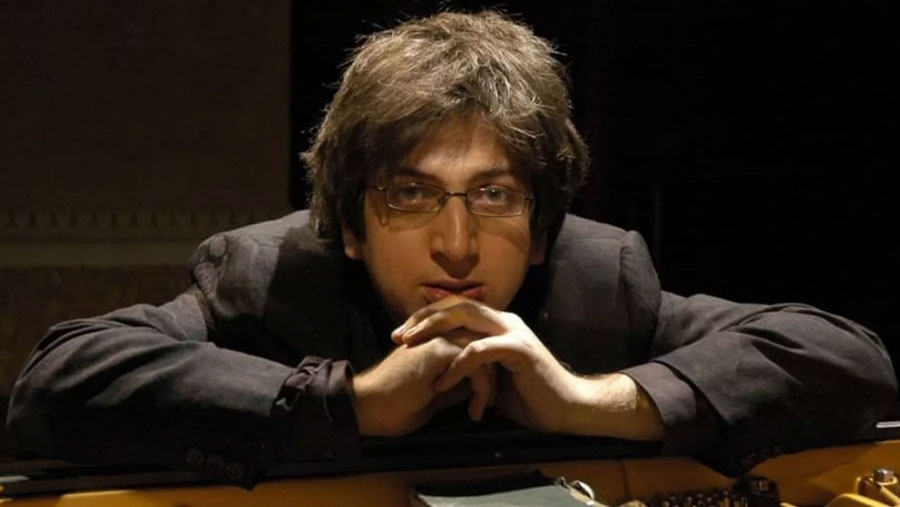 PS: You recorded the Piano (Keyboard) Concertos with Leipzig Gewandhaus Orchestra and Riccardo Chailly. These are done with a "modern" instrument and setting. Which are your ideas about performances using historical instruments?
RB: I have a very positive idea. Because if you want to have a rich idea about Bach' s music today, you must know very well your past and all origins. You must know where you're from. Personally I think that for transmission to modern audiences, the modern instruments such as the wonderful, dark golden sound of the beautiful Gewandhausorchester and the modern Steinway are really appropriate for the universal message of the Master. I loved very much to find a most comfortable nuance with Maestro Riccardo Chailly and his vivid intentions, and the work with the Gewandhausorchester and their modern instruments was truly fantastic.
PS: With your vast experience we must take the chance to ask you which of the less familiar Bach keyboard pieces we should look out for and play? There must be many not-so-known Bach works to discover?
RB: I suggest to young colleagues, for example: Bach's Transcriptions of the Italian Masters, and the Keyboard Sonatas. I like very much the D Major Sonata with "la Gallina Cucca Fugue", or the early Suite in f minor BWV 823. Aria variata alla maniera Italiana BWV 989, Four Duets BWV 802-805, Suite in A major BWV 832, Suite in e minor BWV 996, and of course other pieces. Bach is like an ocean. "Nicht Bach, Meer sollte er heissen" – "Not Bach (German for brook or stream), he should be called the Sea" – as Ludwig van Beethoven wrote about Johann Sebastian Bach.
PS: You are a prolific music personality and often appear on television, speaking about music. You are also an author of many books. Which are your quests as a writer?
RB: My principal aspiration and quest as interpreter and music divulgator is to have a friendly relationship with the public and to familiarize the young people with this immense legacy. I am only a Bach lover and I hope to see many youngsters at classical concerts. Why not at Bach evenings? It's a hope!
---
Bahrami's Bach journey on record
In 2009 Decca Universal released the 6-CDs box "Ramin Bahrami plays Bach", with all Bahrami's Bach recordings up till then, including a selection of live performances and in 2010 came the French Suites. Before that, the Goldberg Variations, the seven Partitas and the Art of Fugue, released respectively in 2004, 2005 and 2007 which launched Bahrami as a popular and sought after artist. The recording of The Art of Fugue reached the top ten of pop-music best sellers in Italy – keeping this position for seven weeks. After this followed the release of "Concerto Italiano", with Bach works inspired by Italy (Concerto Italiano, Aria variata nella maniera italiana, Capriccio sulla lontananza del fratello dilettissimo, Quattro Duetti etc.), and in 2009 Bach Sonatas BWV 963-968 received important evaluations from critics and audience. In 2011 followed the Bach Concertos with Riccardo Chailly and the Gewandhaus Orchestra, 2012 the English Suites, 2013 Inventions & Sinfonias and 2014 Flute Sonatas with flutist Massimo Mercelli. That same year "Bach for Babies" was released and followed by Bach's Musical Offering in 2015.
Selected albums available on Piano Street / Naxos (for Gold Members):
NEW! Click the album cover to listen to the complete album.
This feature is available for Gold members of pianostreet.com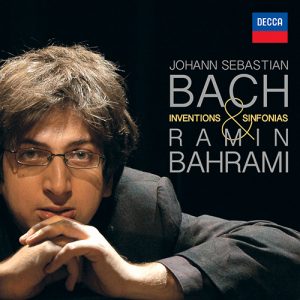 Play album >>
---
---
---