The Thelonious Monk Journey – Interview with pianist Jed Distler
Fearless Monk is an album completely dedicated to compositions of the great jazz icon Thelonious Monk by pianist Jed Distler, whose insights as classical music critic have been held in high regard by both musicians and fellow writers for decades.
It's easy to get the notion that American pianist Jed Distler is everywhere. Called by the New York Times; "a witty, genial and adventurous pianist and composer", Distler has premiered works by Frederic Rzewski, Lois V Vierk, Wendy Mae Chambers, Simeon ten Holt to name a few. He also launched a project with all the songs of the jazz icon Thelonious Monk in a unique concert and has also conceived "100 Portraits for Virgil", the first complete performance of all the Virgil Thomson piano portraits in a one-day multimedia festival. We also know Jed Distler as an ardent radio host and producer at "Between the Keys" at WWFM.org.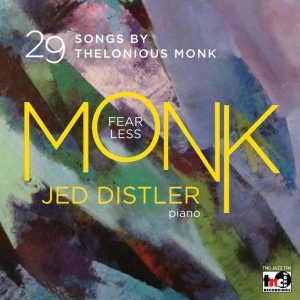 At the last fall edition of Cremona Music, Piano Street's Patrick Jovell was happy not only to hear Distler perform from his Thelonious Monk album "Fearless Monk: 29 Songs by Thelonious Monk", but also to sit down and talk to the multifaceted musician.
Piano Street: Jed, you have a background in jazz and contemporary classical music and as a composer. You were asked by legend Bill Evans to transcribe his solos for publication and you also produced a book with Art Tatum transcriptions. So when approaching Thelonious Monk's material, which was the driving force in you; the pianist, composer or the transcriber?
Jed Distler: That's a great question. Let me give you a little context: The Evans and Tatum books were straightforward, note-for-note transcriptions taken from recordings, as accurately as I possibly could do them at the time. When I transcribed Evans' solos for French pianist Jean-Yves Thibaudet's 1997 release Conversations with Bill Evans, it was a mixture of straight ahead transcriptions with selections that used Bill's voicings, yet were more freely edited in terms of structure and duration. In that case, my experience as an arranger was just as important to my transcribing skills.
By contrast, I did NO transcribing whatsoever for my Monk project, although I do retain Monk's original voicings in certain instances, albeit as the basis to embellish or embroider with my own material, such as in Locomotive or Coming on the Hudson.
So what was the driving force? Overall, the composer in me, in terms of the big picture (pacing, running order, etc.). Yet each song on the CD and in my performances hopefully showcase a different side of me. For the most part I'd say that the composer in me dominates, or, more accurately composer/arranger, certainly in the songs where there is no improvising in the traditional "theme and variation" template. Within these, I might improvise embellishments differently each time, but the basic structure is notated, or, at the very least, fully formed in my little brain.
PS: Since you completed your Monk project in 2012 it has taken you all over the world for performances. However, your way into Thelonious Monk´s music and playing style has not been straight or born from an ambition to absorb and imitate the artist. Can you tell us about your fascinating journey?
JD: When I was 14, a friend and I spontaneously went into New York City, and went to the Village Vanguard purely by chance, no planning at all. It happened that Thelonious Monk was performing. I only knew Monk's music casually from a few recordings, and they had not particularly impressed me. We descending the Vanguard's staircase. My only memory of Monk's playing that night was that he seemed diffident, uninvolved, plunking a few notes here and there. It basically went in one ear and out the other. The following year, however, I heard his earliest trio recordings for the Prestige label, and I loved them right away. I never aspired to play like Monk, but many aspects of his composing and pianism intrigued me, and still do.
I definitely went about my Monk project looking for ways to reimagine each song, although, in certain cases, I do play them pretty close to how he did. However, I certainly did LEARN each Monk composition "straight" before I went about arranging, or, more accurately, "de-ranging" it!
PS: Can you tell us about the journey?
JD: Back in 2011 my first wife died after a long illness. During her last months, I thought about how I would continue on, trying to reinvent my personal and musical life. I deliberately regressed, growing my hair, traveling, and, most importantly, going back to my youthful roots in jazz, which I had never really done in public since focusing on contemporary classical music as both performer and composer. I started sitting in at local jam sessions to see if I could still play jazz. To my surprise, I could hold my own, but what was coming out was not the usual derivative "fake Bill Evans, fake Oscar Peterson, fake… well everybody" of my past.
Instead, I seemed to be merging jazz song structures and jazz time keeping with my own compositional voice. It felt great and sounded fresh, at least to me! So I decided that I needed to make a big artistic statement as a performer that would get attention, after those last few years of enforced retreat. I remembered a three-CD set by Alexander von Schlippenbach called Monk's Casino, where he and his musicians basically played Monk's complete songs. I thought to myself, why don't I play the complete Monk in a single solo piano concert?
PS: So, how did you approach the material?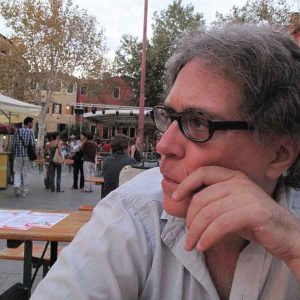 JD: I started working on a few songs, and gradually I began putting my arrangements together as a continuous entity, where one song flowed into the next, with one intermission. I didn't improvise on each and every song, of course. Some songs lasted but a few seconds, but that would buy me time to stretch out and improvise on certain songs where I thought it would be nice to do so, such as Blue Monk and I Mean You. In one instance, I took (I think) six blues "heads" and I simply played each one straight at a fast tempo, once or twice through, connecting them in medley style. That took care of six "songs" in a couple of minutes!

PS: How did you work while in recording the album?
JD: For recording my Monk interpretations, however, producer Virko Baley wanted to approach my project a different way. Rather than think about reproducing my complete Monk evening as I've done it in concert, he suggested that I record each song individually, although certain "medleys" were retained. In the process, I spontaneously rethought my approach to certain compositions. Most of them amount to short arrangements, almost like bagatelles, although there are a few vehicles for more extended improvisation. We wound up with a good two and a half hours of music, from which Virko asked my to select around 77 minutes worth for a single CD; the remainder we could offer as download extras.
So not only did I select my particular favorites, but I also put a lot of thought into running order, amount of time between selections, and so forth; in other words, creating a smaller version of my Monk program, and with a different overall trajectory. I performed this smaller version for a High Definition live concert webcast from Las Vegas as an adjunct to the studio recording (which also took place at Doc Rando Hall at the University of Nevada in Las Vegas), albeit with a few additions and re-orderings.
PS: I guess this has created an opportunity to create different sized concert programs.
JD: Yes, so now when I perform my solo Monk program, I have several options: either all the songs, or half of them but often in longer renditions… it still adds up to 90 minutes of music onstage. Or in a recital, I might include a twenty minute Monk group alongside contemporary classical selections.
Although my interpretations speak for themselves, if you check out my Fearless Monk CD, my booklet essay describes them in detail. Some pieces are specific stylizations: for example, I treat Monk's "Reflections" in the manner of a loping swing ballad in the manner of pianist Ellis Larkins, while "Brilliant Corners" is all brooding left hand tremolos and the melody slowly sung out in the manner of one of the darker Shostakovich Preludes. On the other hand, "Criss-Cross" imitates no one, it's pure Jed Distler abstraction! "Let's Cool One" is transformed into a silly children's television theme that quickly materializes into some frighteningly intense counterpoint. I impart very different characters to three blues selections: "Misterioso" is all polyrhythmic counterpoint, "Blue Monk" maintains a basic shuffle rhythm against lots of quirky syncopations, while "Straight, No Chaser" is just me letting loose, starting with a single improvised line to which another eventually is added, and the textures slowly fill out and build. In certain ways I've used Monk to create my own autobiography at the piano, reflecting my creative life as well as the music that shaped me growing up. Except I'm still growing up at 63!
PS: You are very creative person and we will have a chance to hear more about you as a radio person and critic here on Piano Street in the near future. Which projects are you working on now?
JD: As a pianist, I'm embarking on a cycle where I perform each of Mahler's symphonies and major works in piano four-hand transcriptions, each symphony with a different collaborator. This should take me around ten years to accomplish, God-willing. I just had a first reading of a new chamber opera called Tools, and my librettist Luigi Ballerini and I are now making revisions and looking for presenters. The big piano composing project is a series of 1,827 Bagatelles of various lengths, with each bagatelle dedicated to a different pianist, composer/pianist, or close colleague. I've completed around 400 so far, but the project will be presented complete in 2027, to mark the 200th anniversary of Beethoven's death, hence the 1,827 amount, corresponding to 1827, the year of Beethoven's death. The pieces can be played separately or together, in any combination, small or large. I consider the Bagatelle project my gift to our piano community, as a way to connect everyone. As I get older I seem to be befriending more and more pianists, composer/pianists, piano mavens, piano connoisseurs, piano concert presenters, piano label producers and piano manufacturers, and I want everyone I meet to get to know and love each other!
---
Resources
Listen to the album at bandcamp.com:
Fearless Monk: 29 Songs by Thelonious Monk
Jed Distler's piano piece "Birthday Bagatelle" from 250 Piano Pieces for Beethoven: