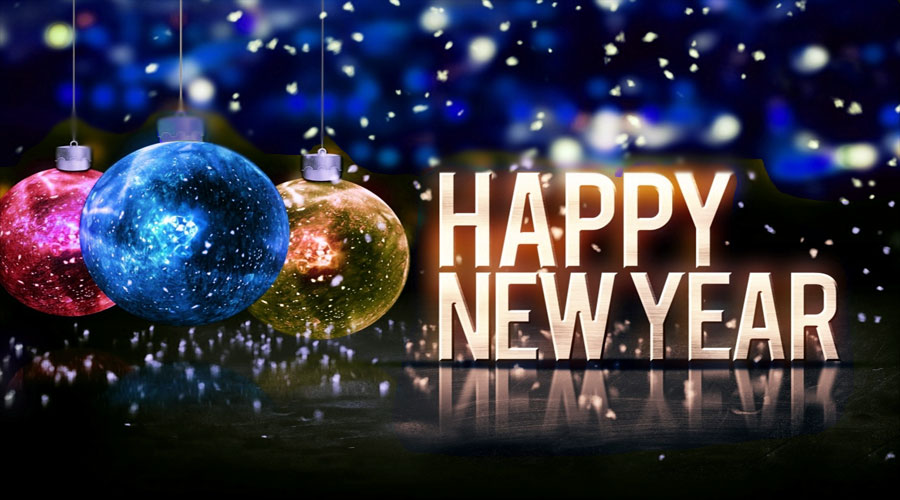 We wish you a Happy New Year with a list of highly recommended reading from Piano Street. These are the 12 most read, discussed or shared articles of 2018.
/The Piano Street Team
P.S. Please post your comments below about which article you find the most interesting and let us all know if you have any specific plans or goals for your piano playing for next year!
---
The First World War showed no mercy to artists and many died or returned injured. The Austrian pianist Paul Wittgenstein lost his right arm on the battlefield and Maurice Ravel composed the "Piano Concerto for the Left Hand" for him. The piece was performed by Yuja Wang in a recent concert in Versailles, 100 years after the "Treaty of Versailles", in which the Vienna Philharmonic Orchestra commemorated the 100th anniversary of the end of the Great War.
Read more >>
---
"The Yellow Label", Deutsche Grammophon celebrates its 120th anniversary this year with events all around the globe. Today, November 6, pianist Lang Lang performs Mozart's C Minor Concerto in a live streamed gala concert in the Berlin Philharmonie.
Read more >>
---
Hubert Rutkowski's new CD is a portrait not only of Chopin, but of the composer's favourite instrument: Rutkowski plays a Pleyel piano from 1847. In his search for a genuine Chopin/Pleyel sound he has also turned to historical recordings of Raul Koczalski and Moritz Rosenthal, students of Karol Mikuli, who was in turn a student of Chopin himself.
Read more >>
---
Since the first edition of Boris Berman's Notes from the Pianist's Bench was published in 2000, it has been read by countless pianists, piano teachers, and piano students throughout the world. The book has been translated into several languages and adopted as a required text in universities and conservatories. Just recently, it was published in a second edition, available in both print and electronic formats. Piano Street's David WĂ€rn met Mr. Berman at the Cremona Musica Piano Experience, to talk about the contents of the book, and about the changes and updates of the new edition.
Read more >>
---
Piano Street's David WĂ€rn was present in Cremona and interviews will follow on pianostreet.com with, among others, Boris Berman — about the new multimedia edition of his Notes from the Pianist's Bench — and Jura Margulis, about his collaboration with Steingraeber & Söhne, reinventing the sordino pedal and incorporating it into a modern grand piano.
Read more >>
---
In the new edition of the Leeds International Piano Competition we have now enjoyed the diversity of the ten Semi-Finalists. Just in "the middle of the battle" Piano Street's Patrick Jovell had the chance to ask the competition's Co-Artistic Director, Adam Gatehouse a few questions.
Read more >>
---
Zlata Chochieva is a unique pianist of the highest calibre. From Salzburg, where she lives and teaches at the Mozarteum, she enchants music-lovers all over the world with her exceptional artistry, combining natural musical expression with outstanding and self-evident technical ability.
Read more >>
---
Poised with a contemporary air and pure timeless beauty, the creations of piano bench designer and maker Mario Koch were conspicuously present at the Frankfurt Musikmesse 2018. Under the trademark MAKONI visitors were given a chance to indulge in a different world of the piano's best friend and companion; the piano bench.
Read more >>
---
As a collaborating partner, Piano Street is proud to present the first issue of "The World of Piano Competitions", a new magazine initiated by PIANIST Magazine (Netherlands and Germany) and its Editor-in-Chief Eric Schoones. Here we get a rich insight into the world of international piano competitions through the eyes of its producers and participants.
Contributing Editors: Gustav Alink (Alink-Argerich Foundation), Stuart Isacoff, Patrick Jovell (Piano Street), Mario-Felix Vogt, KaJeng Wong. Piano Street is happy to share this first issue with our readers free of charge!
Read more >>
---
The annual international music festival celebrating the legacy of Ignacy Jan Paderewski (1860-1941) opened in Warsaw in late October and is now running for almost a month. This year the event also marks the centennial of national independence, which Poland regained after World War I. Piano Street's Patrick Jovell visited the festival in Warsaw and the Paderewski Birthday Celebration Concert.
Read more >>
---
The great French composer Achille-Claude Debussy died 100 years ago, on March 25 in Paris. Debussy is considered one of the fathers of modern music and the most influential of all French composers. From Debussy's Suite bergamasque, Clair de lune has emerged as the most beloved and appreciated piece of the suite appreciated by pianists on all levels. From the beautiful interiors of Palazzo Chigi in Ariccia, Rome we hear Italian pianist Alessandra Ammara play the piece.
Read more >>
---
Destination: Rachmaninov – Departure, the first installment of a two-part journey, explores Rachmaninov's Second and Fourth Piano Concertos. In his seventh title as an exclusive Deutsche Grammophon artist, Daniil Trifonov reunites with the Philadelphia Orchestra under the leadership of music director Yannick NĂ©zet-SĂ©guin.
Read more >>
/nilsjohan