34 Works by Beethoven Added to Piano Street
We've spent the months leading up to Beethoven's birthday preparing a number of his scores that have been missing from our sheet music library. As part of this week's celebrations, we're happy to announce that our Beethoven section – comprising 130 works – is now complete.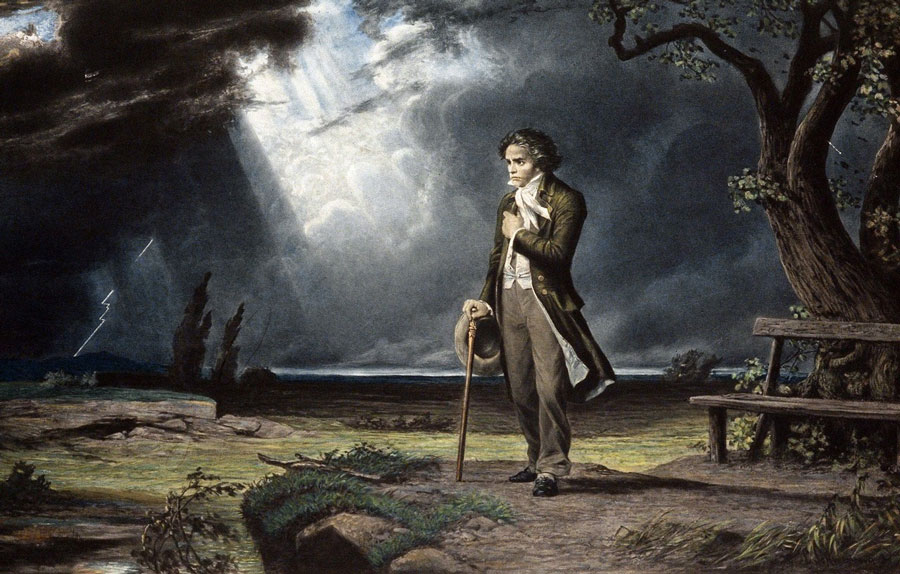 Many of the new pieces are very accessible to the intermediate piano student. Most of them are lesser known works, which for various reasons were not published during the composer's lifetime. A majority are listed as WoO (Werk ohne Opuszahl, or Work Without Opus number). There are several Bagatelles that didn't find their way into one of the published collections; minuets, ländler and other dances originally composed for orchestra and later arranged for piano by Beethoven; sonata movements, rondos…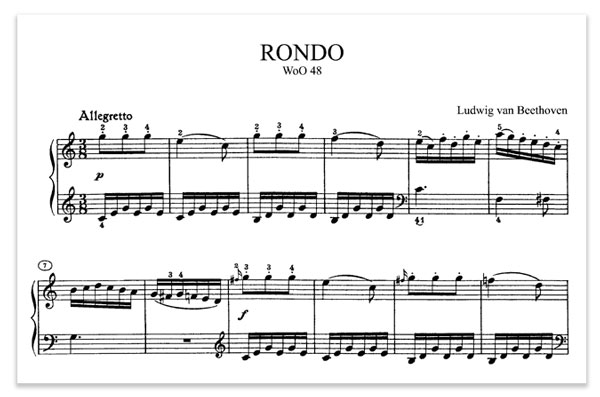 Included is also a short Sonata for four hands, as well as two rarely played variation works for the same setting. Finally, we're pleased to add two great pieces from the standard repertoire, for the advanced or professional pianist: the Triple Concerto for violin, cello, and piano, op 56, and the Choral Fantasy, op 80, for piano, chorus, and orchestra.
Listen, download and print:
Beethoven – complete piano music