New Bach Project Takes Off from the Street: Recording the 48
Each of the two volumes of Bach's Well-tempered Clavier contains one prelude and one fugue in every major and minor key. Often called "the 48", or the "Old Testament" of piano music (the new being Beethoven's sonatas) it is perhaps the most important keyboard work of all time.
The preludes are very varied in style and often deal with a specific technical feature, while the fugues are remarkable for their wide range of contrapuntal techniques and modes of expression.

Interpreting these masterpieces is a great challenge and inspiration for every pianist and the sets of complete recordings available are numerous, displaying a wide range of interpretational approaches. Even more numerous are the unrecorded performances throughout history; it is indeed slightly annoying that, no matter how fast and far modern technology evolves, we will probably never be able to listen to performances by our 18th and 19th century masters. But we have at least some very detailed 19th century editions left, for example one by Beethoven's student Carl Czerny (of which WTC book 1 is available from Piano Street's online sheet music library) which is considered to give hints on how Beethoven played these pieces.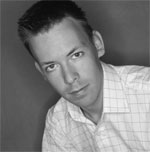 Returning to February 2010, pianist Martin Sturfält is starting an ambitious project in which he plans to record all 48 Preludes and Fugues for Piano Street.
"In recording DWK I seek to fuse the prevailing neo-classical approach to playing Bach on the modern piano with the vitality of the period instrument movement. This enables me to make stylistically informed choices while keeping an undogmatic view on these masterpieces of the keyboard repertoire", says Sturfält.
His new recording of seven of the Preludes & Fugues from Book 1 as well as two from Book 2 is now available from Piano Street for listening and downloading.
Listen and follow the project on this page:
"Recording the 48" – Preludes and Fugues by Bach
As a free sample we are happy to share with you the recording and Urtext score of the Prelude and Fugue no 7 in E-flat major from Book 2:

(click play button twice to start)

Please join us in welcoming pianist Martin Sturfält as the newest member of the Piano Street Team and enjoy these 18 new tracks!