Capturing The Christmas Spirit at the Piano!
Every December the world is overflooded with Christmas music in a multitude of forms. Traditional carols sung in churches, a steady flow of genres in the loudspeakers in department stores and a variety of instrumental arrangements of the well known repertoire is performed at concert halls everywhere. But what can pianists play besides traditional arrangements offered by every major music publisher?
Piano Street has gratefully received lovely contributions by noteworthy pianist/composers who have managed to take our beloved tunes a bit further in their own unique way by offering fine arrangements for pianists to practice and enjoy during the holidays.
If you play through any of the pieces/arrangements, let us know what you think by posting a comment below!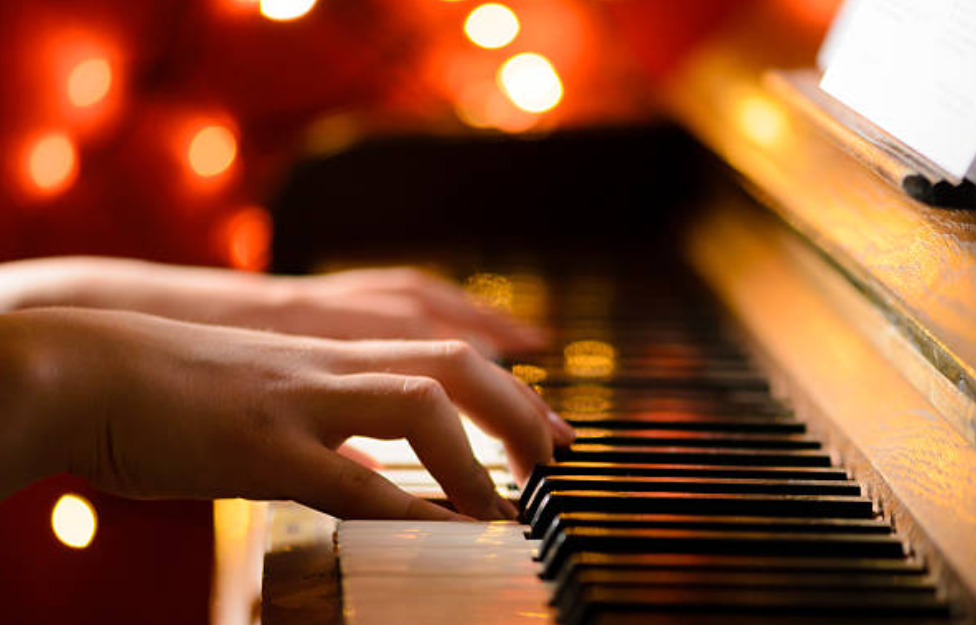 All scores in this article are free to download, but you need to log in to your Piano Street account (free or paid). Not yet a member? Sign-up here >>
Nikki Iles: The Christmas Song & Let it Snow!
British jazz composer, pianist, band leader and educator Nikki Iles has produced two books of Christmas music arrangements. Here we meet delicately crafted and harmonically intruiging pieces leaning on an authentic jazz piano tradition. A perfect collection for pianists looking for gestures and harmonies of that specific instrumental sound. Thank you Nikki!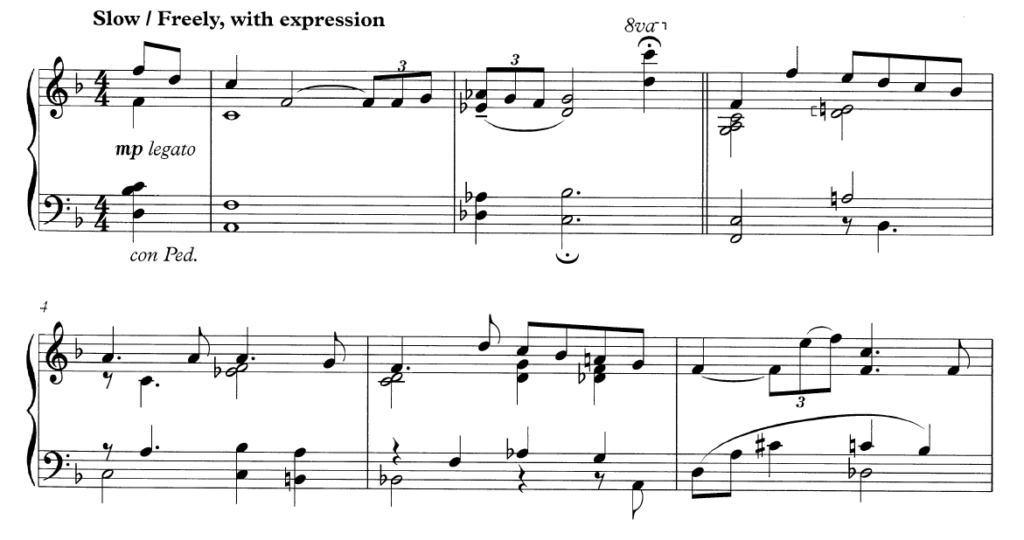 The Christmas Song – Download free PDF >>
Let it Snow – Download free PDF >>
From "Jazz on a Winter's Night" – book 1 & 2
Book 1: Read more & buy at amazon.com >>
Book 2: Read more & buy at amazon.com >>
---
Christopher Norton: Hark!
Mr. Christopher Norton, often referred to as Mr. "Micro Jazz", is an internationally well known pianist personality, mainly working in modern genres and has produced a huge amount of original pedagogic material used by ABRSM for instance. Norton is a Master of genres and this jazzy piece is inspired by "Hark The Herald Angels Sing" and skillfully re-arranged. The difficulty in this extrovert piece are the irregular meters, plus the abruptly changing moods from phrase to phrase. Thank you Christopher!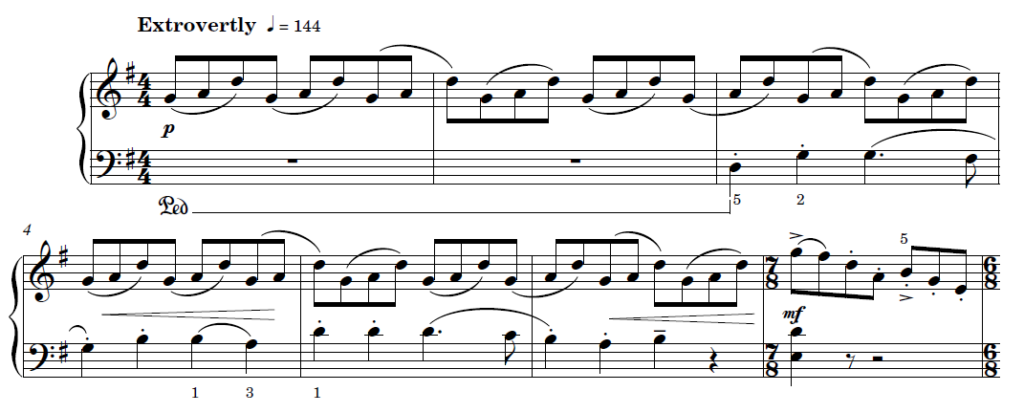 From "Microjazz Christmas Collection"
Read more & buy at sheetmusicplus.com>>
---
Alison Mathews: Gabriel's Message
Musica Ferrum Editions in London has published the book "Capturing the Spirit of Christmas" with arrangements by the British classically trained pianists Alison Mathews and Barbara Arens who compose works for pianists at beginner, intermediate and advanced levels. The collection contains 12 traditional Carols from around the world, arranged in a lyrical and contemporary style, for the intermediate pianist. Enjoy the piece "Gabriel's Message". Thank you Alison!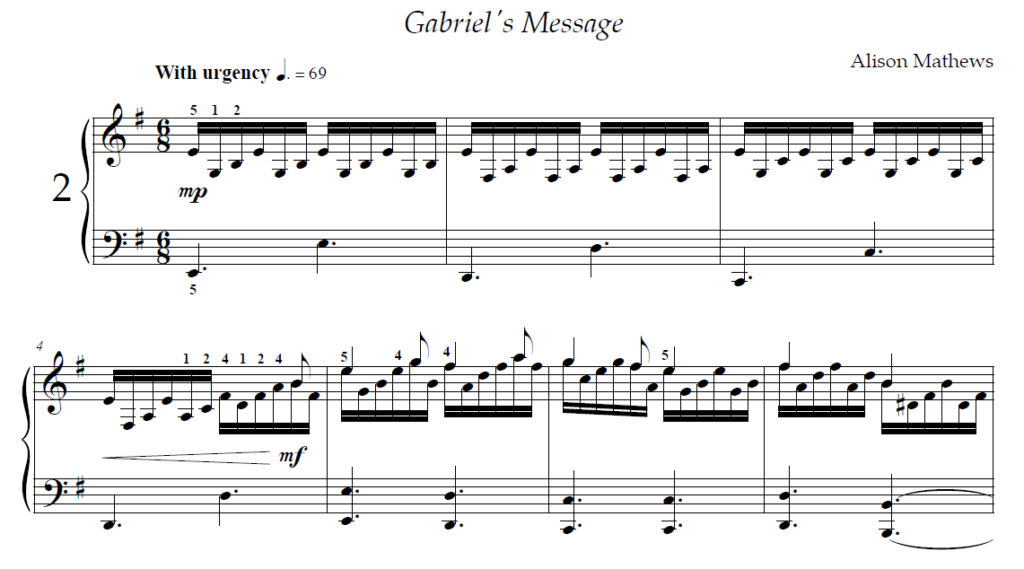 From "Capturing the spirit of Christmas"
Read more & buy at musica-ferrum.com >>
---
Liszt: Weihnachtsbaum (Christmas Tree – 12 pieces)
The "Christmas Tree" belongs to Liszt's late period, and was dedicated to his granddaughter Blandina von Bülow. It's a highly diversified work, where moments of rather sugary sentimentality (The Shepherds at the Manger) stand side by side with martial pomp (March of the Three Holy Kings) and visionary passages with Ravel-like harmonies (Evening Bells).
The first four pieces in Weihnachtsbaum (Christmas Tree) present traditional Christmas carols in easy settings, which can also be performed on the organ. Nos. 5-8 are more demanding; they seem to depict a child's impressions of Christmas (Liszt did dedicate the set to his first grandchild Daniela von Bülow – however, she was 21 at the time of publication.) The last group of four pieces consists of two quiet, nostalgic works, and two more ebullient national character pieces, all without any obvious Christmas connection. Liszt made both solo and four-hand versions of the complete cycle. Thank you Franz!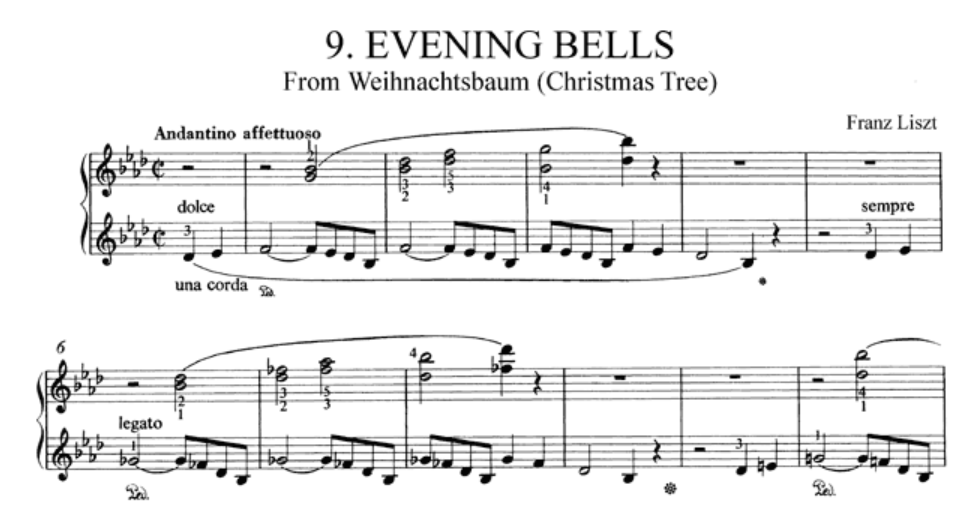 ---
Franck: Christmas Carol from Anjou
This beautiful Christmas carol was written by Cesar Franck. Spice up your holiday concert with a seldom-heard melody! Piano Street's collection of 14 of the most characteristic harmonium pieces from "L'Organiste" is based on the selection by W. Mohr for Edition Peters' well known publication of short keyboard pieces by Franck. They are beautiful and delicate little works. Despite their small format, most of them are more tricky than they sound like and can effectively be used for teaching purposes due to their great challenges in legato technique. Thank you Cesar!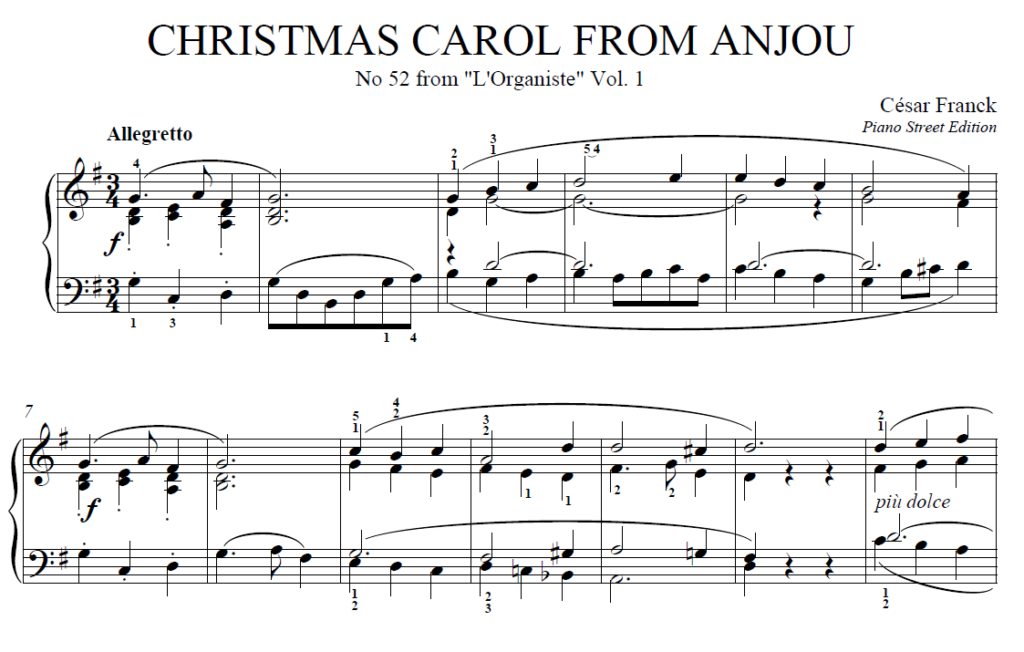 Download free PDF >>
---
If you play through any of the pieces/arrangements, let us know what you think by posting a comment below!