A new issue of the magazine International Piano is out!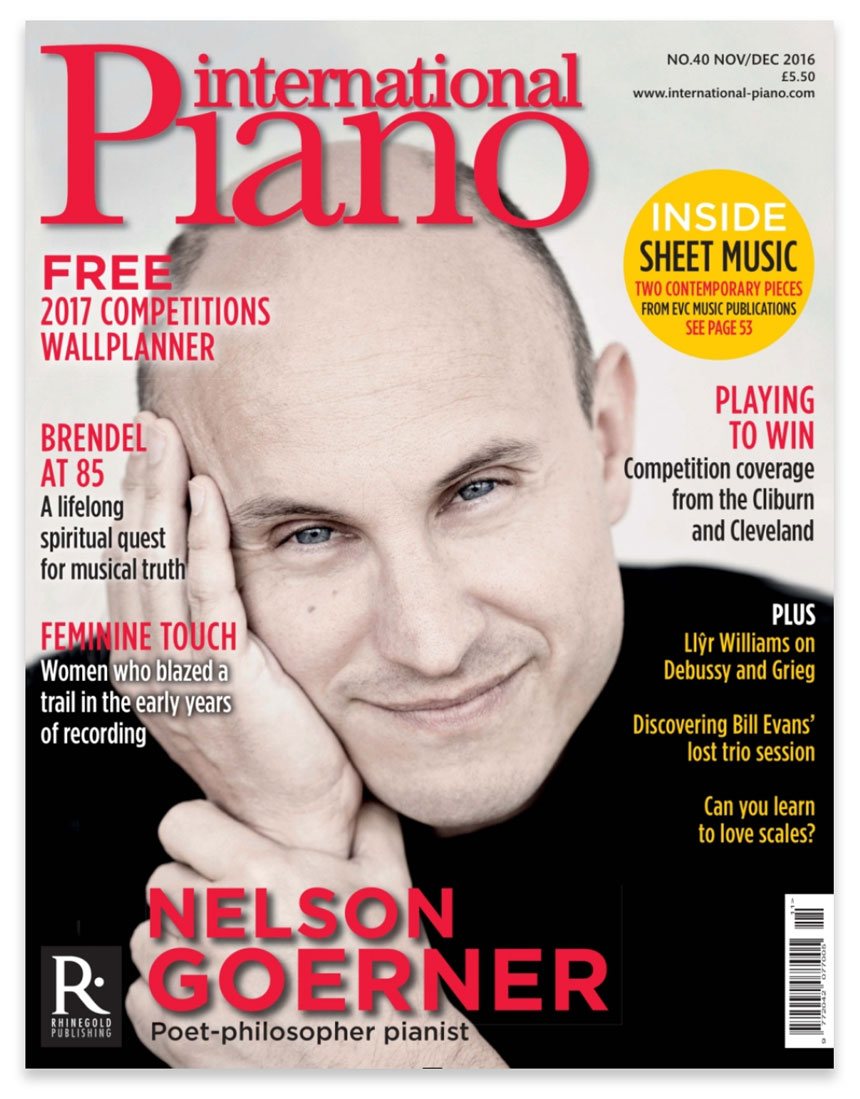 Nelson Goerner, described as 'the poet-philosopher of the piano', brings depth and delight to his take on Beethoven's mighty Hammerklavier Sonata; we celebrate Alfred Brendel's 85th birthday year with an assessment of his vast discography; IP's pick of international competitions in 2017; and women pianists who blazed a trail in the early years of recording. Plus, competition coverage from Cliburn and Cleveland; Louis Schwizgebel prepares for his International Piano Series debut in London; Llŷr Williams on his latest concert series devised around music and pictures; a newly discovered Bill Evans album reveals the jazz master at the height of his powers; the pros and cons of competitions; learning to love scales; Charles Owen introduces his new Bach album; Christmas gift ideas for pianophiles; and free sheet music of two contemporary pieces from EVC Publications.
Piano Street Gold members have instant online access to the digital version of the magazine.
/nilsjohan