Take your seat: New Year's Eve Celebration in the Berlin Philharmonie – LIVE STREAM

Free tickets for Piano Street's members
Thanks to a continuous collaboration with the Berliner Philharmoniker Digital Concert Hall, all Piano Street members enjoy free access for 7 days to the Digital Concert Hall. Log in to your Piano Street account to get your free voucher code (value $10) which gives you instant access to the Digital Concert Hall. Take the opportunity to hear a live concert with pianist Daniil Trifonov, Sir Simon Rattle and Berliner Philharmoniker on Saturday December 31 2016 and to access all concerts in the archive for seven days!
New Year's Eve: LIVE STREAM from Berlin
Saturday, December 31, 2016
5 P.M. Berlin time (London: 4 P.M. / New York: 11 A.M.)
Before the champagne corks pop to celebrate the turn of the year 2016/2017, you can experience first-class virtuosic piano playing when Daniil Trifonov steps up to the podium at the New Year's Eve concert of the Berliner Philharmoniker.
Dmitri Kabalevsky:
 Overture to Colas Breugnon op. 90
Sergei Rachmaninoff: Piano Concerto No. 3 in D minor op. 30
William Walton: 
Orchestral Pieces from Façade
Antonín Dvořák
: Slavonic Dances (Selection) op. 72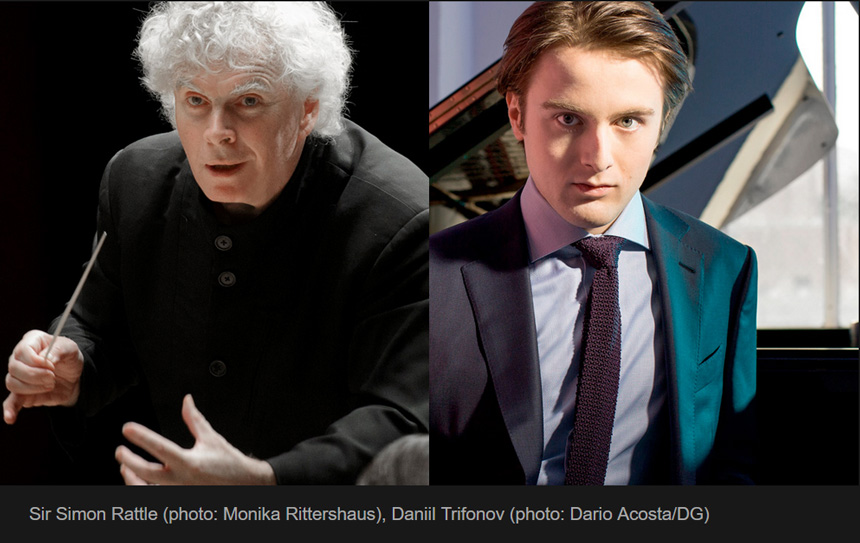 Log in to your Piano Street account to get your 7-days ticket! >> OFFER EXPIRED
Russian pianist Daniil Trifonov received acclaim when he won First Prize at both the Tchaikovsky and Rubinstein Competitions in 2011 at the age of 20. Trifonov has since then been in demand as a concert soloist and for solo recitals throughout the world. He has performed with many leading orchestras and conductors at prestigious concert halls and festivals.
The 2016–17 season brings the release of Transcendental, a double album that represents Mr. Trifonov's third title as an exclusive Deutsche Grammophon artist, and is the first time that Liszt's complete concert études have been recorded for the label. Winner of Gramophone's 2016 Artist of the Year award, his upcoming performances include Tchaikovsky's First Piano Concerto with Riccardo Muti in the Chicago Symphony Orchestra's 125th anniversary gala finale. Having scored his second Grammy Award nomination with Rachmaninoff Variations, he now performs Rachmaninoff in his Berlin Philharmonic debut led by Sir Simon Rattle at the orchestra's New Year's Eve concerts, scheduled to air live in cinemas throughout Europe. Mr. Trifonov also performs Rachmaninoff in his debuts with the Melbourne and Sydney Symphony Orchestras, returns to the Los Angeles Philharmonic with Gustavo Dudamel and the Royal Liverpool Philharmonic, and appears in the Munich Philharmonic's Rachmaninoff Cycle tour with longtime collaborator Valery Gergiev.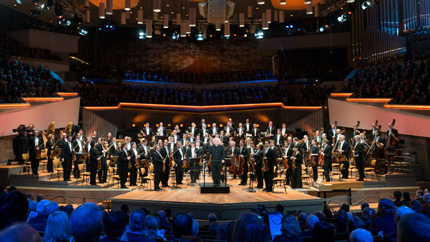 Sir Simon Rattle was born in Liverpool and studied at the Royal Academy of Music. For some years Principal Guest Conductor of the Rotterdam and Los Angeles Philharmonic Orchestras, in 1980 he became Principal Conductor and Artistic Adviser of the City of Birmingham Symphony Orchestra, stepping up to Music Director from September 1990 until August 1998. He is also Founding Patron of the Birmingham Contemporary Music Group and since the early 1990s, has been a Principal Artist of the Orchestra of the Age of Enlightenment. As guest conductor, he appears regularly in the United States, London and Europe, with close links to a number of orchestras most notably with the Vienna Philharmonic and Philadelphia Orchestras. In September 2002 he became Chief Conductor and Artistic Director of the Berliner Philharmoniker where he leads regular tours in Europe, North America and the Far East and has recently conducted in Lucerne, Salzburg and London's BBC Proms. His most recent opera includes the Staatsoper Berlin, Wiener Staatsoper, the Metropolitan Opera and the Royal Opera House Covent Garden.
From 2017, Simon Rattle will take up the position of Music Director of the London Symphony Orchestra.
About the Digital Concert Hall
In 2008, the Berlin Philharmonic, in partnership with Deutsche Bank and Sony, started posting its live performances on the Internet via the Digital Concert Hall, or DCH. Seven high-definition cameras capture all the musical action within the Philharmonie. Highlighting the intriguing interpretations of principal conductor Sir Simon Rattle, the fantastic audio quality of the multimedia files is at once accurate and thrilling. The operators inside the video studio make the recordings available a few days after each performance. More than 1.5 million people have taken advantage of the streamed offerings over the last five years. With access to a combination of almost 400 recordings that include concerts, educational programming and interviews with conductors, soloists and orchestra members, site visitors can enjoy the entire gamut of Berlin Philharmonic musical experiences. The institution has been awarded with the LeadAward 2009 in the category 'WebTV', in gold, with the DMMA OnlineStar 2009, in bronze and numerous other awards.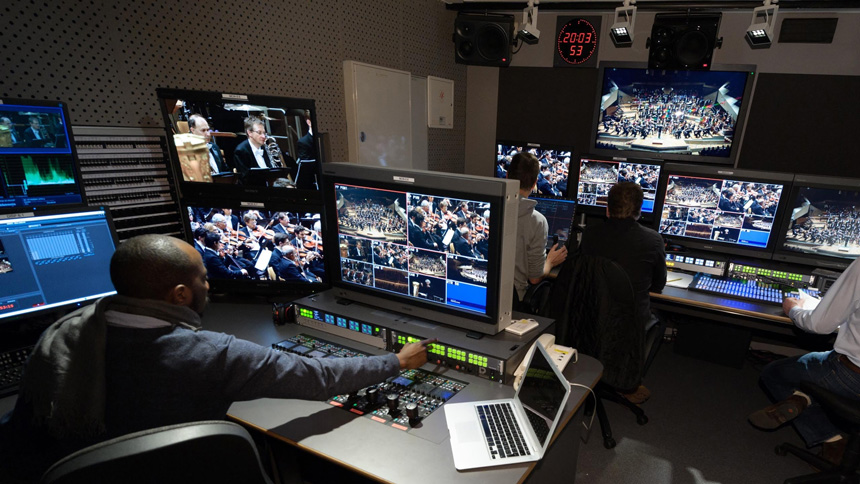 Each season, around 40 concerts are broadcasted live and they can also be viewed at a later date in the concert archive. The archive already contains hundreds of recordings with all the great artists of classical music. There are also fascinating documentaries and bonus films. The site also provides extensive program notes for each piece; conductors and soloists often speak about both the program in question and about their careers. Many world-renowned pianists count themselves among the interviewed, and keyboardists the world over can virtually pick their brains regarding a wide range of material. The website catalogs everything, and web surfers can use a powerful search tool to find artists, pieces and specific performances they want. Concerts and projects from the orchestra's education programme are also transmitted (free of charge) and made available in the video archive. This creates the potential to introduce famous works of music visually in the classroom.
A vast number of piano concertos with top performers are available in the DCH archive. Artists include: Argerich, Zimerman, Kissin, Wang, Pires, Vogt, Barenboim, Volodos, Uchida, Perahia, Schiff, Aimard, Grimaud, Matsuev, Bronfman, Andsnes, Ax, Pollini, Hamelin, Lang, Fellner, Berezovsky, Pressler, Cooper, Anderszewski, Thibaudet, Gerstein, Lugansky, Buchbinder and Katia and Marielle Labèque.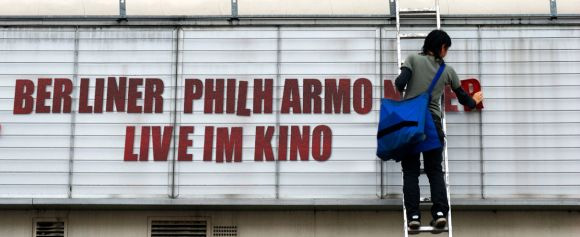 The 2016 classical music calendar will be brought to a close by what promises to be the highlight of the year, the Berliner Philharmoniker orchestra's New Year's Eve concert. Music lovers in the Berlin Philharmonie concert hall on 31 December will be joined by audiences at live screenings in more than 240 cinemas in 15 European countries, including no less than 114 cinemas in Germany.