Watch the Chopin Competition With Us!
With the 18th International Chopin Competition entering its Second Stage, Piano Street presents a new version of its popular tool (first presented during the 2010 Competition) for navigating the hundreds of great performances taking place during the event. Use our list of pieces and pianists to find and compare your personal favorites among this year's 160 contestants.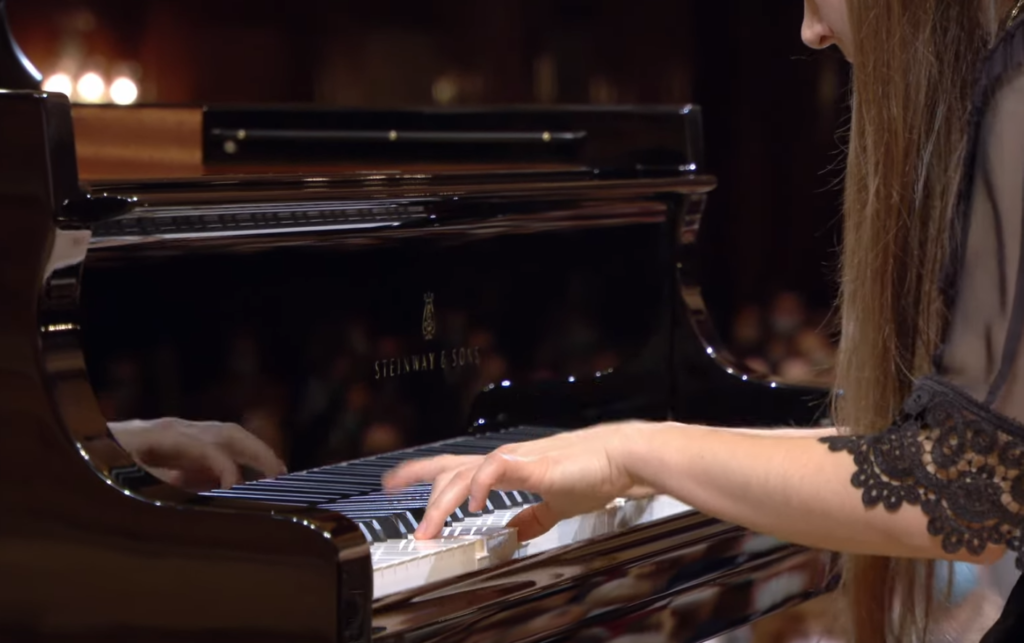 Thanks to the competition's streaming in professional 4K quality, the event truly has a global reach. The most watched 4-hour session of the First Stage has soon reached half a million views. Obviously, there are countless Chopin lovers in many corners of the world who would never miss the chance to listen to Chopin's music in this context, played by some of today's most talented young performers – with the added excitement of trying to discern who could be a worthy winner of this the most prestigious of competitions.
At Piano Street, we wanted to contribute something that could make it even more fun and interesting to navigate among the pieces performed in the competition. If you watched a few Stage I performances, you'll have noticed that some pieces are extremely popular among the contestants. Most popular of all were the Ballade in F minor, and the Etude Op. 25 No. 6 – each of them was played as many as 18 times!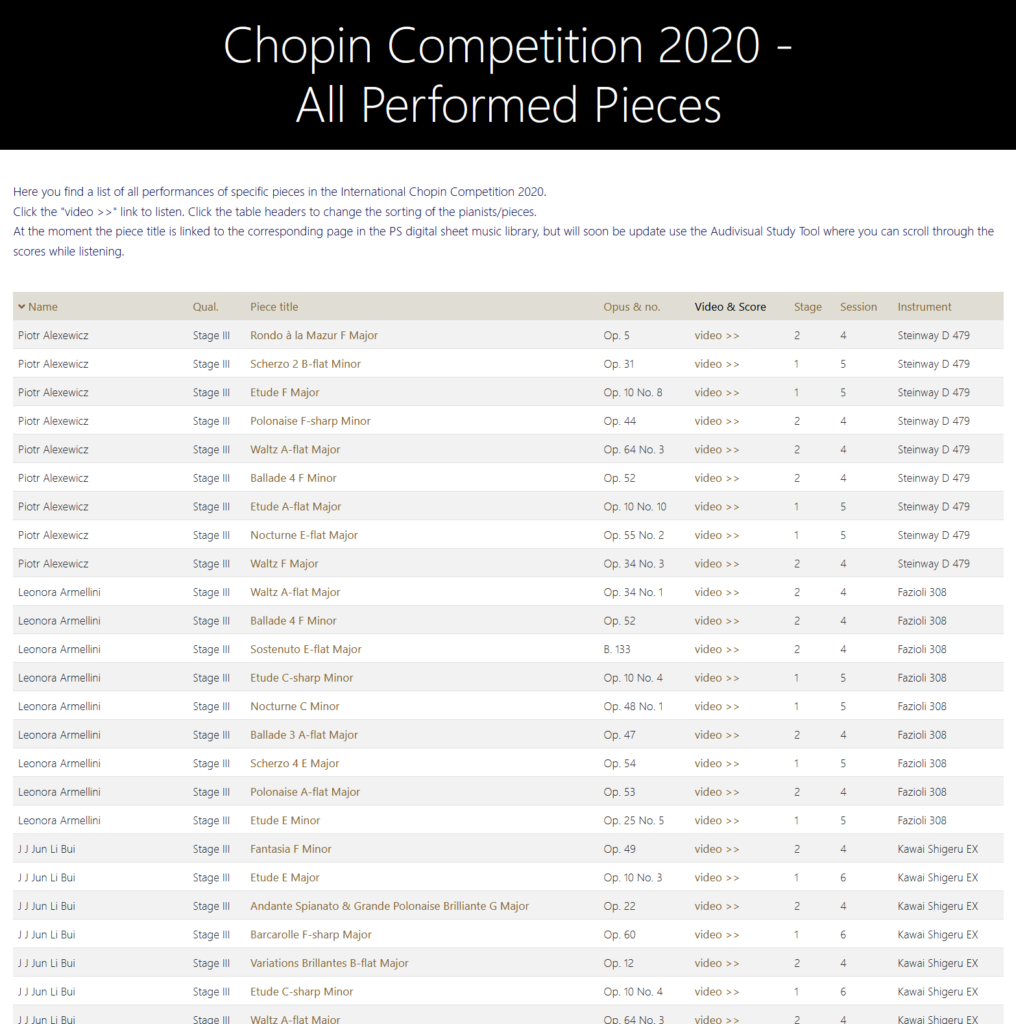 We created a page where we will continually publish a list of all performances, with links to the videos on the Chopin Institute's Youtube page, as well as links to Chopin's scores on Piano Street. The list can be sorted according to piece, opus number, performer, in what stage and even on what instrument it was performed (the contestants have six different concert grands to chose from). Using this tool, you can quickly find the pieces or pianists that interest you the most and just go on from there!
You find the Chopin Competition tool here >>