András Schiff Sharing Perspectives on Bartók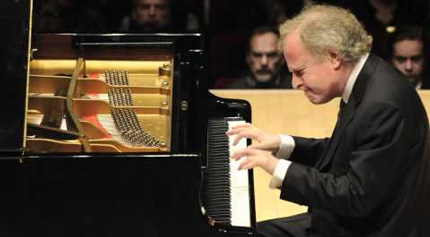 Now in its 14th season, Carnegie Hall's Perspectives series is an artistic initiative in which select musicians are invited to explore their own musical individuality and create their own personal concert series through collaborations with other musicians and ensembles.
When asked to be a 2011–2012 Perspectives artist, pianist András Schiff was adamant about one thing: He wanted to focus on Béla Bartók and the vibrant legacy the composer left on their native Hungary. And, as Schiff was quick to point out, Bartók was also a New Yorker, moving there in the midst of World War II and living for a time on 57th Street – only a few blocks away from Carnegie Hall.
András Schiff: A Personal Insight Into Bartók
Schiff reveals his longtime friendship with Iván Fischer, and discusses the importance of having Hungarian musicians perform the music of Bartók in this video.
Among the many highlights of Schiff's series were performances of Bartók's three piano concertos, a celebration of his musical heritage with Hungarian group Muzsikás, the premiere of a Carnegie Hall commission by Jörg Widmann, and performances with the Salzburg Marionette Theater. In February he also held a Professional Training Workshop, focusing on the music of both Bartók and Bach.