Reinhold Glière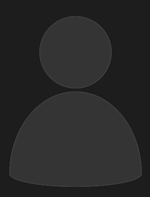 Reinhold Glière (Reyngold Moritsevich Glier), (1875-1956) has been called the father of Soviet ballet.
His most popular works in this genre are The Red Flower and The Bronze Horseman. An heir to the Russian romantic tradition, Glière's style is dominated by expressive melody.
He studied at the Moscow Conservatory, and from 1920 was professor of composition there. In his symphonic works he drew above all on the Russian epic tradition, that of Borodin and Glazunov.
His lively interest in the music of Slavonic peoples and in Eastern music led him to write a number of stage works based on the folk culture of the Transcaucasia and Central.
Glière also appeared frequently as a conductor and pianist. He wrote a fair amount of piano music and several duos, for example some easy and instructive pieces for violin and piano (Op. 45 & 54).
Glière Piano Sheet Music
for digital devices or to download & print
Total pieces by Glière: 1
ID:13