Enrique Granados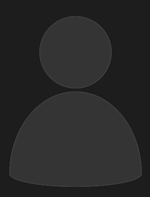 Enrique Granados (1867-1916) was one of the great pianists of the late nineteenth and early twentieth centuries. In his youth, he studied composition in Barcelona with Felipe Pedrell, the father of Spanish musical nationalism. Later he went to Paris but was unable to become a student at the Conservatoire. Instead, he started working under the well-known pianist and teacher Charles-Wilfrid de Bériot. Returning to Barcelona in 1889, Granados established himself successfully both as a pianist and as a composer. In 1901 he founded his own piano school, Academia Granados, which produced a number of distinguished pianists. Granados stayed very involved with the school for the rest of his life.

Granados's works can be divided into three main groups: first, the 'nationalist' works, based on Catalan and Spanish folk idioms; second, works in a more general, romantic style; and third, the works inspired by the art of Francisco de Goya. The suite Goyescas, Granados masterpiece (1911), is a set of six pieces based on paintings by Goya.
In 1914, he also wrote an opera on the same subject, but the outbreak of World War I stopped the European premiere. Instead, the opera was performed for the first time in New York City in 1916. While in America, Granados performed a piano recital for President Woodrow Wilson and recorded some player piano music rolls – which turned out to be his very last recordings. Returning home, Granados and his wife drowned when their ship was torpedoed by a German submarine.
Granados Piano Sheet Music
for digital devices or to download & print
Total pieces by Granados: 4
ID:86