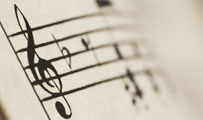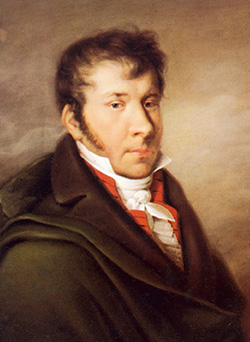 Hummel - Piano Music
The Austrian
Johann Nepomuk Hummel
(1778-1837) was a pupil of
Mozart
and played both violin and piano with remarkable technical prowess already at six years of age. At eleven, he undertook an extended tour throughout northern Europe with his father, arousing particular interest in England, where he met and had lessons with
Clementi
. Back in Vienna he studied with Albrechtsberger, Salieri and
Haydn
, giving lessons to support himself. For some years during his teens he turned away from performing, dedicating himself instead to composing piano and chamber music. His first major appointment came in 1804, when he accepted the post of Concertmaster to Prince Nikolaus Esterházy at Eisenstadt. Probably because of controversy, Hummel was dismissed in 1811 and returned to Vienna. He composed for the theatre until encouraged by his wife, he resumed his career as a pianist, which he did with considerable success, winning the favour of audiences in Germany and the rest of Europe. He accepted the post of court Kapellmeister post in Stuttgart in 1816 but moved to Weimar where the terms were more favourable, allowing him to keep making concert tours and to compose and arrange music for the piano. In Weimar Hummel also formed friendships with the poets Goethe and Schiller. In 1828, he published
A Complete Theoretical and Practical Course of Instruction on the Art of Playing the Piano Forte
(1828), which sold thousands of copies within days of its publication. Among Hummel's most prominent piano students were
Carl Czerny
and
Felix Mendelssohn
.
Liszt
would have liked to study with him, but his father refused to pay Hummel's high tuition fee, and the young Liszt ended up studying with Czerny, who was cheaper. Despite Hummel's public and financial success he remained a warm and simple person. His playing was praised for its clarity, neatness, evenness, superb tone and delicacy, products of his preference for the light-toned Viennese piano; he excelled at improvisation. Although he died famous, his music was quickly forgotten, and has only recently begun to attract renewed interest. 
Notable works
8 piano concertos, 6 piano sonatas
Over 50 other solo piano works
Chamber music, e.g. 8 piano trios and 7 accompanied sonatas.
12 operas, 5 masses and other sacred and secular vocal music
Piano Sheet music by Johann Nepomuk Hummel to Download
| | | |
| --- | --- | --- |
| Download & Print | View in Mobile Device | For instant access to the printable sheet music of pices by Hummel and thousands of other classical piano pieces, sign up for a Piano Street Gold Membership! |
Total pieces by Hummel: 1
| Title | AST | Key | Published | Type | Level |
| --- | --- | --- | --- | --- | --- |
| Rondo | | C Major | | Piece | 4 |