Kristian Bezuidenhout, Pablo Heras-Casado and the Freiburger Barockorchester have made an exciting period-instrument trilogy of Beethoven's Piano Concertos that looks likely to become a landmark recording. All five concertos were recorded during an intense ten-day session.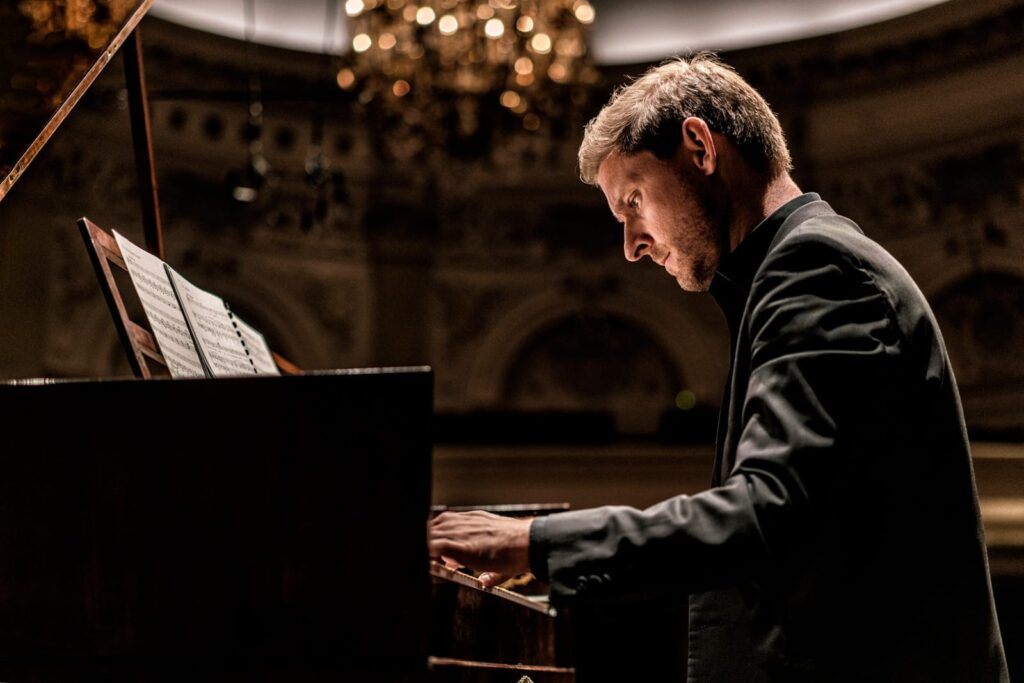 The idea was born during Bezuidenhout's tour with the Freiburg Orchestra in 2015, playing Beethoven's C minor concerto . At some point it was proposed that they record all five of these enigmatic pieces in one shot. Kristian explains:
"On the face of it, I was seriously attracted by the idea of spending so much time with Beethoven – after all, I had done a similar thing with the solo music of Mozart and have become convinced that true immersion in the language of a composer (particularly in the recording studio) is only really possible when one has no distractions. With the benefit of hindsight, however, the plan and the entire experience now seems utterly deranged, lunatic, nigh-impossible and physically exhausting at times to the point of despair. Yet, somehow, and with equal power, an experience of such magic, and deep spiritual enrichment."
Released and Upcoming Albums
The two albums released so far have attracted high praise from critics: Patrick Rucker of Gramophone wrote of the first instalment: "I doubt that Beethoven, at least recently, has sounded quite so original or so much fun." Concertos Nos. 1 & 3 are due in 2021.
– Piano Concertos Nos. 2 and 5
– Piano Concerto No. 4 / Coriolan Overture / Prometheus Overture
– Piano Concertos Nos. 1 & 3 (coming soon)
Selected albums available on Piano Street / Naxos (for Gold Members):
NEW! Click the album cover to listen to the complete album.
This feature is available for Gold members of pianostreet.com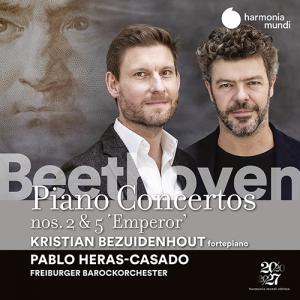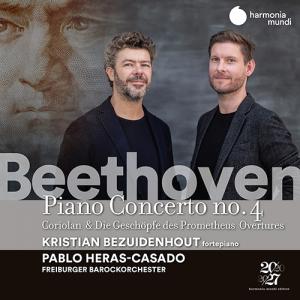 Concertos 1-3 – Live in Melbourne
Bezuidenhout has a long and fruitful relationship with Freiburg – as their Artistic Director since 2017, he often play-directs programmes with the orchestra, as in this performance of Concertos 1-3, Melbourne, March 2020.
Beethoven's 5 Piano Concertos – Digital Sheet Music:

About Kristian Bezuidenhout
Kristian Bezuidenhout first gained international recognition at the age of 21 after winning the first prize, and audience prize, in the Bruges Fortepiano Competition. His rich and award-winning discography on Harmonia Mundi includes the complete keyboard music of Mozart (Diapason d'Or de L'année, Preis der Deutschen Schallplattenkritik, & Caecilia Prize); Mozart Violin Sonatas with Petra Müllejans; Mendelssohn and Mozart Piano Concertos; and songs by Beethoven, Mozart, and Schumann with tenor Mark Padmore.
/david