Who's in Charge? – Masterclass in Conducting from the Piano
The list of renowned pianists who have also conducted is long; Barenboim, Schiff, Uchida, Pletnev, Kahane, Anda, Solti and Bernstein. Is conducting from the piano "real conducting", and what training do you need to be able to do it? The new project "Conducting from the Piano" by the Géza Anda Foundation in Zurich offers masterclasses and rehearsals with orchestra for pianists wanting to take on the double role of soloist and conductor.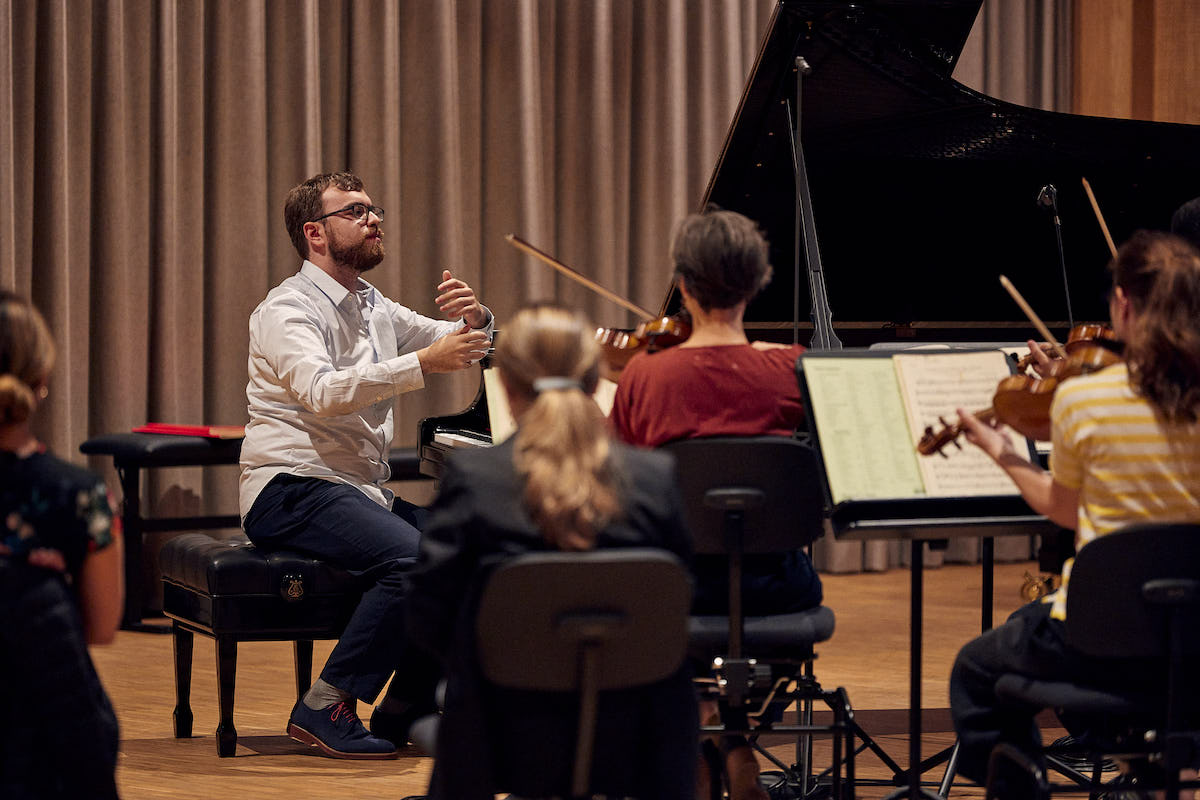 Under the guidance of master pianist and conductor Mikhail Pletnev, the pianists experienced a ten day course which included a masterclass followed by rehearsals with orchestra of a piano concerto chosen by the participants, and was available to a wide audience both live and via video stream. After the final concert on 8th September 2022 in Tonhalle Zurich, Kleiner Saal, audience could take part in a vote for the Audience Prize (by televoting).
The project was realized in collaboration with the Luzerner Sinfonieorchester. In a way it resembles the Paris Play-Direct-Academy in 2020 which was a joint initiative of the Orchestra de Chamber de Paris and Steinway and offered four young pianists to work intensely with an orchestra. This special course format is inspired by Geza Anda's artistry which included leading an orchestra from the piano, and goes in the historical Baroque era's tradition of the "Maestro al Cembalo".
All sessions were live streamed and are now available to watch here:
Participants:
Tianxu AN with Mozart: Piano Concerto No. 20 in D minor, K.466
Anton GERZENBERG with Mozart: Piano Concerto No. 9 in E-flat major, K.271, «Jenamy»
Dinara KLINTON with Mozart: Piano Concerto No. 17 in G major, K.453
Anna TSYBULEVA with Beethoven: Piano Concerto No. 2 in B-flat major, Op. 19
Recollections of the Paris Play-Direct-Academy 2020
Pianist Claire Huangci participated in the Paris Play-Direct-Academy two years ago, an event that was also in the form of a competition, which she won. You can read an article about Ms Huangci's participation in the magazine The World of Piano Competitions, issue 1 2020, on page 8. (Free to download from pianostreet.com). Now, two years later Piano Street asked Ms Huangci what she learned from the experience.
PS: What are your recollections of the Paris Play-Direct-Academy in 2020 and what did it bring you as a performer?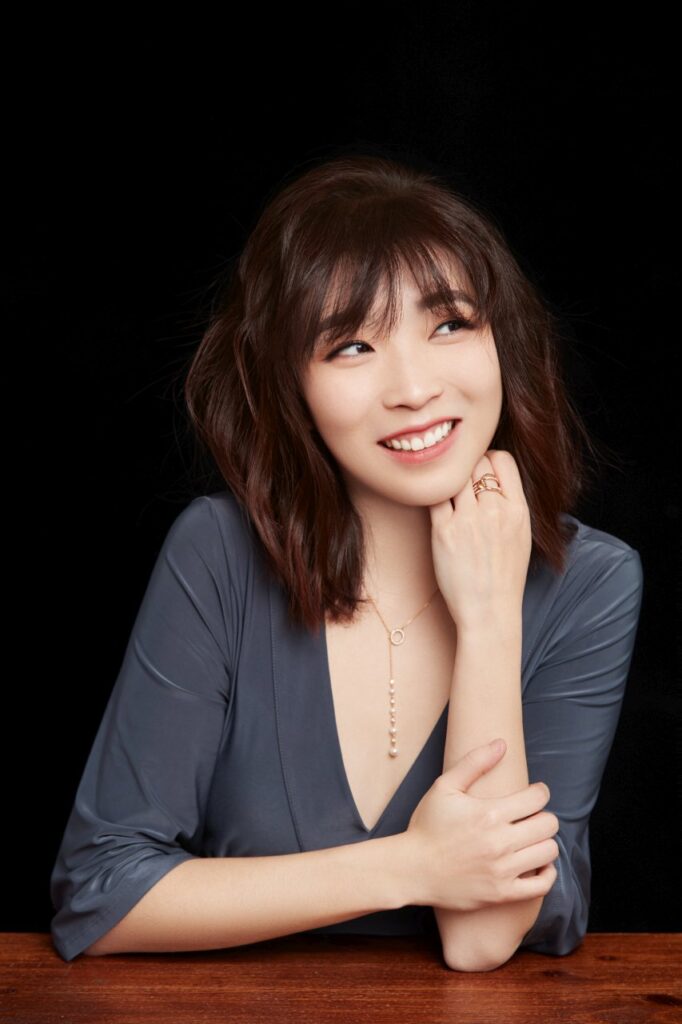 CH: The masterclass and concerts took place on September 19th where we studied under the tutelage of Lars Vogt and worked with his orchestra, the Orchestre Chambre de Paris. For me, it was an eye opening experience as one never understands the gravity of play-direct or conducting without actual practical experience. In that week with the orchestra, I learned more about phrasing, musical architecture, rhythmic pliancy than I could have imagined.
PS: You have played concerti with numerous conductors from early age and you know very well what will happen in terms of initiatives in a score. What happens when you suddenly have to be the body and movements the conductor normally provides?
CH: Well, this is the tricky thing, finding the right balance. What we learned through directing, is that very often, less is more. It's like playing a very large chamber music work; one must know all the parts, but in terms of actual impulses, sometimes eye contact is enough.
PS: In terms of chamber music feel, I guess the dimension of the orchestra plays a great part and thus maybe choice of concerti?
CH: Well, yes and no. In the past, I've played with a number of chamber orchestras without conductor already. Where the first violinist was the 'leader', and this often worked very well. When the orchestra is engaged as one unit and breathes together, it's no different than working with a single strong entity.
PS: You said in an interview (WoPC) that you always have to be slightly ahead of everything when playing with an orchestra. Now going from this state and flexing into the conductor's timing must be a real challenge?
CH: When directing an ensemble or orchestra, one must always know what is coming up ahead and give signals to demonstrate. However, one must also stay in the moment so as to keep the right pace and timing. This is what I mean with balance, and it's something I hope to work on and learn more about in the future!
PS: In the past and now we often find pianists functioning as chief conductors taking on piano concertos with an orchestra they know, so to speak. There is a clear advantage playing with musicians that you know well. Will we see Claire Huangci be playing and conducting concertos in the future?
CH: I certainly hope so!! I don't know of more intense musical experiences! In November, I will perform with the Nordic Chamber Orchestra, Mozart and Chopin concertos which I will play and direct. It's a highlight of my season!
Resources
The World of Piano Competitions, issue 1 2020
About the Conducting from the Piano Academy:
geza-anda.ch
About the Paris Play-Direct-Academy
orchestredechambredeparis.com
International Hans von Bülow Competition 2023, Meiningen, Germany
https://www.buelow-wettbewerb-meiningen.de/en/?Conducting-from-the-Piano