Pierre-Laurent Aimard again conquers the iconic keyboard repertoire by Johann Sebastian Bach after his hugely successful The Art of Fugue recording 2008. A recently released double CD includes the entire The Well-Tempered Clavier Book 1.
NEW! Click the album cover to listen to the complete album: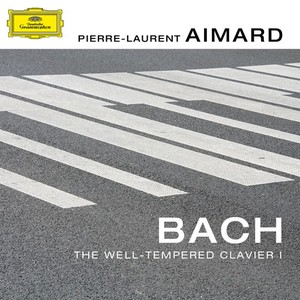 (This is a new feature available for Gold members of pianostreet.com)
As part of a multimedia project that had never before been attempted, visual artist Alan Warburton created a virtual animation that highlighted not only Bach's genius but also Warburton's own creativity. He joined with French pianist Pierre-Laurent Aimard and a veritable army of computer and music experts to create a stunning visual portrait of one of Bach's most iconic works. It took more than 10 weeks to bring the project to fruition because every frame of the video had to be perfectly synchronized with Aimard's playing and also make visual sense. There could be no weird reflections of light that wouldn't occur in nature, for example, and anything less than visual perfection wouldn't do justice to the music.
Piano sheet music to download and print:


Hear samples from all tracks on the album and read more:
http://www.deutschegrammophon.com/en/cat/4792784
How do you like Aimard's intrepretation of the Bach Preludes and Fugues? Please post a comment below!