Brendel's A-Z for the Pianist
Multi-talented pianist legend Alfred Brendel won't rest since retiring. His latest book A Pianist's A–Z is officially released today, September 5.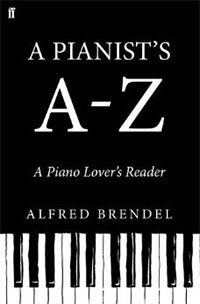 Born in 1931 in Wiesenberg, he now lives in London. Although he has bidden farewell to the concert stage after six decades of performing, he continues to give master-classes and readings. He is also the author of several books, including Alfred Brendel on Music (Robson Books), The Veil of Order and a volume of poetry – One Finger Too Many (Faber). Brendel is known for stressing the importance of pianists widening their repertoire, studying the instrumental and choral music of composers, not just their piano music, and maintains that a pianist who spreads the gospel of new music is worthy of the highest praise.
"This book distils what, at my advanced age, I feel able to say about music, musicians, and matters of my pianistic profession", Brendel says about his new release.
Read excerpts from the book: