Cremona Musica's 2021 Edition
The annual music exhibition Cremona Musica opened up again after its digital 2020 edition. A rich program utilizing the new worldwide digital reality to enhance the experience of the physical event. Clearly, the pandemic has not only led to thriving business for traditional instrument makers but also increased the music world's knowledge about technological solutions and its products. A "Remote in-sync concert", a recital presented partly live and on video, roundtables with remotely participating speakers and a Disclavier composers contest with the composer on screen in front of a live jury are examples of Cremona Musica's new creative measures.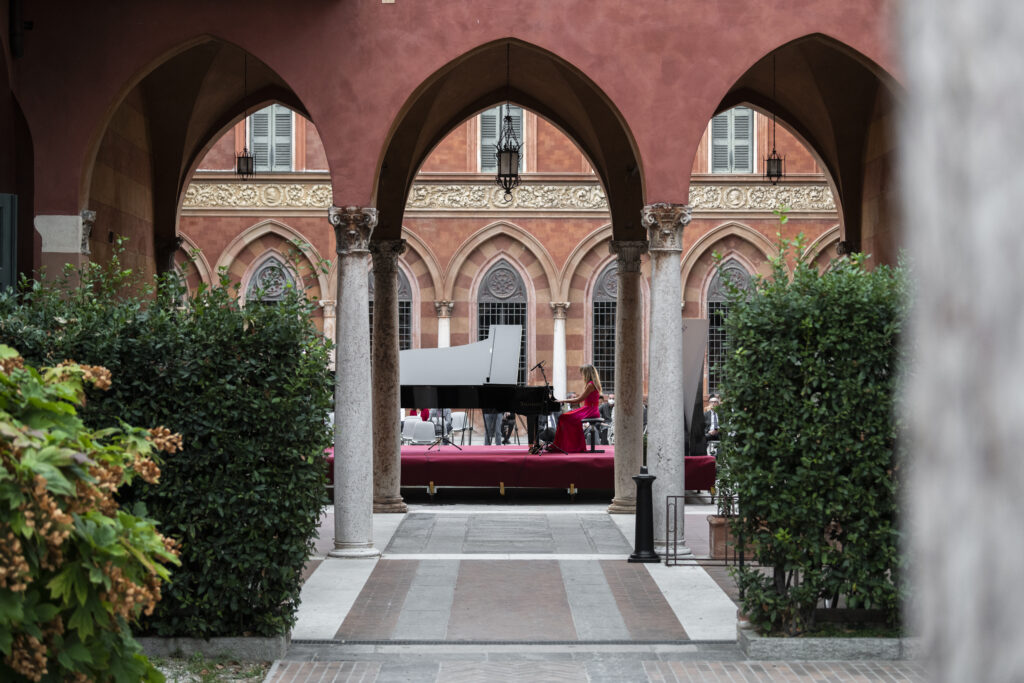 The 2021 edition of Cremona Musica set a firm base for the future and marked an important take-off momentum from the various realities of the worldwide Covid-19 period. Moving ahead from the forced 2020 but excellently produced and innovative 2020 digital version, people could now – under precautions and smooth handling – get together again physically enjoying a rich and varied program of concerts, lectures, manufacturers exhibits, round-table discussions, project presentations and prize ceremonies, along with lovely touristic venues in ever beautiful late summer Cremona. The increased worldwide interest in the piano as an instrument during Covid-19, resulted in a massive representation of piano manufacturers and brands, including concert series with outstanding Italian and international performers presented.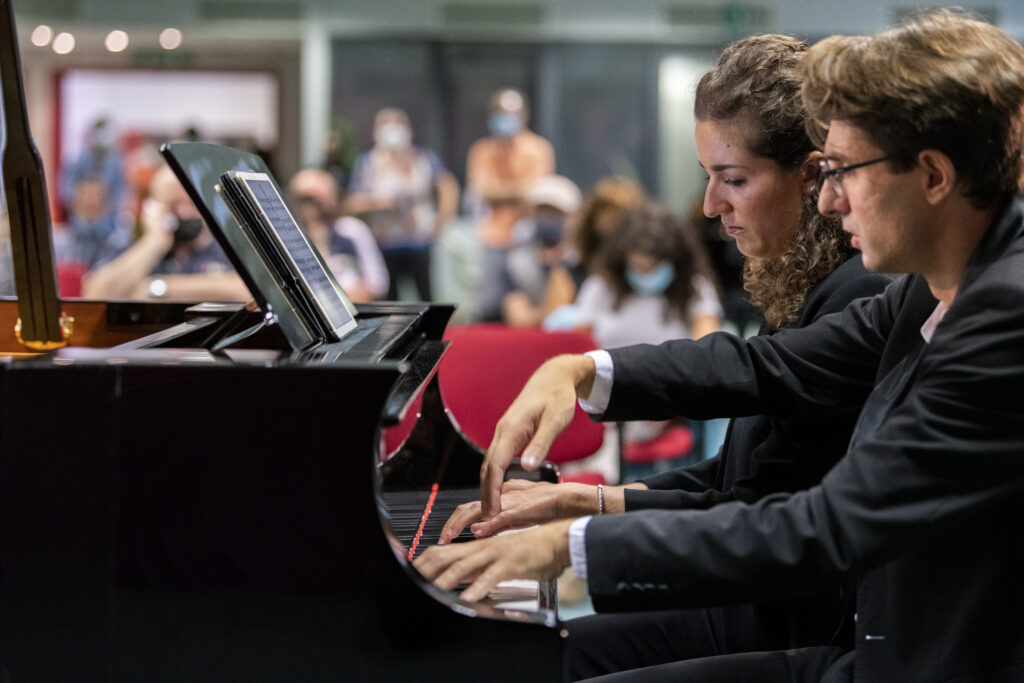 Piano Experience – with eyes on hybrid solutions
Cremona Musica's piano section Piano Experience was created and developed in response to instrument makers, distributors, buyers and musicians, as a meeting point to exchange ideas and thus develop new business and forums for discussion and development. It is now the only exhibition in Europe dedicated to pianos and keyboards. Visitors have a chance to try out a vast selection of high quality instruments, and in cooperation with the exhibitors a large number of musical performances are offered with Italian and international artists. The "new" digital reality was clearly represented with screen presentations, presenters' participation and a remotely synced performance. This year and on the occasion of the 18th International Piano Competition in Warsaw, pianists Aristo Sham, Alexander Gadjiev and Leonardo Pierdomenico performed parts of their competition repertoire at the Fazioli Piano Festival to the joy of the audiences.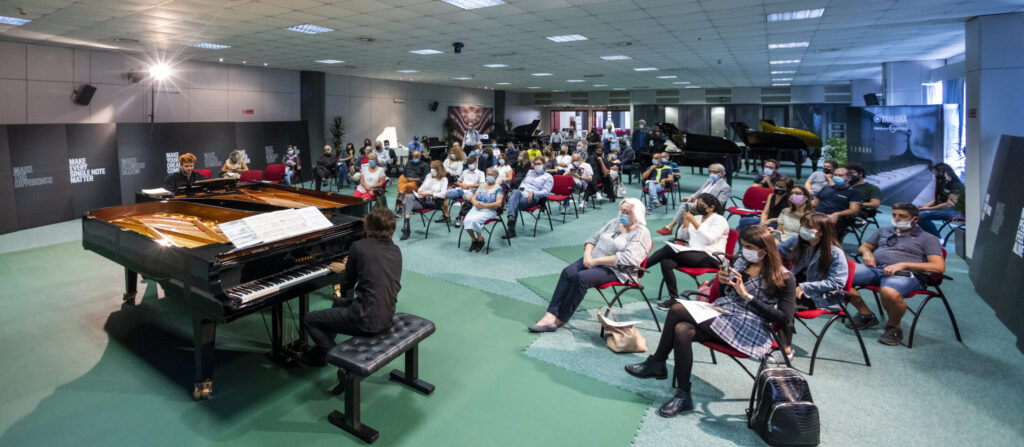 The Media Lounge of Cremona Musica: still alive and kicking
The International Media Lounge in which Piano Street is a member, hosts 31 Italian and foreign journalists, representing both specialized and general outlets. These journalists, writers, disseminators, covering Cremona Musica, guarantees an international media coverage for artists and exhibitors, and will also be protagonists of two round-tables, to talk about the present and future of music. The topics are of current common interest: "New formats and perceptive processes in classical concerts", "Live streaming and online music platforms: new perspectives and opportunities" and "Hybrid Music Teaching: new perspectives". All roundtables were streamed on Cremona Musica's FaceBook channel. Coverage of the whole event is also carried out by Rai – Radiotelevisione Italiana.
Stay tuned for more reports from Cremona. Interviews will follow with, among others; pianists Alexander Gadjiev and Aristo Sham, pianist Roberto Prosseda on his new Morricone CD release and "Remote in Sync Concert" and its Italian/Swedish software, Fazioli: 40 years anniversary and book release and the Disclavier Composer's Contest.