Gould's $100.000 Holy Grail
A rare item that belonged to Glenn Gould has sold at auction in New York on December 5th for $100,000 US. The score of Bach's Goldberg Variations contains the Canadian pianist's detailed markings used while making his iconic 1981 recording of the piece.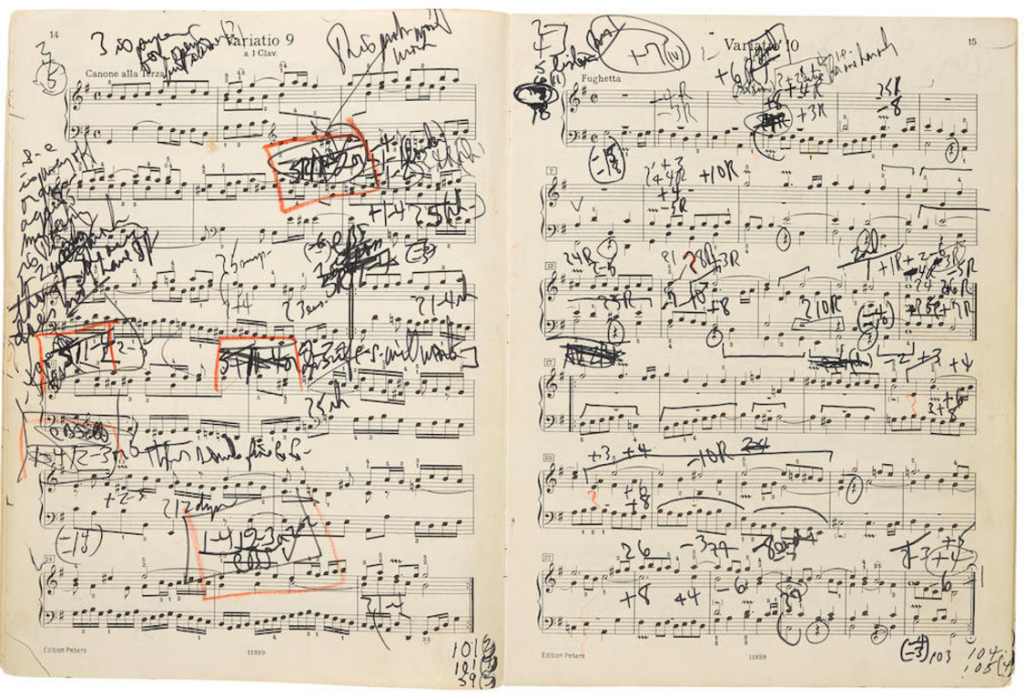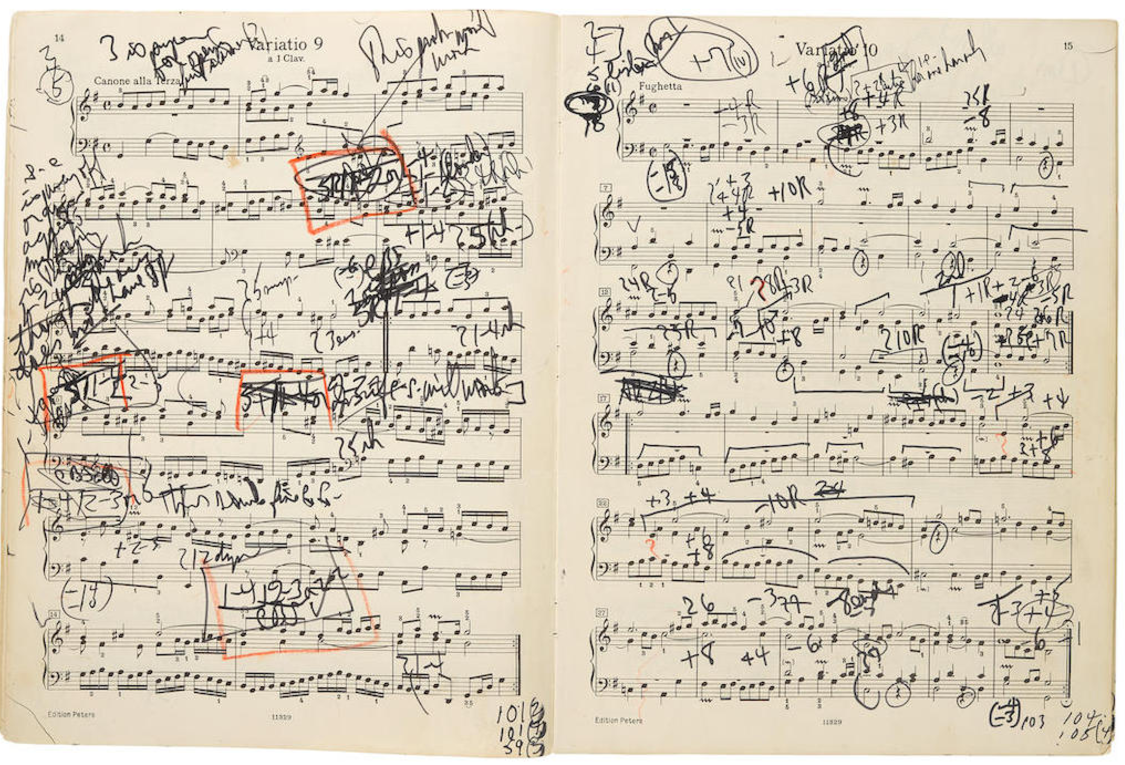 Gould's extensive autograph contains notes and annotations on a C.F. Peters printed score, and was used during his historic 1981 recording and film of his (second) interpretation of the Goldberg Variations– black flair pen, with orange crayon, lacking wrappers, some soiling, stray pen marks with tearing at the staples. "There's no romantic or pictorial stuff. It's really all about how to assemble tapes, microphones, and cameras… It's almost like a shooting script for a film." says Tim Page, a music critic and Glenn Gould scholar, who knew Gould personally.
The 1981 recording was his last studio album, which earned him a posthumous Grammy Award in 1983, a year after his death at just 50. Since then, he has become the most famous, and controversial, interpreter of Bach's iconic work.
By 1964 he had given up concertizing in favor of making records. Excessively involved in the production of his recordings he conducted his takes, constantly adjusting sound levels chasing the quality of the live moment.
We all know Glenn Gould as one of the most original musicians and personalities of the 20th century. He was known and criticized for the technical manipulations of his recordings and in this area he can be regarded as a pioneer. He foresaw innovations we now take for granted in the field of global sonic transmission for example. Technical manipulation was something he frequently did also as a radio broadcaster. Few know Gould the radio and documentary broadcaster and producer, where he would interview interesting personalities both musical and otherwise on a variety of subjects. By combining cuts he used technology as a creative tool, to help create what he could not otherwise achieve. We can call it artistic expansion or maybe a wish to transcend the boundaries of reality. As a broadcaster and recording artist his interest in technology might well have reflected his need to explore his own ideas about spirituality, with and without music.
Read more:
www.cbcmusic.ca/posts/20685/glenn-gould-score-auction-bonhams
www.rollingstone.com/music/music-news/glenn-gould-the-rolling-stone-interview-part-one-180448/