How About Building a Grand Piano?
Engineering and drafting students at a Virginia private school are pushing the envelope by attempting a project that no one else is currently doing in a school setting: building a piano from scratch. The two teachers in charge of the project have both said that not even colleges are taking on such an ambitious task. With the help of a 3-D printer, students are designing and creating all the parts themselves.
See the students in action:
The project is called STEAM, which stands for science, technology, engineering, art and math. The point is to teach the students to combine all the necessary skills and collaborate on the project with each other. They're required to read blueprints and piano designs from other sources, use the printer to create scaled pieces of the piano and craft the pieces in their regular size by hand.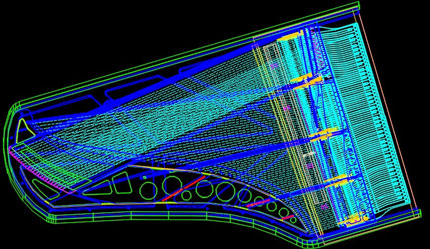 The teachers have stated that they want the instrument to be of exceptional quality instead of "just a piano." To that end, they're expecting exacting tolerances and precise measurements from the students. One of the teachers remarked that the pieces, as designed, would only fit together in one way and in a certain order. Both teachers consider the project to be an excellent starting point on the students' journey toward different levels of education and later employment. The students keep track of their progress on an engineering blog and are also fundraising to support the project.
Read the project blog at draftengine.blogspot.com