How to Prepare for a Piano Competition – an Interview with Mariam Batsashvili
Soon after the 10th International Franz Liszt Competition Utrecht, Piano Street's guest writer Alexander Buskermolen spoke to its most recent winner: the Georgian 21 year old pianist Mariam Batsashvili. The main theme for this interview with the first female winner of this particular competition in The Netherlands: how to prepare for a competition and what happens if you win? Mariam Batsashvili should know.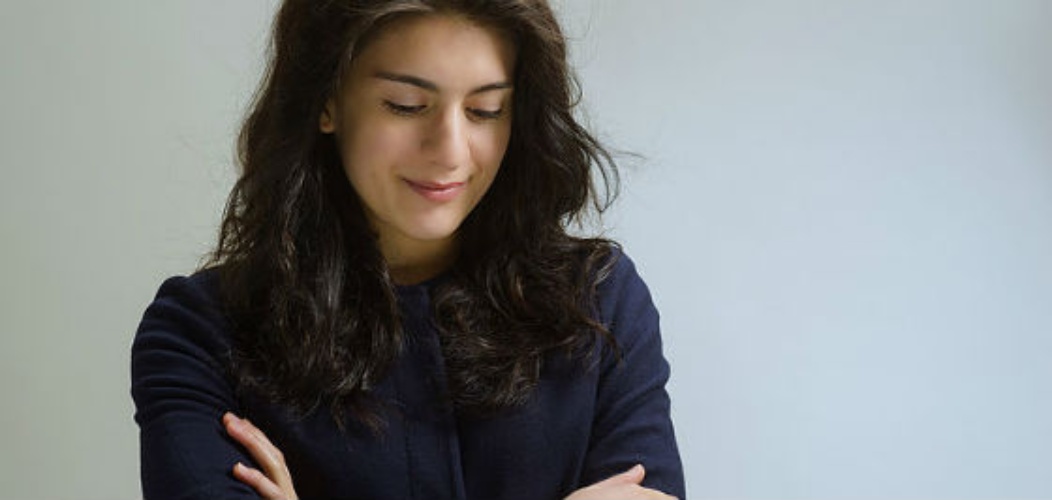 Alexander Buskermolen: Thank you for making some time for us and our readers. It's much appreciated as we understand your schedule has become very busy after winning the 10th International Franz Liszt Competition Utrecht. We would like to congratulate you with your recent success. So first of all, how are you doing? How has life been since you've won the competition?
Mariam Batsashvili: I'm doing well, thanks. The schedule's become quite busy and I'm looking forward to each of the upcoming events. After winning the competition in Utrecht, I feel even more responsible for my music than before, as I simply would like to do my best and be a worthy first prize winner of the Franz Liszt Competition.

AB: Though that is indeed a responsibility, I'm sure you've convinced your audience. Can you describe the ways in which you prepared yourself for this specific competition? For example, how much time did you take to prepare the repertoire?  Did you play many try-outs, other competitions and concerts?
MB: The way in which I prepared for this competition was genuinely the happiest part (besides the final result, obviously). I had been practicing for one year, trying to go into the smallest details in Liszt's repertoire. He is such a great composer, he shows us such details, so many small gestures that make his music sound incredible. Then of course I continued to work towards a larger scenery of the piece, seeing the structure, the story his music tells us. So basically it was like a camera zoomed in on something, discovering the smallest details, and then slowly moving away from the details, seeing the bigger picture. I was helped tremendously by my teacher from Georgia, Natalia Natsvlishvili and Professor Grigory Gruzman from the Liszt University in Weimar.

AB: Did you do anything in particular to prepare yourself mentally for the pressure that comes with a major competition? Especially if you proceed into the final stage?
MB: I didn't really do any particular training or meditation if that is what you mean. It's just that I was extremely focused on my goal. I am always looking for the real meaning, beauty and nobility of Franz Liszt's music, whether it being spiritual or temporal. The competition itself is very difficult, one really needs to have strong nerves! The performing part is more or less on the pianist's own shoulders. You're definitely nervous prior to the performance, but a real sense of fear comes when the jury announces the names. I nearly died after each announcement! Especially when they announced the three finalists… Wow, now that I remember all these feelings, what a difficult moments that was.
AB: Luckily you've survived the stress and didn't end up with a nervous breakdown. Now that you've won the Liszt Competition Utrecht, you'll be playing many concerts in the three years to come. Will you mainly be playing the works of Franz Liszt, or are you at liberty to program other composers too?
MB: I will play other composers as well. I already have some offers to play Saint-Saëns second piano concerto, Tchaikovsky's first concerto and Mozart's concerto number 21 and to perform them with orchestras in different and wonderful places. Of course I will also play many more recitals with all kinds of repertoire so I can't wait to play for new audiences!
AB: Would you say that the music of Franz Liszt has a special place in your life? If yes, why? If not, which composer would be of special interest to you?
MB: Franz Liszt definitely has a special place in my life. Firstly, he was such a noble man, even if one hasn't read his biography. After hearing the Bénédiction de Dieu dans la solitude, one understands and feels that Liszt's music radiates with so much kindness, love and many more positive emotions. I can't understand why some people only hear virtuosity and this incidental demonic (Mephisto) character in his music. Liszt's music is so complete, so perfect, every single emotion and thought about life can be found in his music.
AB: Is there a composer that, in your experience helps you to prepare for the works by Franz Liszt? (Maybe Beethoven for structure, or Bach for certain transcendental qualities?)
MB: Personally I believe every other composer was a great help. I have played many pieces starting from the Baroque period.  Liszt died in 1886, but having studied music from composers from 20th century also helped me in performing Liszt's music. It's really incredible, everything is combined in Liszt, one could definitely say he was ahead of his time in many ways.
AB: Have you set yourself specific goals when it comes to the Liszt repertoire? For instance, playing specific sets of works, doing special recording projects, doing some 'personal' research into parts of Franz Liszt' life and heritage?
MB: I would love to learn the more unknown pieces by Franz Liszt. My goal is to understand and to show the noble Liszt, Liszt as a philosopher, who has nothing to do with only being a virtuoso, chaotic, fast and loud pianist and composer. I have set myself a goal to learn as much as I can from Franz Liszt and to play his music in public, so that everyone will start to admire him and fall in love with his music. (I know that's a very ambitious goal, haha! Nonetheless I'll try my very best to do so).
AB: In terms of winning a prestigious international piano competition, can you describe the impact it has on your life? What did your life look like (in general) before the competition? Do you like this change?
MB: I keep on doing what I was doing: learning new pieces, going deeper into music, trying to understand the moral meaning of the compositions at hand. After winning the competition, I was given a chance to do many more concerts compared to the time before the competition in Utrecht. I'm getting three years of career development program and I already feel and experience the benefits, it's so wonderful to work with The Liszt Competition staff, I feel so fortunate! I embrace this change very much.
AB: Are there certain aspects of this Franz Liszt Competition that you find very appealing?
MB: The whole Liszt competition made an extremely positive impression on me. First of all it's organized perfectly, it makes a participant feel as comfortable as one can be, considering the constant pressure we face. What the competition offers to its prizewinners is very appealing. Also for me personally, I love the fact that we had to study the b minor Sonata. Besides the Sonata, all those other wonderful and rarely played Liszt pieces on the pre-selected repertoire, it made me feel so incredibly happy, lucky…

AB: Looking at the typical life of an ambitious young musician like yourself, who is determined to have a career as a soloist (amongst other activities as well), what is the influence of a competition these days? And do you feel that entering many competitions during and shortly after graduation is a sustainable way of starting a career? In other words, will you benefit from competitions for the entire duration of your artistic career? Or is the impact temporarily?
MB: I think nowadays competitions are very important for pianists. We learn pieces, we try to reach the 'core' of the piece, but then it's time to perform in front of the public. If we keep playing in our homes, we can never tell the composer's story to the public. For me, competitions are the perfect opportunity to perform and a way to introduce ourselves, no matter if you win or not.

AB: How do you see yourself in five years from now? What will you be doing? What would you like to have accomplished?
MB: Again, I would like to learn as many new compositions as possible, to play concerts all around the world, to make people hear the music of Franz Liszt with pleasure and to fill people's lives with joy and happiness and remind them that life itself should be enjoyed.
AB: We'd like to thank you for this interview in which you've clearly expressed your love for the music of Franz Liszt and your personal mission as an artist. We wish you well and hope we'll be seeing you soon in one of the concert halls near our readers.
Alexander Buskermolen
Lexo Music Productions
www.lexomusicproductions.com
---
Mariam Batsashvili's solo recital in the final of the Liszt Competition 2014
Die Lorelei, S532
Sonata in B minor, S178