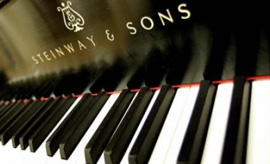 Since its founding in 1853, Steinway & Sons has been dedicated to the ideal of making the finest pianos in the world. Pianists appreciate the tradition of the company, and Steinway craftsmanship has always been top-of-the line. Thirteen years after its founding, in 1866, Steinway branched out into America by building its first Steinway Hall on 14th Street. With a main auditorium of 2,000 seats, it became New York City's artistic and cultural center, housing the New York Philharmonic until Carnegie Hall opened in 1891. Around 1870–80, William Steinway established a professional community, the company town Steinway Village, in what is now the Astoria section of Queens in New York City, producing pianos with its legendary attention to detail and general pianistic excellence. Steinway has developed many breakthroughs over the years, and two of these are duplex scaling and using better construction materials. Today, about 70 percent of the world's concert hall grand pianos are Steinways. According to Steinway, 9 out of 10 concert artists choose Steinway (in the U.S.A.)
Steinway Musical Instruments up for Sale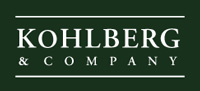 Steinway announced on July 1 that it had agreed to be acquired by the private equity firm Kohlberg & Company in a deal worth roughly $438 million.
Cultural commentator Norman Lebrecht sees some unfortunate comparisons between the demise of former recording giant EMI and the recent sale of Steinway to private equity firm Kohlberg & Co. He notes that asset-stripping investment firms failed in trying to make EMI sexy for Hollywood and dumped it into oblivion. He, along with pianists everywhere, fervently hopes this does not happen to the icon of piano design.
Declining Sales
Basically, Steinway, in the wake of declining "shareholder value" throughout the recession, felt it could no longer compete. The company's normally robust sales of 3,300 pianos per year dipped as low as 2,000, which undoubtedly contributed to its desire to sell. In fact, as short a time ago as January, Steinway had firmly decided not to sell to any other interest, but the lower sales and the decline of the "piano hobbyist" during the recession hit hard. Kohlberg, therefore, is looking for other markets besides the traditional American and European. They have offered a 15 percent premium per share on the company's stock and intends to remove it from public trading in order to expand its worldwide production, especially in the world's second largest market economy: China.
The Teaching Strategy
Building on Steinway's 2012 initiative in order to bring new teaching methods to the Asian continent, Kohlberg is banking on the nation of a billion people to demand the same quality as American and European piano shoppers have done for generations. Their desire is to make piano playing more accessible for everyone than before. For example, if a rich, Chinese businessman buys a Steinway piano for his home, he will want to be able to play something for guests instead of just having a $100,000 instrument in his living room. The new teaching strategy is said to be more enjoyable than pounding out scales and five-finger exercises. Kohlberg has jumped on board and will continue the project when the deal is finalized in the third quarter of 2013.
The deal allows Steinway to seek other offer for the next 45 days. Shares of Steinway are up 15% on news of the buyout.
---
Related article:
Steinway & the Last Son
/patrick