Liszt's Love Story with Lisitsa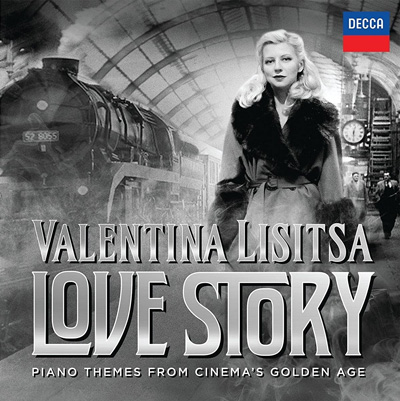 Decca artist Valentina Lisitsa has during recent years recorded albums with Liszt, Rachmaninoff, Chopin, Schumann and Scriabin. She recorded Ives' violin sonatas with Hilary Hahn (DG) and has explored contemporary territories with recordings of Philip Glass and Michael Nyman. Most recently, on August 26 this year, Lisitsa released a critically praised album with film music called Love Story (Decca) in which she looks back to the cinematic glory days of the big screen, performing the finest piano concerto music composed especially for film. A genre originally influenced by Rachmaninoffs popular piano concertos, these pieces are arresting original scores for piano and orchestra composed for movies of the 1940s and 1950s including Dangerous Moonlight, Stagefright, and The Apartment.
Another Love Story
As a present-day artist with an active YouTube presence, Lisitsa has also released a series of new videos featuring pieces from the core classical piano repertoire. In this video she is getting involved in a different type of love story, playing Liszt's Mephisto Waltz No. 1 S. 514 in which Faust gets seduced by Mephistopheles' intoxicating violin playing on a wedding at the village inn.
Piano score to download and print:

Franz Liszt's own program note:
"There is a wedding feast in progress in the village inn, with music, dancing, carousing. Mephistopheles and Faust pass by, and Mephistopheles induces Faust to enter and take part in the festivities. Mephistopheles snatches the fiddle from the hands of a lethargic fiddler and draws from it indescribably seductive and intoxicating strains. The amorous Faust whirls about with a full-blooded village beauty in a wild dance; they waltz in mad abandon out of the room, into the open, away into the woods. The sounds of the fiddle grow softer and softer, and the nightingale warbles his love-laden song."