Minimalist Philip Glass sought to maximize his piano-playing potential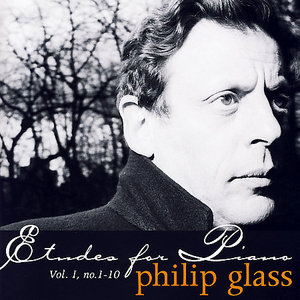 By the time Philip Glass had decided to better himself as a pianist, he had already been a successful composer for almost 30 years. His music had been used in the Olympic Games and movies, and he had been a worthy successor to such seminal minimalist composers as Reich and Riley. The journey he began in 1994 covered the following 19 years, and, during that time, he composed each of the chronologically numbered etudes he intended to use to make himself better at the keyboard. During that time, he kept them mostly to himself; in fact, he had never even published the first 10. There was only one recording, which he did himself.
Philip Glass discusses The Etudes:
Video Playlist:


1. Interview with Philip Glass


2. Maki Namekawa plays Etude no. 13


3. Maki Namekawa plays Etude no. 16
The new recording
Pianist Maki Namekawa has now become the second artist to record these remarkably disparate works. The styles inherent in the individual etudes run from "movie soundtrack," such as No. 2, to "big and sprawling," such as No. 16. The longest and most ambitious of these etudes, No. 20, is an exercise in give and take and is missing the intense technical structure of No. 1.
Etude no. 1, sample score: