Music Education Expo 2013
The first event of its kind ever in the UK, Music Education Expo took place at the Barbican Centre in London on 20-21 March 2013, hosting over 3000 visitors and 120 exhibitors.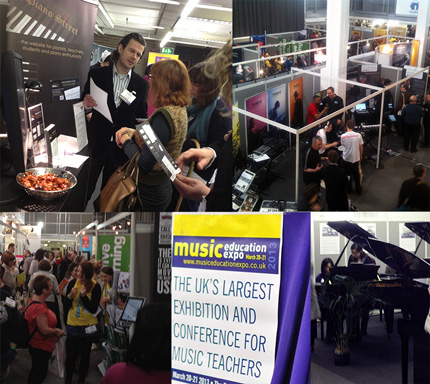 The expo's seminar theaters featured a compelling programme of influential speakers from the world of music education and beyond, while the interactive trade exhibition enabled primary, secondary and instrumental music teachers to get to grips with the latest resources, instruments, technology and expertise from across the music education business.
Among the many notable exhibitors were Music First, European Piano Teachers Association, Bechstein, Schott, Yamaha, Naxos Music Library and ABRSM. Piano Street was there to show the latest features, such as the Audiovisual Study Tool (AST) as well as other new features, soon to be announced here on the website.