New Book: "How to Practise Music" by Andrew Eales
This concise pocketbook tries to answer students' basic questions about how to practice, but also discusses in detail how to plan your practice time, whether you're practicing 15 minutes or several hours per day. Andrew Eales is a long experienced piano teacher who also runs the popular blog pianodao.com. Patrick Jovell has talked to him about the new book.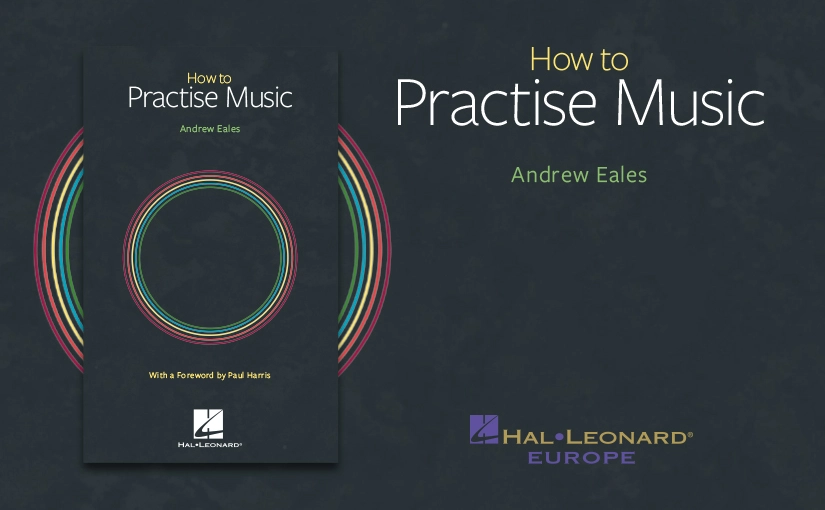 Piano Street: Congrats on your new book release Andrew. Your praised "How to Practise Music" seems to attract many through its handy format. Can you tell us why you wrote it?
Andrew Eales: I have long wished there was a simple little book which I could recommend to my own students, covering a lot of the basic questions and answers that students and amateur players have about how to practice. I am often asked in a first lesson, "how much should I practise", and it carries on from there: "how can I find time?", "should I always practice scales?", "how can I learn this piece?" and so on. As teachers we all have answers to these basic questions, but even so I think there's a real need for a concise pocketbook which brings the information together in a clear, easy to access format. So when Hal Leonard approached me with the idea for the book, it was very obvious we were thinking on the same lines…
PS: You are a long experienced piano teacher and thus have many experiences throughout your pedagogical life. How do the practice need, length, routines and focus differ and develop from a beginner level up to professional dito?
AE: That's an interesting question! Hopefully as any player develops, they grow more independent, develop more focus, stamina and so on. We all know that the professional player – or training Conservatoire student – will need to practice for long hours. But one thing where I have gone into more detail in the book is the area of planning how this time is used. Also, how do we warm up, how often do we take breaks, and what do we do in them? Basically I have tried to include tips for everyone, from the young beginner (and parents reading the book) right through to those advanced players who still might want some fresh tips and insights. And of course there is lots of advice suitable for the adult enthusiast working without a teacher, of whom there are now so many!
PS: We have enjoyed your series of reviews of adult teaching materiels on your site pianodao.com. Adults have another setup of basic conditions compared to youngsters. When talking about practice routines, which are the main differences between these groups?
AE: Children's practice often needs to be quite disciplined in order to fit around their school lives, other activities and family considerations. In a sense, the child's practice is a family affair, because each household has its own shared proximity and routines. That's why in the book I include a short section written just for parents, hopefully helping them to give the best sympathetic and practical support they can.
Adults are more individuated, and tend to know what works best for them. But that can become limiting too, so it's important to encourage adult players to try new and creative approaches. There's plenty in the book that is going to appeal to adult players and help them find a fresh approach!
PS: There is a continuous discussion on how to use the concept of repetition in practice. Some find it mirroring the human brain and its natural learning responses while others fear the risk of becoming mechanical and not listening. Which are your ideas on this?
AE: I can see the reasoning, but I think it would be limiting to take a side in that discussion.
In 'How to Practise Music' I explain that practice is the whole process of enhancing our music-making.
Repetition can be a part of that of course, but it only pertains to developing technique and dealing with issues of physical fluency. So practising through repetition has a place, but is perhaps only a small part of the bigger picture.
It is not only our physical understanding of how to play the music that matters, but also our cognitive understanding, and our expressive musical understanding. So there are many facets and aspects to practice that are important, and in the book I've tried to cover all of them a little!
PS: Can we expect more book releases from Andrew Eales? If so, on which topics?
AE: Yes, I have more projects taking shape with Hal Leonard. At present we are working on a series of piano anthologies which will include core classical pieces alongside a diverse and inspiring range of original piano music from around the world. Hopefully you will be able to see and buy these later in the year!
Sample pages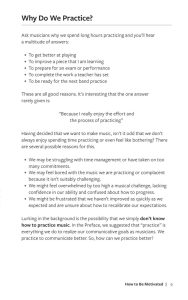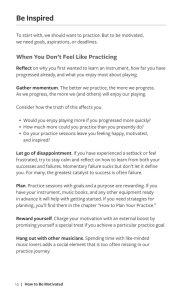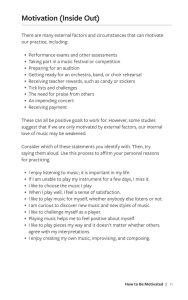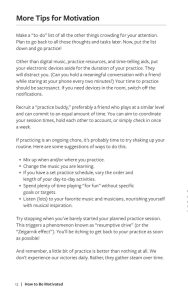 Order the book here:
https://www.musicshopeurope.co.uk/how-to-practise-music-hl00369134
https://www.halleonard.com/product/399541/how-to-practice-music