Paul Lewis and Two Years with Schubert
Dreamer, poet, radical, and visionary, Franz Schubert was a composer who stood between worlds. In his short life, he wrote music as epic as Beethoven and as perfect as Mozart; music that could bubble with life and joy and yet probe the darkest depths of the human soul – or distil both experiences into pure, haunting beauty.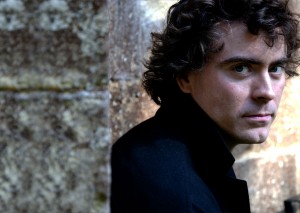 Schubert's music defined the Romantic age and Paul Lewis's sought-after performances are coming to define the way our age hears Schubert. In barely a decade, Lewis has emerged as one of the great musical thinkers of our time, and his relationship with Schubert is at the very heart of his artistry. Now, at the climax of a two-year exploration of Schubert's late piano music, Lewis tours the world with a series of concerts that explore the full range of Schubert's mature genius; from deceptively simple miniatures to such groundbreaking romantic masterpieces as the Wanderer Fantasy and the late piano sonatas.
"Lewis's approach was understated, always letting the infinite succession of melody unfold naturally. The music was allowed to speak for itself without the imposition of overly self-conscious interpretative detail. What emerged all the more clearly as a result – particularly in this sympathetic acoustic – was an acute sense of Schubert's extraordinary harmonies, as well as the crucial milestones in his tonal landscape. The con moto movement of the Sonata in D major, D850, by turns gently lyrical and passionate, found Lewis at his compelling best, realising Schubert's song-like nature and, with it, some of the heartbreak." (The Guardian)
Listen to Paul Lewis play Sonata no 19 in C minor, D. 958:

Listen:
View score:
Watch video: Fantasy f minor D. 940 with Imogen Cooper
---
Interviews:
On the Road (limelightmagazine.com.au)