Pianist Magazine Celebrates 100 Issues
Not only Claude Debussy and Leonard Bernstein celebrate centennials this year, but also the London based Pianist Magazine which celebrated its 100th issue on January 26. Pianist Magazine is one of the most widespread and appreciated sources in the international piano world today. We called the magazine's editor Erica Worth not only to congratulate, but also to ask her a couple of questions:
– Congratulations on your 100 issues Erica!
– Thank you!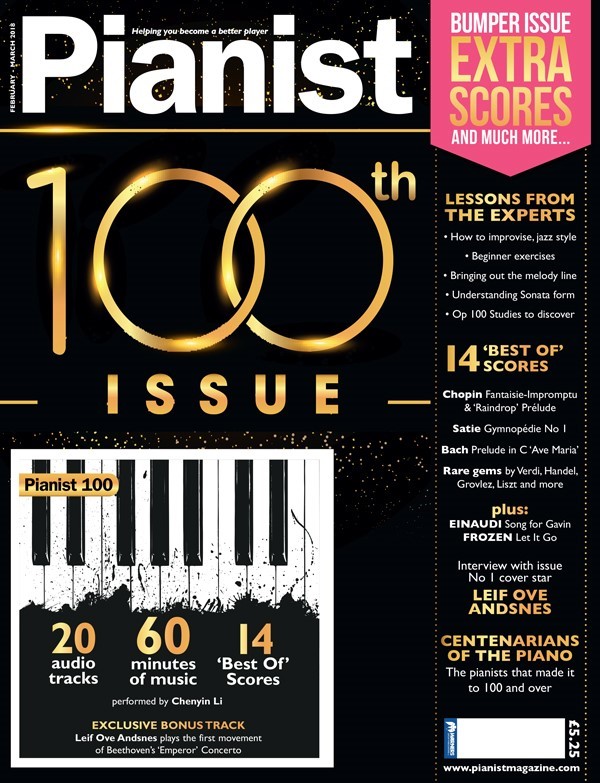 – Your magazine is well-known to many, not at least for all the sheet music on all levels that you generously provide. But, how and when did it all start?
– It all started in the autumn of 2001. We launched Pianist because we felt there was a gap in the market for a real 'how to play' piano magazine, for people who love to play the piano. We knew there were thousands of amateur pianists out there – with other daily jobs, or retired – wanting to return to the piano. Piano has always been the No 1 instrument at the home. We wanted to bring that 'home' lesson to them, with our sheet music for all levels, with learning tips, and with the sound files so they could listen to the pieces before they played them. Also, with lessons around the pieces from our expert writers.
– You are a classically trained pianist. Which areas and angles are you able to discover and promote in your work, compared to a non-musically trained editor?
– Easy! I play through all the pieces that I'm choosing for the scores! That way, I can really know what the piece is like in terms of level of ability and so on. It's so important to play the pieces before deciding whether to place them in the magazine or not. A piece can look so different on the page to how it feels in the hands!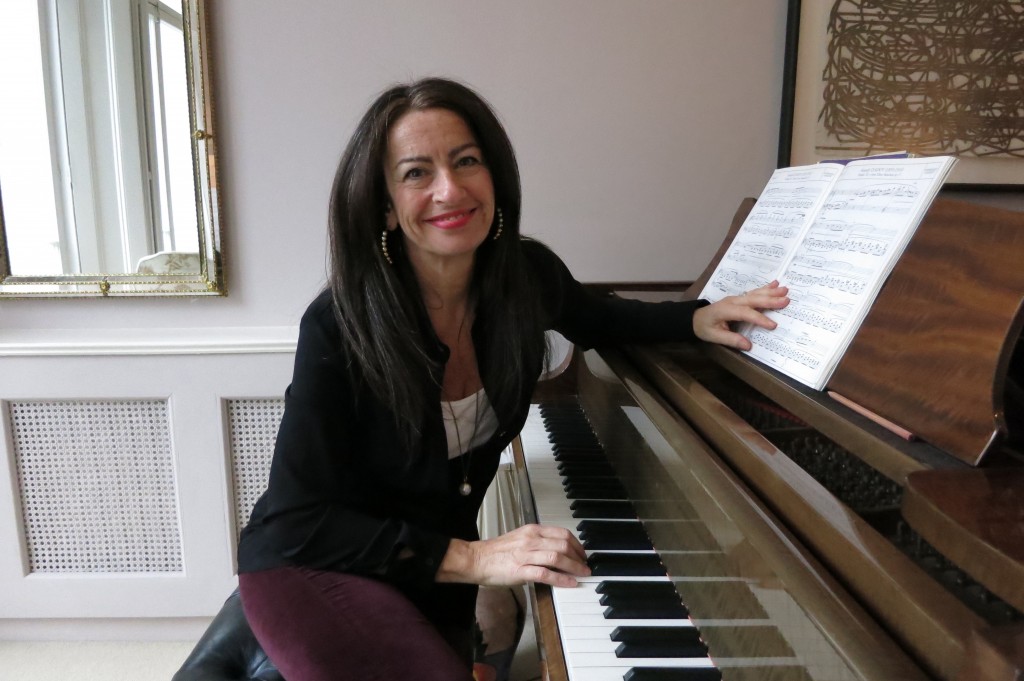 – Which is the toughest part of your work with the scores? Fingerings and pedaling are often subjects of discussion as well as choices of editions.
– Yes, both of those subjects are very tricky – and there's never a 'right' or a 'wrong' way. One of the things that takes time is finding the right mixture of pieces (the right balance) that I have in one issue of the magazine. I have to make sure that not only do we have beginner to advanced pieces, but that we have a mixture of keys, mixture of time signatures, mixture of moods and so on. It's no good having four moderato waltzes in the key of A flat, for example!
– While youngsters move out to the Internet and learn music through YouTube tutorials and synthesia videos, music teachers have noted for some time that score reading is getting weaker and weaker. How can we safeguard this essential skill in a fast changing world?
– We need to ensure that piano players, amateurs and alike, realise the importance of having a teacher. It's fine to watch hundreds of videos, and read advice online and in books on how to improve, but there's nothing like a teacher sitting next to you, guiding you. Players also need to realise that it might take a while to find the 'right' teacher that suits their needs. A teacher also gives structure in the whole journey of learning the piano.
– In your opinion, which are the best ways to promote pianoplaying in the world today?
– ONLINE, that's for sure! However, when it comes to learning the piano, one needs to be careful. There are sites out there that claim they can teach you piano in a month… that's rubbish! I take pride in my contributors; their words of wisdom come professionally qualified. The upside of social media is that there are more people listening to pianists in 2018 than ever before. Would you like to watch Rubinstein play Chopin? Hear Rachmaninov in one of his own preludes? Horowitz interviewed by Abram Chasins? Piano playing – past and present – comes to life on YouTube, Spotify and other streaming platforms. And it can only get better.
More information about Pianist Magazine:
www.pianistmagazine.com