Schimmel Pegasus – A Flying Grand Piano?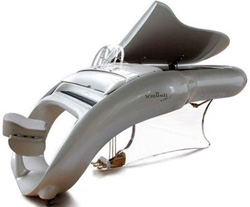 At a first glance the Schimmel Pegasus Piano doesn't look like a piano. With those beautifully sculpted curves this piano looks more like a futuristic spaceship. The Piano has over 200 strings with a key assembly of 10000 pieces with a fully adjustable hydraulic lid. Biodesigner Professor Luigi Colani reimagined the traditional 88 keys and gave the Pegasus Grand Piano a futuristic organic shape.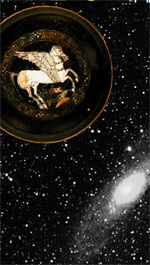 Just like in Greek mythology, the Pegasus piano seems to be flying in the air. Indeed the 'Pegasus CC 208 P' is built using modern technique and high-tech materials employed by aircraft and automobile manufacturing. The Pegasus piano is equipped with an ergonomically curved keyboard; meaning the keys exhibit a slight curvature. The work of art is extended even to the Piano's seat with hand-stitched leather, which is fully adjustable for height, width and distance to the keyboard. A hard-wearing professional lacquer finish results in a grand piano of breathtaking elegance and timeless beauty.
Read more in Schimmel's own product presentation pdf