The 17th "Chopin and his Europe Festival"
The 17th Chopin and his Europe festival opens in Warsaw this Saturday and traditionally, accomplished musicians from all the world will arrive in the Polish capital: top pianists, virtuosos of all instruments, grand conductors and legendary ensembles. Following the same tradition, we will see and hear performances by winners of the Chopin Competition: both those who have enjoyed their theme for years and those whose great career is only starting.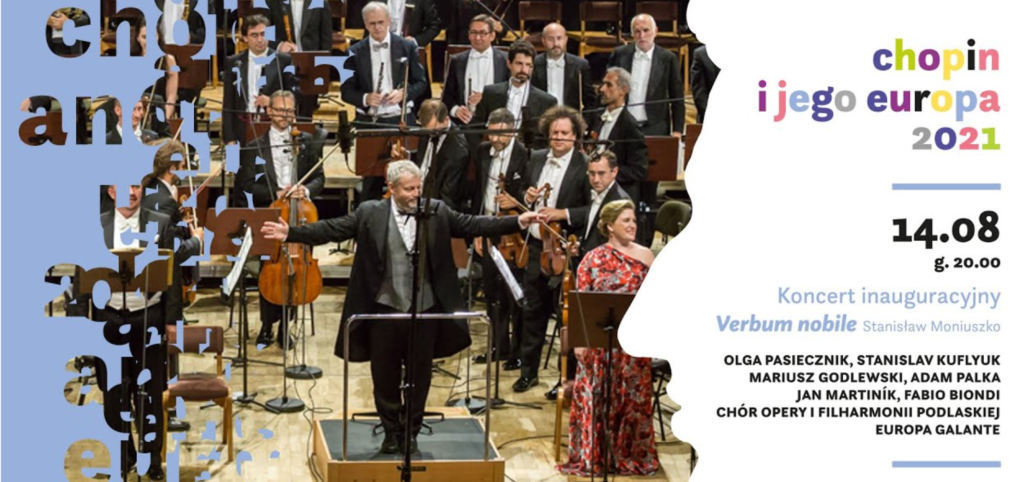 Hear Eric Lu's recital on 22 August:
In accordance with its title, the Festival showcases Fryderyk Chopin's œuvre in the context of 'his' Europe, understood in four perspectives: Europe contemporary to him, pre-Chopin Europe, Europe after the great master's death and, finally, the Europe of our time. For this reason, aside from works by Chopin himself, the repertoire played at the Festival also includes the music that inspired him, works by composers younger than him, and the reception of Chopin's œuvre in music contemporary to us.
Among the pianistic highlights is a night with Chopin's both piano concertos interpreted by Nelson Goerner and Orchestre des Champs-Elysees under Philippe Herreweghe, very special chamber concerts by the winner of the Wieniawski Competition, Alena Baeva with Vadym Kholodenko, while winner of the Chopin Competition, Rafał Blechacz, will perform with violinist Bomsori Kim. Moreover, other artists invited to this year's festival include Benjamin Gosvenor, Alexandre Tharaud, Jos van Immerseel, Alexander Melnikov, Angela Hewitt and Isabelle Faust and such ensembles as the Belcea Quartet and Sinfonia Varsovia.
Of course, the program includes winners and laureates of past Chopin Competitions: Yulianna Avdeeva (the 2010 winner), Rafał Blechacz (the 2005 winner), Janusz Olejniczak (6th Prize, 1970), Kate Liu (3rd Prize, 2015) and Eric Lu (4th Prize, 2015).
The great musical festivity in Warsaw lasts from 14 to 31 August.
Hear and see the festival here:
YouTube livestreams: Chopin and his Europe
Program: