While the 18th Chopin Competition in Warsaw is postponed until 2021, the Chopin Institute will not leave the piano world lot-less. Beginning October 1st the Institute will celebrate Chopin's music and pianism through a series of piano masters' recitals and chamber concerts by a wonderful lineup of some of the most outstanding pianists of the previous editions of the competition.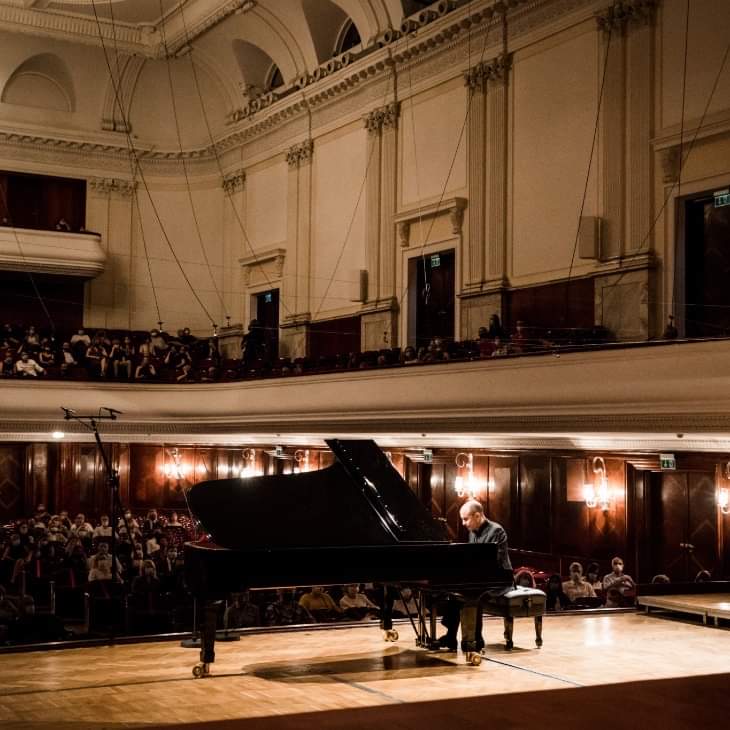 The Grand Competition Momentum
The cycle of ten piano recitals will be live streamed from the National Philharmonic Concert Hall in Warsaw starting October 1 – which is the originally planned inauguration date of the Chopin Competition. This specific date is also the day of the International Music Day, a celebration founded by legendary violinist Yehudi Menuhin back in 1975 when he was serving as President of the International Music Council.
Watch the live streams at Chopin Institute's YouTube Channel
Streaming schedule:

Nelson Goerner (Critic's award 1995) – 4 Oct 2020, 17:30 p.m.
Lukas Geniušas (Second Prize 2010) – 5 Oct 2020, 17:30 p.m.
Marc Laforêt (Second Prize 1985) – 6 Oct 2020, 17:30 p.m.
Yulianna Avdeeva (Winner 2010) – 7 Oct 2020, 17:30 p.m.
Philippe Giusianno (Top prize winner 1995) – 8 Oct 2020, 17:30 p.m.
Gabriela Montero (Third Prize 1995) – 12 Oct 2020, 17:30 p.m.
Olli Mustonen – 16 Oct 2020, 17:30 p.m.
Kate Liu (Third Prize 2015) – 18 Oct 2020, 17:30 p.m.
Kevin Kenner (Top prize winner 1990), Apollon Musagète Quartett – 19 Oct 2020, 17:30 p.m.
A detailed program is available here:
https://muzyka.nifc.pl/en/koncerty/przed-wielkim-konkursem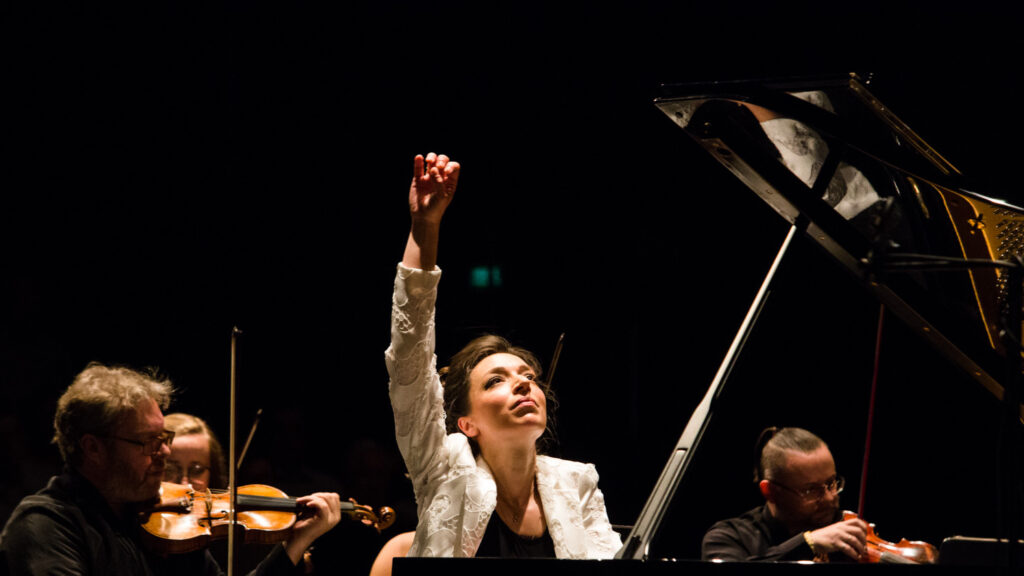 So, October 4 until October 19 we will hear Argentinian Nelson Goerner, who earned Critics' Award 1995 and since then also functions as a frequent competition juror, Lukas Geniušas from Russia/Lithuania who earned Second Prize 2010 and later also was awarded a shared Second Prize in the Tchaikovsky Competition in Moscow 2015, French Marc Laforêt, Second Prize 1985, was coached by Arthur Rubinstein a.o. and started his recording career with EMI back in the vinyl days, Russian Yulianna Avdeeva was the fourth woman to have won the competition in 2010 and displays a broad interest in the whole piano repertoire. French Philippe Giusiano earned Top Prize in 1995 when the jury resolved not to award the First Prize and has mainly engaged in works by Chopin and Rachmaninoff. The Third Prize that same year was earned by Venezuelan Gabriela Montero, who has emerged as a performer with outstanding and unique skills in improvisation. Finnish pianist Olli Mustonen is not a competition prize winner but known to international audiences through his highly individual and engaging performances and American Kate Liu, a Curtis Institute graduate who also earned the special prize for the best performance of Mazurkas. The cycle of concerts will finally be rounded up by the two Chopin Piano Concertos in chamber version – not known by everybody – interpreted by the American Kevin Kenner, Top Prize winner 1990 and Apollon Musagète Quartet and Slawomir Rozlach on double bass. This will be followed by a gala presentation of the ensemble's new recording of these concertos. Kenner earlier took instruction from Leon Fleisher a.o. and functions as professor at Royal College of Music in London.
More on past competitions and prize winners of the Chopin Competition in Warsaw.
http://chopin2015.medici.tv/en/page/laureates
/patrick